Internet of Things: Sistem Kontrol-Monitoring Daya Perangkat Elektronika
Abstract
Saat ini energi listrik telah menjadi salah satu kebutuhan utama manusia karena semua lingkungan kehidupan manusia membutuhkan energi listrik. Setiap tahun konsumsi listrik terus mengalami peningkatan yang pada akhirnya membuat energi listrik menjadi sesuatu yang mahal. Dengan demikian diperlukan kesadaran serta usaha dari manusia untuk melakukan upaya penghematan energi listrik. Pada penelitian ini dirancang suatu sistem yang dapat mengontrol dan memonitoring pemakaian daya listrik, khususnya pada peralatan elektronika, yang memiliki konsumsi daya tinggi dengan memanfaatkan mikrokontroler berbasis konsep Internet of Things (IoT). Sistem dirancang menggunakan sensor arus ACS712 dan mikrokontroler Arduino Mega 2560 yang difungsikan untuk mengolah data parameter arus yang dibutuhkan untuk mendapatkan nilai konsumsi daya listrik. Kemudian nilai tersebut dimasukkan ke database MySql melalui modul Ethernet Shield, serta dapat ditampilkan pada aplikasi Android. Aplikasi ini dibuat dengan menggunakan bahasa pemrograman php sebagai interface utama dan MySql sebagai pengolah datanya yang kemudian dikonversi menjadi aplikasi Android. Pengujian dilakukan satu per satu mulai dari sensor, mikrokontroler, komunikasi data, hingga aplikasi Android. Hasilnya menunjukkan bahwa sistem dapat bekerja dengan baik walaupun masih terdapat error pengukuran parameter.
http://dx.doi.org/10.31544/jtera.v3.i2.2018.177-184
Keywords
Arduino; ACS712; Android; MySql; IoT
Full Text: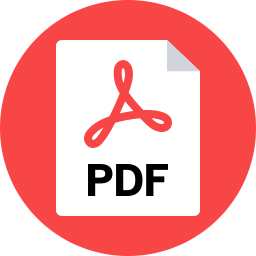 PDF
References
D. Miorandi, S. Sicari, F. D. Pellegrini, and I. Chlamtac, "Internet of things: Vision, applications and research challenges," Ad Hoc Networks, Vol. 10, pp. 1497-1516, 2012.
T. Nusa, S. R. U. A. Sompie, and M. Rumbayan, "Sistem Monitoring Konsumsi Energi Listrik Secara Real Time Berbasis Mikrokontroler," E-journal Teknik Elektro dan Komputer, Vol. 4, No. 5, 2015.
R. Sulistyowati and D. D. Febriantoro, "Perancangan prototype sistem kontrol dan monitoring pembatas daya listrik berbasis mikrokontroler," Jurnal IPTEK, Vol. 16, No. 1, 2012.
A. Fitriandi, E. Komalasari, and H. Gusmedi, "Rancang Bangun Alat Monitoring Arus dan Tegangan Berbasis Mikrokontroler dengan SMS Gateway," ELECTRICIAN - Jurnal Rekayasa dan Teknologi Elektro, Vol. 10, No. 2, 2016.
B. Novianto, S. Winardi, and T. P. Rusmiardi, "Rancang Bangun Kendali dan Monitoring Lampu dengan Teknologi Short Messege Service (SMS)," Univ. Narotama, 2012.
B. Santoso, I. W. Mustika, and S. S. Kusumawardani, "Pemodelan Monitoring Pemakaian Dan Penghematan Energi Listrik Dengan Teknologi Jaringan Sensor Nirkabel," Semin. Nas. Teknol. Inf. dan Komun. (Sentika), 2014.
I. G. P. M. E. Putra, I. A. D Giriantari, and L. Jasa, "Monitoring Penggunaan Daya listrik Sebagai Implementasi Internet of Things Berbasis Wireless Sensor Network," Majalah Ilmiah Teknologi Elektro, Vol. 16, No. 3, pp. 50-55, 2017.
I. Dinata, and W. Sunanda, "Implementasi Wireless Monitoring Energi Listrik Berbasis Web Database," Jurnal Nasional Teknik Elektro, Vol. 4, No. 1, pp. 83-88, 2015.
I. G. P. M. E. Putra and I. K. Darminta, "Monitoring Penggunaan Daya Listrik Sebagai Implementasi Internet of Things Berbasis ESP8266," Prosiding Sentrinov (Seminar Nasional Terapan Riset Inovatif), Vol. 3, No. 1, 2017.
P. Sindhuja and M. S. Balamurugan, "Smart power monitoring and control system through internet of things using cloud data storage," Indian Journal of Science and Technology, Vol. 8, No. 19, 2015.
DOI:
http://dx.doi.org/10.31544/jtera.v3.i2.2018.177-184
---

Abstract 353 View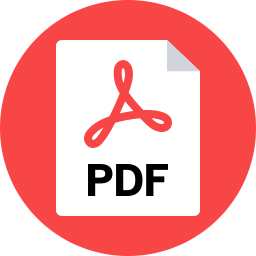 PDF viewed = 113 View
---
Refbacks
There are currently no refbacks.