Adsorbsi Warna Metylen Blue Menggunakan Powder dan Granular Activated Carbon Biji Binjai (Mangifera Caesia)
Abstract
Zat warna metylen blue adalah zat warna yang mudah didapat dan sering digunakan dalam berbagai bidang. Pewarna metylen blue yang digunakan harus diolah agar tidak terjadi pencemaran air, salah satu cara adalah dengan menggunakan adsorbsi. Proses adsorbsi membutuhkan adsorbet untuk media pengolahan. Binjai (Mangafera Caesia) adalah buah yang sering ditemui di daerah Bali dan Kalimantan Selatan. Biji buah Binjai dapat dimanfaatkan sebagai salah satu bahan adsorbet dalam proses adsorbsi. Tujuan dalam penelitian ini adalah mengetahui proses adsorbsi oleh Powder Activated Carbon (PAC) dan Granular Activated Carbon (GAC) dari bahan biji Binjai. Proses pembuatan arang dilakukan secara fisika pada suhu 660oC. Setelah terbentuk arang ukuran adsorbet dibagi menjadi dua jenis media berdasarkan ukuran yaitu PAC dan GAC.  Langkah selanjutnya adalah pencucian adsorbet kemudian aktivasi pada suhu 105oC dan aktivasi secara kimiawi dengan KMnO4. Penyisihan zat warna metylen blue untuk inisial konsentrasi 1, 5, 10, 20, dan 30 ppm adalah 57,06%, 90,05%, 91,33%, 94,81%, dan 95,21% (PAC) serta 75,30%, 93,78%, 96,13%, 97,23%, dan 96,86% (GAC). Isoterm yang memiliki nilai R2 paling tinggi adalah Temkin yaitu diatas 0,9. Hasil perhitungan isoterm Temkin menunjukkan nilai koefiesien Temkin (kT) adalah 62,87 L/g (PAC) dan 61,968 L/g (GAC).
http://dx.doi.org/10.31544/jtera.v3.i2.2018.211-218
Keywords
metylen blue; biji Binjai; PAC; GAC; isoterm
Full Text: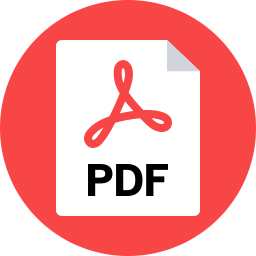 PDF
References
D. Ghosh and K. Bhattacharyya, "Adsorption of methylene blue on kaolinite," Applied Clay Science, vol. 20, p. 295–300, 2002 .
O. Hamdaoui and M. Chiha, "Removal of Methylene blue from Aqueous Solutions by Wheat Bran," Acta Chimica Slovenica, vol. 54, pp. 407-418, 2006.
I. Sastrawidana, "Studi perombakan zat warna tekstil remazol red RB secara aerob menggunakan bakteri enterobacter aerogenes yang diisolasi dari lumpur limbah tekstil," Jurnal Kimia, vol. 5, pp. 117-124, 2011.
P. Komala, Y. Dewilda, M. Zulfan and Z. Wulandari, "Karakterisasi Produk Biomassa Seluler dalam Bioreaktor Membran pada Biodegradasi Zat Warna Azo Remazol Black 5," Jurnal Reaktor, vol. 15, pp. 139-147, 2015.
I. Suryawan, Q. Helmy and S. Notodarmojo, "Textile wastewater treatment: colour and COD removal of reactive black-5 by ozonation.," IOP Conf. Series: Earth and Environmental Science, vol. 106, pp. 1-6, 2018.
E. Forgacs, T. Cserhati and G. Oros, "Removal of synthetic dyes from wastewaters: a review," Environment International, vol. 30 , p. 953–971, 2004.
Keputusan, " Menteri Lingkungan Hidup yaitu Kep-51/MENLH/10/1995".
M. Rafatullaha, O. Sulaimana, R. Hashima and A. Ahmadb, "Adsorption of methylene blue on low-cost adsorbents: A review," Journal of Hazardous Materials, vol. 177, p. 70–80, 2010.
K. Rosyidah, H. Latifah and M. Astuti, "Isolasi Dan Karakterisasi Senyawa α-Amirin Dari Kulit Batang Binjai (Mangifera Caesia)," Valensi, vol. 2, p. 389‐392, 2011.
N. Vipriyanti, "Pengembangan jalur agrowisata kaje-kelod di Buleleng Barat-Bali," Agrimeta: Jurnal Pertanian Berbasis Keseimbangan Ekosistem, vol. 1, pp. 1-20, 2011.
T. Kanjilal, S. Babu, K. Biswas, C. Bhattacharjee and S. Datta, "Application of mango seed integuments as bio-adsorbent in lead removal from industrial effluent," Desalination and Water Treatment, vol. 56, pp. 984-996, 2014.
S. Mise and T. Patil, "Adsorption Studies of Chromium(VI) on Activated Carbon Derived from Mangifera indica (Mango) Seed Shell," Journal of The Institution of Engineers, vol. 96, p. 237–247 , 2015.
M. Moyo, V. VPakade and S. Modise, "Biosorption of lead(II) by chemically modified Mangifera indica seed shells: Adsorbent preparation, characterization and performance assessment," Process Safety and Environmental Protection, vol. 111, pp. 40-51, 2017.
T. Kose, A. Gharde, N. Meshram, B. Gharde and S. Gholse, "Application of mangifera indica seed shell for effective adsorption of Fe(II) and Mn(II) from aqueous solution," Environmental Engineering & Management Journal (EEMJ), vol. 14, pp. 919-924, 2015.
D. Singh, V. Sowmya, S. Abinandan and S. Shanthakumar, "Removal of Malachite Green Dye by Mangifera indica Seed Kernel Powder," Journal of The Institution of Engineers , vol. 99, pp. 103-111, 2018.
O. Bello, B. Lasisi and O. E. V. Adigun, "Scavenging Rhodamine B dye using moringa oleifera seed pod," Chemical Speciation & Bioavailability, vol. 29, pp. 120-134, 2017.
M. Dávila-Jiméneza, M. Elizalde-González and V. Hernández-Montoya, "Performance of mango seed adsorbents in the adsorption of anthraquinone and azo acid dyes in single and binary aqueous solutions," Bioresource Technology, vol. 100, pp. 6199-6206, 2009.
K. Imrana, K. Mohana, N. Kumara, B. Naika and K. Seshaiah, "Removal of BTEX from aqueous solution using Mangifera indica (Mango) seed: Kinetics and equilibrium studies," International Journal of Applied Environmental Sciences, vol. 12, pp. 1337-1358, 2017.
A. Bhatnagar, A. Minocha, E. Kumar, M. Sillanpää and B. Jeon, "Removal of Phenolic Pollutants from Water Utilizing Mangifera indica (Mango) Seed Waste and Cement Fixation," Separation Science and Technology, vol. 44, pp. 3150-3169 , 2009.
I. Langmuir, "The adsorption of gases on plane surfaces of glass, mica and platinum'," Journal of the American Chemical Society, vol. 40, pp. 1362-1403, 1918.
E. Voudrias, F. Fytianos and E. Bozani, "Sorption Description isotherms of Dyes from aqueous solutions and Waste Waters with Different Sorbent materials," GlobalNEST International Journal, vol. 4, pp. 75-83, 2002.
M. Tempkin and V. Pyzhev, "Kinetics of ammonia synthesis on promoted iron catalyst," Acta Physico-Chimica Sinica, p. 327–356, 1940.
S. Khopkar, Konsep Dasar Kimia Analitik, Jakarta: UI Press, 2003.
J. Yu, L. Wu, J. Lin, P. Li and Q. Li, "Microemulsion-mediated solvothermal synthesis of nanosized CdS-sensitized TiO," Chemical Communications, pp. 1552-1553, 2003.
G. Li, S. Ciston, Z. Saponjic, L. Chen, N. Dimitrijevic, T. Rajh and K. A.Gray, "Synthesizing mixed-phase TiO2 nanocomposites using a hydrothermal method for photo-oxidation and photoreduction applications," Journal of Catalysis, vol. 253, pp. 105-110, 2008.
K. Kadirvelu, M. Kavipriya, C. Karthika, M. Radhika, N. Vennilamani and S. Pattabhi, "Utilization of various agricultural wastes for activated carbon preparation and application for the removal of dyes and metal ions from aqueous solutions," Bioresource Technology, vol. 87, pp. 129-132, 2003.
M. Durala, L. Cavasa, S. Papageorgiouc and F. Katsarosc, "Methylene Blue Adsorption On Activated Carbon Prepared From Posidonia Oceanica (L.) Dead Leaves: Kinetics And Equilibrium Studies," Chemical Engineering Journal, vol. 168, pp. 77-85., 2011.
J. Schnoor, Environmental Modelling : Fate And Transport Of Pollutants In Water, Air And Soil, New Jersey: John Wiley and Sons Inc, 1996.
R. Tanumiharja, A. Putranto and A. Andreas, "Sintesa Karbon Aktif dari Kulit Salak dengan Aktivasi Kimia-Senyawa ZnCl2 dan Aplikasinya pada Adsorpsi Zat Warna Metilen Biru," Prosiding Seminar Nasional Teknik Kimia "Kejuangan", vol. Yogyakarta, pp. C9-1 - C9-7, 2015.
M. Ibrahim and S. Sani, "Comparative Isotherms Studies on Adsorptive Removal of Congo Red from Wastewater by Watermelon Rinds and Neem-Tree Leaves," Open Journal of Physical Chemistry, vol. 4, pp. 139-146, 2014.
S. Gao, C. Wang and Y. Pei, "Comparison of Different Phosphate Species Adsorption by Ferric and Alum Water Treatment Residuals," Journal of Environmental Science, vol. 25, pp. 986-992, 2013.
E. Inam, O. O. Udo, J. B. Edet, U. J. Etim and N. O. Offiong, "Adsorption of Methylene Blue from Aqueous Solution by Humic Acid Extracted from Freshwater River Humus," Journal of Materials and Environmental Sciences, vol. 9, pp. 1324-1334, 2018.
DOI:
http://dx.doi.org/10.31544/jtera.v3.i2.2018.211-218
---

Abstract 577 View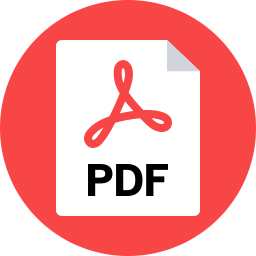 PDF viewed = 308 View
---
Refbacks
There are currently no refbacks.
Copyright (c) 2018 JTERA (Jurnal Teknologi Rekayasa)
This work is licensed under a
Creative Commons Attribution-NonCommercial-ShareAlike 4.0 International License
.
Copyright @2016-2023 JTERA (Jurnal Teknologi Rekayasa) p-ISSN 2548-737X e-ISSN 2548-8678.
This work is licensed under a Creative Commons Attribution-NonCommercial-ShareAlike 4.0 International License.
JTERA Editorial Office:
Politeknik Sukabumi
Jl. Babakan Sirna 25, Sukabumi 43132, West Java, Indonesia
Phone/Fax: +62 266215417
Whatsapp: +62 81809214709
Website: https://jtera.polteksmi.ac.id
E-mail: jtera@polteksmi.ac.id