Mobile Augmented Reality Pengenalan Situs Sejarah Kawasan Banten Lama dengan Metode Marker Based Tracking
Abstract
Banten merupakan sebuah provinsi yang terletak di bagian ujung barat dari Pulau Jawa yang memiliki serangkaian sejarah dari masa kerajaan hingga saat ini. Bangunan peninggalan yang terdapat dari masa kerajaan hingga bangunan modern di wilayah Banten memiliki potensi yang baik jika diangkat sebagai lokasi landmark tujuan wisata. Namun, lokasi landmark bangunan yang dapat menjadi tujuan wisatawan belum dikelola dengan optimal. Pengenalan objek landmark yang telah ada melalui aplikasi mobile maupun website juga belum mampu memberikan ketertarikan pada para calon wisatawan untuk mengunjungi lokasi landmark. Untuk menjawab permasalahan tersebut, maka dilakukan penelitian pengembangaan aplikasi pengenalan objek pada sebuah titik lokasi landmark di kawasan Banten Lama dengan memanfaatkan teknologi Augmented Reality (AR) sebagai pendukung utama aplikasi mobile. Keunggulan penggunaan teknologi AR dari penelitian ini adalah dapat menjadikan sarana pembelajaran informasi menjadi lebih interaktif serta menarik. Pendekatan metode yang digunakan pada penelitian ini adalah menggunakan metode marker based tracking. Teknik pengambilan data pada penelitian ini adalah menggunakan teknik observasi dan studi lapangan. Dari hasil penelitian ini, dihasilkan sebuah aplikasi mobile berbasis teknologi AR yang berguna bagi para wisatawan untuk mengunjungi kawasan Banten Lama. Hasil uji fungsionalitas aplikasi oleh responden dengan beberapa pertanyaan mengenai aplikasi AR yang dirancang  diperoleh nilai 80 dari skala 100.
http://dx.doi.org/10.31544/jtera.v3.i2.2018.255-260
Keywords
Augmented Reality; Banten Lama; aplikasi mobile; landmark; Android
Full Text: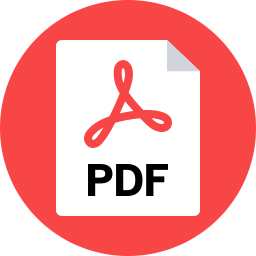 PDF
References
Jacobs, "Managing Latency in Complex Augmented Reality Systems," in Proceedings of the 1997 Symposium on Interactive 3D Graphics, 1997, pp. 49–54.
S. D. Handy Permana, K. B. Yogha Bintoro, B. Arifitama, and A. Syahputra, "Comparative Analysis of Pathfinding Algorithms A *, Dijkstra, and BFS on Maze Runner Game," IJISTECH (International J. Inf. Syst. Technol., vol. 1, no. 2, p. 1, 2018.
A. Syahputra and B. Arifitama, "Pengembangan Alat Peraga Edukasi Proses Siklus Air (Hidrologi) Menggunakan Teknologi Augmented Reality," in Seminar Nasional Teknologi dan Multimedia (SEMNASTEKNOMEDIA), 2018, pp. 2-11–1.
B. Arifitama, "Pengembangan Alat Peraga Pengenalan Tata Surya Bima Sakti Menggunakan Augmented Reality di PAUD," J. SISFO, vol. 5, no. 4, pp. 446–453, 2015.
M. Figueiredo, J. Gomes, C. Gomes, and J. Lopes, "Augmented Reality Simulations for Teaching and Learning," Int. J. Adv. Educ. Res., vol. 1, no. 1, pp. 22–34, 2014.
V. T. Phan and S. Y. Choo, "Interior Design in Augmented Reality Environment," Int. J. Comput. Appl., vol. 5, no. 5, pp. 16–21, 2010.
S. Kosasi and I. D. A. Eka Yuliani, "Penerapan Rapid Application Development Pada Sistem Penjualan Sepeda Online," Simetris J. Tek. Mesin, Elektro dan Ilmu Komput., vol. 6, no. 1, p. 27, 2015.
R. Trimahardhika and E. Sutinah, "Penggunaan Metode Rapid Application Development Dalam Perancangan Sistem Informasi Perpustakaan," J. Inform., vol. 4, no. 2, pp. 249–260, 2017.
R. A. Sukamto and M. Shalahuddin, "Rekayasa Perangkat Lunak," Bandung Inform., 2013.
S. Siltanen, "Texture generation over the marker area," in Proceedings - ISMAR 2006: Fifth IEEE and ACM International Symposium on Mixed and Augmented Reality, 2007, pp. 253–254.
DOI:
http://dx.doi.org/10.31544/jtera.v3.i2.2018.255-260
---

Abstract 33 View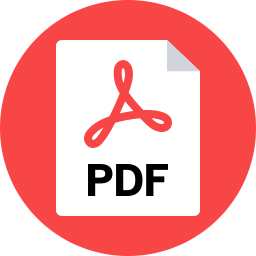 PDF viewed = 13 View
---
Refbacks
There are currently no refbacks.