ThingSpeak sebagai Sistem Monitoring Tangki SPBU Berbasis Internet of Things
Abstract
Berbagai permasalahan yang terjadi pada sistem monitoring tangki pendam SPBU dapat menyebabkan tidak efisien dan efektifnya dalam memantau berapa debit dan volume cairan pada tangki pendam SPBU. Dengan demikian, diperlukan sistem monitoring yang dapat terintegrasi dengan perangkat komputer dan internet. Sistem monitoring ini berfungsi memberikan informasi yang terjadi di dalam tangki pendam SPBU. Konsep Internet of Things (IoT) membuat sebuah perangkat dapat berkomunikasi seperti mengirim dan menerima data melalui jaringan internet. Penelitian ini bertujuan untuk merancang sistem monitoring tangki SPBU dengan menggunakan ESP8266, sensor aliran, dan sensor ultrasonik. Aplikasi antarmuka yang digunakan adalah Virtuino dan Thingspeak yang mampu memberikan informasi secara real time kepada pengguna sehingga dapat memantau keadaan secara terus menerus tanpa harus mengecek ke lapangan. Hasil pengujian menunjukkan bahwa sistem mampu memantau dan mengirimkan data volume cairan dengan terus menerus. Dengan sistem ini diharapkan dapat membuat pekerjaan lebih efisien dan efektif untuk pengelola SPBU.
http://dx.doi.org/10.31544/jtera.v3.i2.2018.219-224
Keywords
SPBU; Internet of Things; ESP8266; Virtuino; ThingSpeak
Full Text: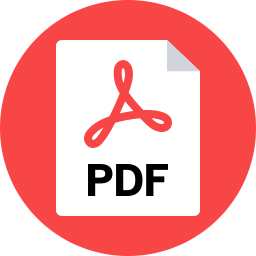 PDF
References
G. H. Cahyono, "Internet of Things", Forum Teknologi, vol. 06, no.3, pp. 35-41, 2015.
M. Chwalisz, Thingspeak Documentation, S.L: Thingspeak, 2016.
M. Saputra and N. Sudjarwanto, "Rancang Bangun Model Monitoring Underground Tank SPBU Menggunakan Gelombang Ultrasonik Berbasis Mikrokontroler", Electrician – Jurnal Rekayasa dan Teknologi Elektro, vol. 9, no. 2, 2015.
R. Ruli and R. Raymond, "Model Sistem Monitoring Tangki Bahan Bakar Minyak SPBU dengan Menggunakan Web Aplikasi dan SMS Gateway," JETri, vol. 12, no. 2, pp. 59-72, 2015.
U. Ulumuddin and M. Sudrajat, "Prototipe Sistem Monitoring Air Pada Tangki Berbasis Internet of Things Menggunakan NodeMCU Esp8266 dan Sensor Ultrasonik," SENTER, pp. 100-105, 2017.
J. Waworundeng and Oktoverano, "Sistem Monitoring dan Notifikasi Kualitas Udara dalam Ruangan dengan Platform IoT," Cogito Smart Journal, vol. 4, no. 1, 2018.
J. Kandimalla and D. R. Kishore," Web Based Monitoring of Solar Power Plant Using Open Source IOT Platform Thingspeak and Arduino", International Journal for Modern Trends in Science and Technology, vol. 03, no. 04, 2017.
A. K. Desmon, "Rancang Bangun Alat Ukur Temperatur Untuk Mengukur Selisih Dua Keadaan", Jurnal Ilmiah Teknik Elektro, Universitas Sam Ratulangi UNSRAT, 2013 .
A. M. Ulfah, "Pengujian Sensor Ultrasonik PING untuk Pengukuran Level Ketinggian Air dan Volume Air", Jurnal Ilmiah Teknik Elektro Universitas Hasanudin UNHAS, vol. 09, no. 02, pp. 72-77, 2011.
Z. Budiarso and E. Nurraharzo, "Sistem Monitoring Ketinggian Air Bendungan Berbasis Mikrokontroler", Jurnal Dinamika Informatika, 2011.
A. Alawiah and A. R. Al Tahtawi, "Sistem kendali dan pemantauan ketinggian air pada tangki berbasis sensor ultrasonik," KOPERTIP: Jurnal Ilmiah Manajemen Informatika dan Komputer, vol. 01, no. 01, pp. 25-30, 2017.
B. Haryanto, N. Ismail, and E. J. Pristianto, "Sistem Monitoring Suhu dan Kelembapan Secara Nirkabel pada Budidaya Tanaman Hidroponik", Jurnal Teknologi Rekayasa (JTERA), vol. 3 no. 1, pp. 47-54, 2018.
Q. Hidayati and N. Fauzan, "Sistem Kendali Distribusi Air Bersih Berbasis Radio Frequency Identification (RFID) Menggunakan Arduino", JTE ITP (Jurnal Teknik Elektro ITP), vol. 6, no. 1, 2017.
DOI:
http://dx.doi.org/10.31544/jtera.v3.i2.2018.219-224
---

Abstract 298 View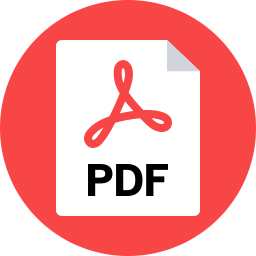 PDF viewed = 126 View
---
Refbacks
There are currently no refbacks.