Perancangan Low Noise Amplifier Menggunakan Metode T-Junction pada Frekuensi 3 GHz
Abstract
Radar Coastal S-Band adalah sebuah radar maritim buatan dalam negeri yang dibuat untuk dapat diaplikasikan di kapal dan pantai. Pengembangan radar memanfaatkan Frequency Modulated Continuous Wave (FMCW). Berdasarkan kesesuaian dan polarisasi radar, maka penelitian ini akan merancang sebuah radar Coastal S-Band pada receiver dengan merancang sebuah Low Noise Amplifier (LNA) yang akan diaplikasikan pada sebuah permukaan kapal biasa (non-kapal perang). Penelitian dilakukan dengan metode pemodelan sistem melalui pendekatan simulasi. Peneliti memilih mikrostrip dengan metode T-Junction menggunakan transistor ATF-34143. Perancangan dimulai dari mengidentifikasi spesifikasi dari Low Noise Amplifier (LNA) kemudian memilih transistor yang akan dipakai untuk menyimpan data pada rangkaian. Setelah itu membuat rangkaian DC bias yang telah ditentukan selanjutnya menentukan rangkaian penyesuaian impedansi (matching impedance) dan melakukan tahap optimasi hingga memperoleh hasil perancangan yang sesuai spesifikasi.  Berdasarkan hasil simulasi dari perancangan Low Noise Amplifier (LNA) pada frekuensi 3 GHz memperoleh parameter gain (S21) sebesar 14,641 dB, penyesuaian impedansi pada parameter S11 sebesar -11,714 dB dan S22 sebesar -10,756 dB. Selain itu hasil simulasi juga menunjukan faktor kestabilan sebesar 1,117, noise figure sebesar 1,499 serta VSWR kurang dari dua pada masukan dan keluaran.
http://dx.doi.org/10.31544/jtera.v3.i2.2018.225-230
Keywords
LNA; faktor kestabilan; noise figure; return loss; gain
Full Text: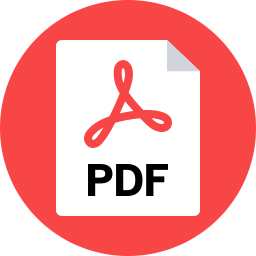 PDF
References
B. Mulyadi, A. A. Muayyadi, and Y. Wahyu, "Perancangan dan Realisasi Penguat Daya pada Frekuensi S-Band untuk Radar PengawasPantai," eProceeding of Engineering, vol. 4, no. 1, pp. 255-363, 2017.
Y. Taryana, A. Munir, Y. Sulaeman, and D. Dedi, "Perancangan Low Noise Amplifier dengan Teknik Non Simultaneous Conjugate Match untuk Aplikasi Radar S-Band," PPET-LIPI All rights reserved, vol. 15, pp. 45-49, 2015.
N. Nimesh, M. Prabhakar, and A. K. Sisodia, "Low Noise Amplifier Design for Navigation Signal Receiver", IJEDR, vol. 2, issue 1, 2014.
A. Charisma, "Penguat dua arah pada frekuensi 2,3 GHz TDD LTE untuk smart antenna," ITB, Bandung, 2016.
A. Charisma and S. Joko, "Penguat dua arah pada frekuensi 2,3 GHz untuk smart antenna", Prosiding Seminar Nasional Energi Telekomunikasi dan Otomasi SNETO. Jurusan Teknik Elektro, Institut Teknologi Nasional ITENAS, Bandung, 2015.
R. L. Freeman, "Telecommunication Sistem Engineering - Analog and Digital Network Design", New York: Wiley, 1989.
A. Nugroho, "Simulasi dan Desain LNA (Low Noise Amplifier) pada Frekuensi 2,3 GHz," Universitas Indonesia, Depok, 2009.
DOI:
http://dx.doi.org/10.31544/jtera.v3.i2.2018.225-230
---

Abstract 124 View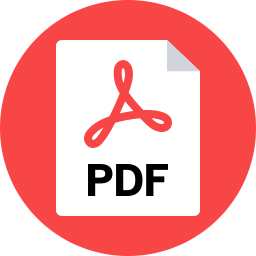 PDF viewed = 36 View
---
Refbacks
There are currently no refbacks.