Perancangan Sistem Pemantau dan Pengendali Alat Rumah Tangga Berbasis NodeMCU
Abstract
Seiring padatnya aktivitas di luar rumah, penghuni rumah terkadang mengalami kesulitan dalam memantau dan mengendalikan peralatan elektronik yang terdapat di rumah. Salah satu alternatif pemantauan peralatan elektronik dapat memanfaatkan fasilitas internet sebagai media pembawa dan penerima informasi dengan keunggulan dapat diakses di manapun dan kapanpun. Penggunaan divais mikrokontroler yang terintegrasi dengan sensor dapat menjadi salah satu solusi untuk memudahkan penghuni rumah agar dapat memantau status perangkat elektronik dari jauh melalui sebuah aplikasi pada smartphone-nya. Pada penelitian ini, dikembangkan sebuah divais pemantau dan pengontrol alat rumah tangga berbasis internet sebagai media informasi status peralatan rumah tangga. Mikrokontroler NodeMCU digunakan sebagai pengolah data dan pengendali yang terintegrasi dengan modul WiFi. Sensor yang digunakan adalah sensor arus ACS712. Pada penelitian ini variabel yang dipantau adalah daya penggunaan alat rumah tangga pada sebuah dispenser. Pembuatan alat pemantauan tersebut dilengkapi dengan perangkat lunak Blynk dan IFTTT. Hasil penelitian menunjukkan bahwa peralatan elektronik rumah tangga dapat dikendalikan menggunakan smarthphone dari jarak jauh dan dapat memantau status alat rumah tangga beserta mengetahui konsumsi daya dan biaya yang digunakan. Kelebihan dari perangkat pemantauan adalah jarak tidak berpengaruh pada alat. Akan tetapi, koneksi internet yang terhubung pada alat sangat berpengaruh untuk mengendalikan alat elektronik rumah tangga.
http://dx.doi.org/10.31544/jtera.v4.i1.2019.9-16
Keywords
IoT; pemantauan; NodeMCU; arus; alat rumah tangga
Full Text: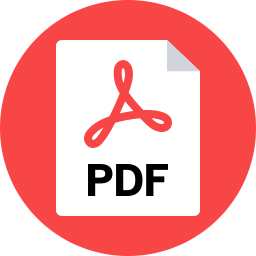 PDF
References
S. Thakare, A. Shriyan, V. Thale, P. Yasarp, and K. Unni, "Implementation of an energy monitoring and control device based on IoT," India Conf. (INDICON), 2016 IEEE Annu., pp. 1–6, 2016.
L. Review, "Real Time Energy Measurement Using Smart Meter," 2016 Online Int. Conf. Green Eng. Technol., pp. 2–6, 2016.
T. D. Hendrawati, Y. D. Wicaksono, and E. Andika, "Internet-of-Things: Sistem Kontrol-Monitoring Daya Perangkat Elektronika," JTERA (Jurnal Teknologi Rekayasa), vol. 3, no. 2, pp. 177-184, 2018.
R. K. Kodali and K. S. Mahesh, "A low cost implementation of MQTT using ESP8266," Proc. 2016 2nd Int. Conf. Contemp. Comput. Informatics, IC3I 2016, pp. 404–408, 2016.
W. Hlaing, S. Thepphaeng, V. Nontaboot, N. Tangsunantham, T. Sangsuwan, and C. Pira, "Implementation of WiFi-Based single phase smart meter for internet of things (IoT)," 2017 Int. Electr. Eng. Congr. iEECON 2017, March, pp. 8–10, 2017.
H. R. Iskandar, "Prototipe Kendali Lampu Jarak Jauh untuk Home." SNIA 2017, Bandung, 2017.
N. Cetic, M. Popovic, S. Furman, and M. Krunic, "Cloud based voice interface for Internet of Things devices," 2015 IEEE 1st Int. Work. Consum. Electron. - Novi Sad, CE WS 2015, pp. 19–22, 2017.
R. Aburukba, "Role of Internet of Things in the Smart Grid Technology," May, pp. 229–233, 2015.
DOI:
http://dx.doi.org/10.31544/jtera.v4.i1.2019.9-16
---

Abstract 355 View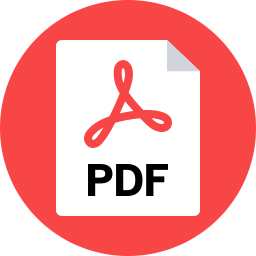 PDF viewed = 104 View
---
Refbacks