Generator Pulsa Spike Terprogram untuk Pemicu Transduser Ultrasonik
Abstract
Salah satu metode pembangkitan gelombang ultrasonik berbasis piezoelektrik adalah dengan memicu transduser oleh pulsa singkat dan tegangan tinggi. Pulsa ini dapat dibangkitkan dengan pensaklaran (switching) tegangan tinggi searah (DC) oleh pulsa penggerak (drive). Makalah ini menyajikan perancangan dan fabrikasi generator pulsa-singkat tegangan-tinggi repetitif terprogram dengan berbasis mikrokontroler ATMEGA 128. Pulsa dibangkitkan dari mikrokontroler ATMega sehingga interval dan skala repetisi dapat diatur melalui tombol input. Parameter-parameter pulsa tersebut ditampilkan pada peraga LCD (Liquid Crystal Display) untuk mempermudah pengguna dalam operasional generator. Pulsa dari mikrokontroler diubah menjadi lebar pulsa yang lebih singkat melalui sebuah multivibrator monostabil. Pulsa dari multivibrator selanjutnya diubah menjadi sinyal singkat level +15V sebagai input gerbang MOSFET untuk pensaklaran tegangan tinggi DC lalu dikonversi menjadi sinyal spike negatif. Hasil pengujian menunjukkan bahwa pulsa singkat repetitif terprogram dapat dibangkitkan untuk pensaklaran tegangan DC oleh MOSFET. Lebar pulsa sinyal spike negatif dibangkitkan hingga 100 ns. Sinyal ini mampu memicu transduser 1 MHz untuk pembangkitan gelombang ultrasonik. Berdasarkan pengujian, dapat disimpulkan bahwa generator dapat membangkitkan sinyal spike negatif dengan repetisi yang terprogram dan sesuai dengan frekuensi kerja transduser ultrasonik.
http://dx.doi.org/10.31544/jtera.v3.i2.2018.295-302
Keywords
generator pulsa; pulsa-singkat; terprogram; mikrokontroler; ultrasonik
Full Text: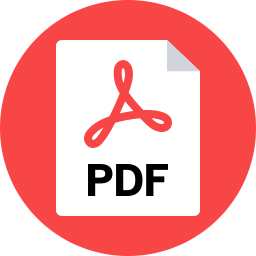 PDF
References
L. Svilainis, A. Chaziachmetovas, and V. Dumbrava, "Half bridge topology 500 V pulser for ultrasonic transducer excitation," Ultrasonics, vol. 59, pp. 79-85, 2015.
D. Hidayat, et al, "Fabrikasi Transformator Step-up 1-kV Fasa Tunggal untuk Generator Pemicu Transduser Ultrasonik," Jurnal Teknologi Rekayasa, vol. 3, no.1, pp. 11-16, 2018.
D. Hidayat, et al, "MOSFET-based high voltage short pulse generator for ultrasonic transducer excitation," in The 1st International Conference and Exhibition on Powder Technology Indonesia (ICePTi), 2017, pp. 030018: 1-7.
V. I. Ingale and Y. B. Kale, "Ultrasonic high voltage pulser," International Journal of Industrial Electronics and Electrical Engineering, vol. 5, no.7, pp. 111–113, 2017.
J. Zhou, et al, "A Novel Picosecond Pulse Generation Circuit Based on SRD and NLTL," Plos One, vol. 11, no.2, pp. 1–10, 2016.
D. Campbell, et al, "A Compact High Voltage Nanosecond Pulse Generator," in Proc. ESA Annual Meeting on Electrostatics, 2008, pp. 1-12.
D. I. Zenkov, et al, "A ГИН-1200 high-voltage pulse generator," Instruments and Experimental Techniques, vol. 51, no. 3, pp. 396–400, 2008.
A. Chaney and R. Sundararajan, "Simple MOSFET-based high-voltage nanosecond pulse circuit," IEEE Transactions On Plasma Science, vol. 32, no. 5, pp. 1919–1924, 2004.
Q. Han, et al, "A high-power ultrasonic pulser-receiver for concrete non- destructive testing," in International Conference on Advances in Energy and Environmental Science (ICAEES 2015), 2015, pp. 1176-1180.
V. V. Rakhi, et al, "Design of Microcontroller Based Multi-Frequency Ultrasonic Pulser Receiver," Int. Journal of Engineering Research and Applications, vol. 6, no. 2, pp. 55-58, 2016.
DOI:
http://dx.doi.org/10.31544/jtera.v3.i2.2018.295-302
---

Abstract 31 View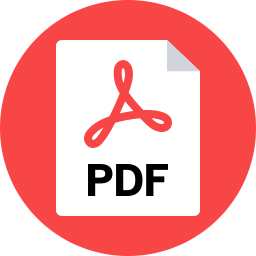 PDF viewed = 11 View
---
Refbacks
There are currently no refbacks.