Pembuatan Serbuk Mangan Sulfat dari Pelindian Bijih Mangan Kadar Rendah dengan Metode Kristalisasi
Abstract
Mangan Sulfat adalah bahan baku penting dalam produksi beberapa senyawa mangan di berbagai industri. Oleh karena itu, pembuatan Mangan Sulfat dari bijih mangan kadar rendah untuk produksi senyawa dengan kemurnian yang tinggi menjadi hal yang sangat penting. Untuk membuat serbuk MnSO4.H2O dengan kemurnian tinggi dari larutan hasil pelindian bijih mangan, maka perlu dilakukan proses kristalisasi. Penelitian ini bertujuan untuk membuat serbuk Mangan Sulfat dari pelindian bijih mangan kadar rendah dengan metode kristalisasi. Kristalisasi dilakukan pada setiap sampel sebanyak 500 mL larutan Mangan Sulfat pada suhu ± 98oC dalam berbagai waktu. Kemudian didinginkan pada temperatur kamar ± 30oC dan pada media air es ± 3oC. Analisis kadar mangan sebelum dan sesudah proses kristalisasi dilakukan menggunakan Atomic Absorption Spectrometer. Morfologi serbuk produk mangan dikarakterisasi menggunakan Scanning Electron Microscope yang dilengkapi dengan Energy Dispersive Spectrometer. Hasil kristalisasi sangat efektif untuk menghilangkan unsur pengotor dalam serbuk MnSO4.H2O. Unsur pengotor mengalami penurunan sebesar 99,15% dan 98,96% dalam proses kristalisasi dengan pendinginan di udara dan pendinginan menggunakan air es. Sementara itu, serbuk kristal yang dihasilkan mengandung lebih dari 98% MnSO4.H2O dengan unsur pengotor dibawah 2%. Serbuk kristal pada pendinginan udara cenderung memiliki struktur yang lebih teratur dan berukuran relatif lebih kecil dibandingkan dengan struktur dan ukuran kristal pada pendinginan air es.
http://dx.doi.org/10.31544/jtera.v4.i1.2019.53-60
Keywords
bijih mangan; kristalisasi; laju pendinginan; Mangan Sulfat
Full Text: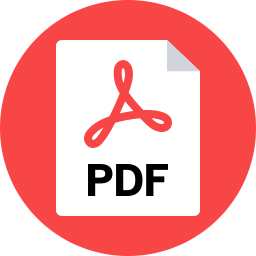 PDF
References
F. Jiangang, H. Zhangxing, W. Hui, L. Wei, and G. Chao, "Preparation of Chemical Manganese Dioxide from Manganese Sulfate", Mining Science and Technology, vol. 20 no. 6, pp. 0877–0881, 2011.
L. Qing-quan, G. Guo-hua, W. Hui, W. Chong-qing, L. You-cai, Z. Ren-feng, and F. Jian-gang, "Separation of Manganese from Calcium and Magnesium in Sulfate Solutions via Carbonate Precipitation", Trans. Nonferrous Met. Soc. China, vol. 26, pp. 1118−1125, 2016.
A. Royani, R. Subagja, and A. Manaf, "Studi Pelindian Mangan Secara Reduksi dengan Menggunakan Larutan Asam Sulfat", Jurnal Riset Teknologi Industri, vol. 11 no. 1, pp. 1-9, 2017.
L. Qing-quan, G. Guo-hua, W. Hui, Z. Ren-feng, L. You-cai, and F. Jian-gang, "Preparation of Manganese Sulfate from Low-Grade Manganese Carbonate Ores by Sulfuric Acid Leaching", International Journal of Minerals, Metallurgy and Materials, vol. 23 no. 5, 2016.
M. Shamsi and F. Ehsan, "Inorganic Processes to Separating of Mineral Solution and Producing of Leaching Agents", in 2nd Intl' Conference on Advances in Engineering Sciences and Applied Mathematics (ICAESAM'2014), Istanbul, pp.39-42, May 4-5, 2014.
M. D. Vasileios, C. S. James, and C. Charalambos, "Curing Pressure Influence of Out-of-Autoclave Processing on Structural Composites for Commercial Aviation", Hindawi Publishing Corporation Advances in Materials Science and Engineering, vol. 2013, pp. 1-14, 2013.
A. Konig and D. Weckesser, "Membrane based Evaporation Crystallization", in Proceedings of the16th Int. Symp. on Industrial Crystallization ISIC 2005, pp. 1171-1176, September 11-14, 2005.
B. Elena and K. Nikolai, Crystallization and Material Science of Modern Artificial and Natural Crystals, Croatia: Published by InTech, pp.23-48, 2012.
S. P. Pisponen, A. H. Mootse, V. P. Sats, and A. Karus, "Effect of Cooling Rates and Low Crystallization Temperatures on Morphology of Lactose Crystals Obtained from Ricotta Cheese Whey", Agronomy Research, vol. 12 no.3, pp. 787–792, 2014.
L. Vijaya and P. Sagunthala, "Crystal Growth and Characterization of Semi-Organic Manganese (II) Sulphate and L-Lysine Doped Manganese (II) Sulphate Crystals by Solution Growth Method", in UGC Sponsored National Seminar on Emerging Trends in Plasma Technology and Its Applications (ETPTA-2014), India, pp. 35-40, 20-21 August 2014.
Y. Cao, V. Kariwala, and K. N. Zoltan, "Parameter Estimation for Crystallization Processes using Taylor Method", in 8th IFAC Symposium on Advanced Control of Chemical Processes The International Federation of Automatic Control, Singapore, pp. 880-885, July 10-13, 2012.
R. W. Hartel, Crystallization in Foods. USA: Aspen Publishers, 2001.
Z. Chenli, F. Lian, and M. A. Laijun, "A Novel Method to Remove Ca2+ and Mg2+ Impurities from Manganese Sulfate Solution", in 5th International Conference on Measurement, Instrumentation and Automation (ICMIA), pp. 105-109, 2016.
B. K. John, K. Hillary, and D. L. Joseph, "Optimization of Process Parameters in The Batch Crystallization of Sodium Chloride from Brine by The Taguchi Method", International Journal of Scientific & Technology Research, vol. 6 no. 8, pp. 160-165, 2017.
DOI:
http://dx.doi.org/10.31544/jtera.v4.i1.2019.53-60
---

Abstract 620 View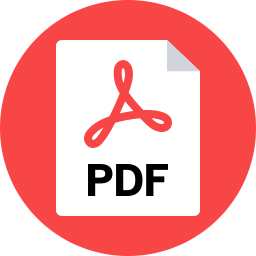 PDF viewed = 245 View
---
Refbacks
There are currently no refbacks.
Copyright (c) 2019 JTERA (Jurnal Teknologi Rekayasa)
This work is licensed under a
Creative Commons Attribution-NonCommercial-ShareAlike 4.0 International License
.
Copyright @2016-2021 JTERA (Jurnal Teknologi Rekayasa) p-ISSN 2548-737X e-ISSN 2548-8678.
This work is licensed under a Creative Commons Attribution-NonCommercial-ShareAlike 4.0 International License.
JTERA Editorial Office:
Politeknik Sukabumi
Jl. Babakan Sirna 25, Sukabumi 43132, West Java, Indonesia
Phone/Fax: +62 266215417
Whatsapp: +62 81809214709
Website: https://jtera.polteksmi.ac.id
E-mail: jtera@polteksmi.ac.id