Rancang Bangun Tabung Udara Dingin Terkompresi dengan Tekanan 5 Bar
Abstract
Tabung udara terkompresi merupakan wadah tertutup yang dirancang untuk menampung udara bertekanan dengan temperatur yang berbeda dari temperatur lingkungan. Tujuan penelitian ini adalah untuk merancang tabung udara dingin terkompresi dengan volume 9 liter dan tekanan 5 bar. Tabung udara dirancang menggunakan material SA-53 dengan tensile strength 413,68 MPa untuk shell dan SA-36 dengan tensile strength 399,89 MPa untuk head. Tegangan yang terjadi di dalam tabung yaitu tegangan longitudinal dan circumferential. Penelitian ini menggunakan metode eksperimental dan simulasi Finite Element Method (FEM). Pengujian mengacu pada hydrostatic test prosedur ASME Code Section VIII Division I. Hasil pengujian dengan tekanan 1,3 x MAWP dan holding time selama 2 jam yaitu tabung tidak mengalami kebocoran dan penurunan tekanan. Hasil simulasi menunjukkan terdapat konsentrasi tegangan pada setiap penambahan komponen dalam tabung. Tegangan maksimum yang terjadi sebesar 93,86 MPa, displacement maksimum yang terjadi sebesar 0,102 mm, dan regangan yang terjadi sebesar 0,00036. Tegangan, displacement, dan regangan yang terjadi lebih kecil dibanding dengan tegangan yang diizinkan sehingga desain dapat dikatakan aman.
http://dx.doi.org/10.31544/jtera.v4.i2.2019.175-184
Keywords
tabung udara terkompresi; hydrostatic test; simulasi FEM
Full Text: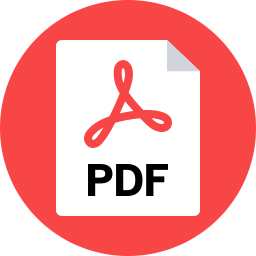 PDF
References
I. Kurniawan, E. Septe, and I. Satria, "Perencanaan Bejana Tekan ( Pressure Vessel ) Tipe Separator Untuk Fluida Gas," Undergrad. Res. Fac. Ind. Technol. BUNG HATTA Univ., vol. 6, no. 2, 2015.
C. Sutowo and Hantawan, "Perancangan pressure vessel kapasitas 0,017 m3 tekanan 1 MPa Untuk menampung air kondensasi Boge," SINTEK, vol. 5, no. 2, pp. 14–26, 2011.
R. C. Putra, "Perancangan Bejana Tekan Kapasitas 5 M3 Dengan Tekanan Desain 10 Bar Berdasarkan Standar," J. Tek. MESIN, vol. 1, no. 1, 2017.
D. Satrijo and S. Habasya, "Perancangan dan Analisa tegangan Bejana Tekan Horizontal dengan metode elemen hingga," ROTASI, vol. 14, no. 3, pp. 32–40, 2012.
D. Wicaksono, P. Hartono, and U. Lesmanah, "Analisa pengaruh bentuk head terhadap tegangan maksimum yang diterima pada bejana tekan jenis Knock Out Drum," J. Tek. Mesin, vol. 13, no. 1, pp. 1–5, 2019.
S. B. Kumar, P. Prasanna, and S. K.P., "Stress Analysis And Design Optimization Of A Pressure Vessel Using Ansys Package," in Materialstoday: Proceeding, 2018, pp. 4551–4562.
E. Manullang, T. Stenly, and B. L. Maluegha, "Analisis Tegangan Pada Bejana Tekan Vertikal 13ZL10004291 Di PT. Aneka Gas Industri," J. Online Poros Tek. Mesin, vol. 5, no. 2, pp. 92–102, 2016.
S. ASME, "2017 Boiler and Pressure Vessel Code, An International Code BPVC17," ASME Boil. Press. Vessel Code, p. 25, 2017.
H. Sonawan, Perancangan Elemen Mesin, 1st ed. Bandung: Alfabeta, 2014.
A. dkk. Aziz, "Perancangan Bejana Tekan (Pressure Vessel) Untuk Separasi 3 Fasa," J. Ilm. SINERGI, vol. 18, no. 1, pp. 31–38, 2014.
S. I. Units, "A Text-Book of Obstetrics," Edinb. Med. J., vol. 15, no. 4, p. 354, 1904.
DOI:
http://dx.doi.org/10.31544/jtera.v4.i2.2019.175-184
---

Abstract 140 View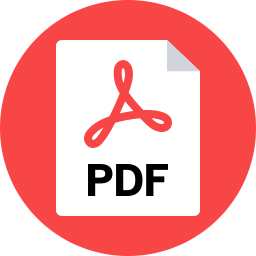 PDF viewed = 67 View
---
Refbacks
There are currently no refbacks.