Adsorpsi Logam Timbal Secara Batch dan Kontinu Menggunakan Karbon Aktif dari Cangkang Kelapa Sawit
Abstract
Pada proses produksi industri kain Sasirangan, proses pewarnaan menghasilkan limbah cair berupa logam berat timbal (Pb). Penelitian ini bertujuan untuk mengetahui waktu kesetimbangan, dan efisiensi penurunan konsentrasi logam Pb pada limbah cair Sasirangan dengan proses batch dan kontinu ditinjau dari waktu kontak, dosis adsorben dan ukuran adsorben cangkang kelapa sawit. Proses karbonisasi berlangsung selama 4 jam pada suhu 105oC. Cangkang kelapa sawit yang digunakan sebagai adsorben diaktivasi menggunakan kalium hidroksida (KOH) 25% (b/v) selama 24 jam dengan variasi ukuran 355 µm dan 710 µm. Proses adsorpsi dilakukan dengan konsentrasi awal Pb sebesar 151 mg/L, pH 5, kecepatan pengadukan 200 rpm, dan suhu kamar pada variasi waktu tertentu.  Analisa yang dilakukan yaitu Brunauer-Emmett-Teller (BET) untuk mengetahui luas permukaan adsorben dan Inductively Coupled Plasma Optical Emission Spectroscopy (ICP-OES) untuk mengetahui kadar logam di dalam limbah setelah dilakukannya proses adsorpsi. Hasil penelitian menunjukkan bahwa surface area berdasarkan analisa BET adsorben dari cangkang kelapa sawit sebelum dan setelah aktivasi sebesar 10,125 m2/gram dan 16,314 m2/gram. Eksperimental proses adsorpsi secara batch menunjukkan bahwa adsorben cangkang kelapa sawit efektif dalam mengadsorpsi kandungan logam Pb dengan waktu kesetimbangan 24 jam, dosis optimum 2,5 g/L, dan ukuran adsorben 355 µm dengan penurunan konsentrasi dan kadar Pbteradsorb 1,41 mg/L dan 98,47 %. Efisiensi penurunan kandungan logam Pb pada proses adsorpsi batch sebesar 99,07 %, sedangkan dengan proses adsorpsi secara kontinu sebesar 95,23 %.
http://dx.doi.org/10.31544/jtera.v4.i2.2019.267-276
Keywords
cangkang kelapa sawit; adsorpsi; limbah kain Sasirangan; batch; kontinu
Full Text: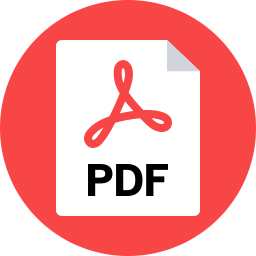 PDF
References
T. C. Nguyen, P. Loganathan, T. V. Nguyen, S. Vigneswaran, J. Kandasamy, and R. Naidu, "Simultaneous adsorption of Cd, Cr, Cu, Pb, and Zn by an iron-coated Australian zeolite in batch and fixed-bed column studies," Chemical Engineering Journal, Vol. 270, pp. 393-404, 2015.
UNESCO, "Decision of the Intergovernmental Committee: 4.COM 13.44", 2009.
B. S. Rossi, P. Paryanti, Y. Ristianingsih, and A. Tuhuloula, "Penurunan Konsentrasi Logam Pb2+ dan Cd2+ pada Limbah CairIndustri Sasirangan dengan Metode Fitoremediasi", Jurnal Teknologi Agro-Industri, Vol. 41, pp. 41-48, 2015.
M. Hua, S. Zhang, B. Pan, W. Zhang, L. Lv, and Q. Zhang, "Heavy metal removal from water/wastewater by nanosized metal oxides: A review", Journal of Hazardous Materials, Vol. 211-212, pp. 317-331, 2012.
J. Cruz-Olivares, C.E. Barrera-Díaz, G. Martínez-Barrera, C. Pérez-Alonso, and G. Roa-Morales, "Comparative application of an irradiated and non-irradiated calcite-type material to improve the removal of Pb in batch and continuous processes", Journal of Environmental Chemical Engineering, Vol 6, pp. 6297-6307, 2018.
F. Fadzil, S. Ibrahim, and M. A. K. M. Hanafiah, "Adsorption of lead(II) onto organic acid modified rubber leaf powder: Batch and column studies", Process Safety and Environmental Protection, Vol. 100, pp. 1-8, 2016.
A. A. Ahmad and B.H. Hameed, "Reduction of COD and color of dyeing effluent from a cotton textile mill by adsorption onto bamboo-based activated carbon", Journal of Hazardous Materials, Vol. 172, pp. 1538-1543, 2009.
S. T. Miranti, "Pembuatan Karbon Aktif dari Bambu dengan Aktivasi Terkontrol Menggunakan Activating Agent H3PO4 dan KOH", Skripsi Sarjana Teknik Kimia, Fakultas Teknik Universitas Indonesia, 2012.
K.P.R.I. Direktorat Jenderal Perkebunan, "Palm Oil Production by Province in Indonesia, 2015-2019", 2019.
Y. Meisrilestari, R. Khomaini, and H. Wijayanti, "Pembuatan Arang Aktif dari Cangkang Kelapa Sawit dengan Aktivasi secara Fisika, Kimia dan Fisika-Kimia", Konversi, Vol. 2, pp. 46 - 51, 2013.
J. Singh, H. Bhunia, and S. Basu, "Adsorption of CO2 on KOH activated carbon adsorbents: Effect of different mass ratios", Journal of Environmental Management, Vol. 250, pp. 109457, 2019.
H. Soleimani, A.H. Mahvi, K. Yaghmaeian, A. Abbasnia, K. Sharafi, M. Alimohammadi, and M. Zamanzadeh, "Effect of modification by five different acids on pumice stone as natural and low-cost adsorbent for removal of humic acid from aqueous solutions ‐ Application of response surface methodology", Journal of Molecular Liquids, Vol. 290, pp. 111181, 2019.
R. R. Pawar, Lalhmunsiama, H. C. Bajaj, and S. M. Lee, "Activated bentonite as a low-cost adsorbent for the removal of Cu(II) and Pb(II) from aqueous solutions: Batch and column studies", Journal of Industrial and Engineering Chemistry, Vol. 34, pp. 213-223, 2016.
M. O. Esterlita and N. Herlina, "Pengaruh Penambahan Aktivator ZnCl2, KOH, dan H3PO4 dalam Pembuatan Karbon Aktif dari Pelepah Aren (Arenga Pinnata)", Jurnal Teknik Kimia USU, Vol. 4 pp. 47-52, 2015.
C. Chiou, Fundamentals of the Adsorption Theory, pp. 39-52, 2003.
A. B. Dichiara, S. J. Weinstein, and R. E. Rogers, "On the Choice of Batch or Fixed Bed Adsorption Processes for Wastewater Treatment", Industrial & Engineering Chemistry Research, Vol. 54, pp 8579-8586, 2015.
T. Wajima, "A new carbonaceous adsorbent for heavy metal removal from aqueous solution prepared from paper sludge by sulfur-impregnation and pyrolysis", Process Safety and Environmental Protection, Vol. 112, pp. 342-352, 2017.
E. M. Gultom and M. T. Lubis, "Aplikasi Karbon Aktif dari Cangkamg Kelapa Sawit dengan Aktifator H3PO4 untuk Peyerapan Logam Berat Cd dan Pb", Jurnal Teknik Kimia USU, Vol. 3, pp. 5-10, 2013.
DOI:
http://dx.doi.org/10.31544/jtera.v4.i2.2019.267-276
---

Abstract 443 View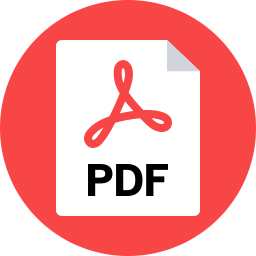 PDF viewed = 231 View
---
Refbacks
There are currently no refbacks.
Copyright (c) 2019 JTERA (Jurnal Teknologi Rekayasa)
This work is licensed under a
Creative Commons Attribution-NonCommercial-ShareAlike 4.0 International License
.
Copyright @2016-2021 JTERA (Jurnal Teknologi Rekayasa) p-ISSN 2548-737X e-ISSN 2548-8678.
This work is licensed under a Creative Commons Attribution-NonCommercial-ShareAlike 4.0 International License.
JTERA Editorial Office:
Politeknik Sukabumi
Jl. Babakan Sirna 25, Sukabumi 43132, West Java, Indonesia
Phone/Fax: +62 266215417
Whatsapp: +62 81809214709
Website: https://jtera.polteksmi.ac.id
E-mail: jtera@polteksmi.ac.id