Perilaku Guru dan Pegawai Sekolah Terhadap Penerapan Program Zero Waste di Sekolah: Studi Kasus SMK Maitreyawira Batam
Abstract
Zero waste (nol sampah) merupakan suatu konsep pengurangan produksi sampah. Konsep zero waste ini salah satunya dengan menerapkan prinsip 3 R (Reduce, Reuse, Recycle). Penerapan program zero waste dapat memberikan kontribusi dalam pemeliharaan lingkungan, yaitu dengan cara meminimalisir bahkan menghilangkan pembuangan sampah ke alam semesta dengan cara pengolahan kembali. Indonesia sendiri sudah mulai memperkenalkan konsep zero waste ini ke masyarakat, salah satunya melalui sekolah-sekolah. Penelitian ini bertujuan untuk mengetahui hubungan antara sikap dari guru dan pegawai sekolah terhadap penerapan program zero waste di sekolah. Pengumpulan data dilakukan melalui observasi, wawancara dan penyebaran kuisioner. Data-data yang terkumpul dianalisa menggunakan metode chi-square. Ada lima variabel independen, yaitu pengetahuan, sikap menerima, sikap merespon, sikap menghargai dan sikap bertanggungjawab, sedangkan variabel dependen adalah tindakan. Hasil penelitian menunjukkan bahwa hanya satu variabel yang memiliki hubungan yang signifikan terhadap penerapan zero waste di sekolah, yaitu sikap menerima.
http://dx.doi.org/10.31544/jtera.v2.i1.2017.39-46
Keywords
zero waste; sikap; sekolah
Full Text: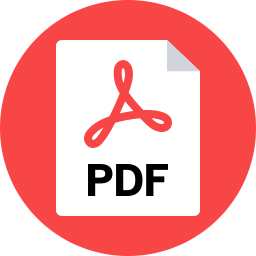 PDF
References
Komari, A. S., Sikap Ibu Rumah Tangga Terhadap Penerapan Program Zero waste Lifestyle di Kelurahan Sukaluyu Kota Bandung (Studi Deskriptif Terhadap Anggota Yayasan Pengembangan Biosains dan Bioteknologi Bandung dengan Latar Belakang Status Sosial Ekonomi Berbeda), Fakultas Ilmu Pendidikan Universitas Pendidikan Indonesia, 2014
Notoadmojo, S., Pengantar Pendidikan Kesehatan dan Ilmu Perilaku, Rineka Cipta, Jakarta, 2003
Schwarz, S. F., Cities In Transition Towards Zero waste: A Case Study Of Aalborg Municipality, Master Theses Faculty of Engineering and Science Department of Development and Planning, Aalborg University, 2014
Alsheyab, M. dan Kusch, S., "Decoupling Resources Use from Economic Growth Chances and Challenges of Recycling Electronic Communication Devices", Journal of Economy, Business and Financing, Vol. 1 No. 1, pp. 1615-1619, 2013
Saraswati, E., Model Pengembangan Kelembagaan Pengelolaan Persampahan Kota Berbasis Partisipasi Masyarakat (Studi Kasus Kota Bandung), Sekolah Pasca Sarjana Institut Pertanian Bogor, 2007
Badan Perencanaan Pembangunan Nasional (Bappenas), Lampiran Peraturan Presiden Republik Indonesia Nomor 29 tahun 2011 Tentang Rencana Kerja Pemerintah Tahun 2012 Buku III: Pembangunan Berdimensi Kewilayahan, Kementerian Perencanaan Pembangunan Nasional, 2012
Sharholy, M., Ahmad, K., Vaishya, R.C., dan Gupto, R.D., "Municipal Solid Waste Characteristics and Management in Allahabad, India", Journal of Waste Management, Vol. 27 No. 4, pp. 490-496, 2007
Adlina, A., Identifikasi Pengaruh Faktor-Faktor Sosioekonomi dan Kependudukan Terhadap Timbulan Sampah di Jawa Barat, Tesis Program Magister FTSL ITB, 2013
Zaman, A. U. dan S. Lehmann., "Challenges and Opportunities in Transforming a City Into a Zero Waste City", Challenges, Vol. 2, pp. 73-93, 2011
Allen, C., Gokaldas, V., Larracas, A., Minot, L.A., Morin, M., Tangri, N., Tyler, B. dan Walker, B., On The Road to Zero waste Success es and Less ons from around the World, GAIA Press, 2012
Zaman, A. U., "Roadmap Towards Zero Waste Cities", International Journal of Waste Resources, Vol. 4 No. 2, pp. 100-106, 2014
Rajendran, K., Bjork, H. dan Taherzadeh, M. J., Borås, "A Zero Waste City in Sweden", Journal of Development Management, Vol. 1 No. 1, pp. 3-8, 2013
Schumpert, Kary, Dietz dan Cyndra., "Zero Waste: A Realistic Sustainability Program for Schools", School Business Affairs, Vol. 78 No. 2, pp. 14-17, 2012
Griffiths, M., Richards, M. dan Winters, B., How to reduce, reuse and recycle waste in schools. http://www.sustainability.vic.gov.au/services-and-advice/schools/resources/waste-module-resources, 2007
Nurhadyana, I., Faktor-Faktor yang Berhubungan dengan Perilaku Membuang Sampah pada Siswa Sekolah Dasar Negeri (SDN) di Kecamatan Bantar Gebang, Tahun 2012, FKM UI, 2012
Mackenzie, A. C., "Australian Waste Wise Schools Program: Its Past, Present, and Future", The Journal Of Environmental Education, Vol. 41 No. 3, pp. 165–178, 2010
Kolbe, K. D., "Knowledge, Attitudes and Behaviour Regarding Waste Management in a Grammar and a Comprehensive School in England-Results from a School Questionnaire", Journal of Teacher Education for Sustainability, Vol. 17 No. 1, pp. 58-71, 2015
DOI:
http://dx.doi.org/10.31544/jtera.v2.i1.2017.39-46
---

Abstract 807 View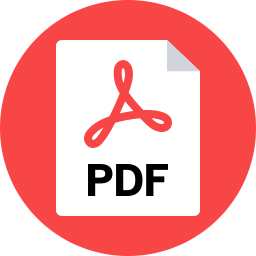 PDF viewed = 380 View
---
Refbacks
There are currently no refbacks.
Copyright (c) 2017 JTERA - Jurnal Teknologi Rekayasa
This work is licensed under a
Creative Commons Attribution-NonCommercial-ShareAlike 4.0 International License
.
Copyright @2016-2021 JTERA (Jurnal Teknologi Rekayasa) p-ISSN 2548-737X e-ISSN 2548-8678.
This work is licensed under a Creative Commons Attribution-NonCommercial-ShareAlike 4.0 International License.
JTERA Editorial Office:
Politeknik Sukabumi
Jl. Babakan Sirna 25, Sukabumi 43132, West Java, Indonesia
Phone/Fax: +62 266215417
Whatsapp: +62 81809214709
Website: https://jtera.polteksmi.ac.id
E-mail: jtera@polteksmi.ac.id