Uji Terap Instrumen Tekstur Daging Menggunakan Metode Gray Level Co-occurance Matrix
Abstract
Masalah yang dihadapi dalam makalah ini adalah proses pemeriksaan daging secara cepat dalam menentukan kesesuaian daging dengan dokumen yang menyertainya. Selain itu, pada umumnya kondisi uji terap dilaksanakan dengan kondisi lingkungan pencahayaan yang beragam dan memerlukan ukuran peralatan yang portable. Pada penelitian ini, proses uji terap instrumen ukur untuk menganalisis tekstur daging dilakukan menggunakan metode gray-level co-occurrence matrix (GLCM). Realisasi penangkapan citra dilakukan dengan menggunakan zooming camera yang dapat diatur tingkat pembesarannnya dan dilengkapi dengan sebuah single board controller yang berfungsi untuk menjalankan algoritma analisis tekstur dan proses pengelompokan objek daging. Metode GLCMs digunakan sebagai penciri identifikasi dari sebuah daging untuk digunakan sebagai identitas dari objek dalam suatu database. Metode GLCMs kemudian dilengkapi dengan metode K-mean yang berfungsi untuk membuat kategori objek daging yang diukur, dalam hal ini objek daging target dan non-target. Proses identifikasi dengan perangkat elektronik diperlukan agar dapat diperoleh kecepatan identifikasi untuk uji terap lapangan. Hasil uji terap dengan menggunakan dua metode algoritma dalam proses uji ini mampu menghasilkan identifikasi yang intensitasnya bervariasi antara 0,002704 satuan skala ukur sampai dengan 0,042086 satuan skala ukur.
http://dx.doi.org/10.31544/jtera.v6.i1.2021.131-138
Keywords
GLCMs, K-mean, identifikasi citra
Full Text: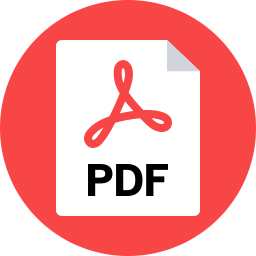 PDF
References
R. Palme, "Non-invasive measurement of glucocorticoids: Advances and problems," Physiol. Behav., vol. 199, pp. 229–243, 2019.
Y. Monno, H. Teranaka, K. Yoshizaki, M. Tanaka, and M. Okutomi, "Single-Sensor RGB-NIR Imaging: High-Quality System Design and Prototype Implementation," IEEE Sens. J., vol. 19, no. 2, pp. 497–507, 2019.
G. Lin, Y. Tang, X. Zou, J. Xiong, and J. Li, "Guava detection and pose estimation using a low-cost RGB-D sensor in the field," Sensors (Switzerland), vol. 19, no. 2, pp. 1–15, 2019.
F. Mueller, D. Mehta, O. Sotnychenko, S. Sridhar, D. Casas, and C. Theobalt, "Real-Time Hand Tracking Under Occlusion from an Egocentric RGB-D Sensor," Proc. - 2017 IEEE Int. Conf. Comput. Vis. Work. ICCVW 2017, vol. 2018-Janua, pp. 1284–1293, 2017.
Y. Fu, Q. Yan, L. Yang, J. Liao, and C. Xiao, "Texture Mapping for 3D Reconstruction with RGB-D Sensor," Proc. IEEE Comput. Soc. Conf. Comput. Vis. Pattern Recognit., pp. 4645–4653, 2018.
D. Maturana and S. Scherer, "VoxNet: A 3D Convolutional Neural Network for real-time object recognition," IEEE Int. Conf. Intell. Robot. Syst., vol. 2015-Decem, pp. 922–928, 2015.
N. Nugraha, S. Madenda, D. Indarti, R. Dewi Agushinta, and Ernastuti, "Analysis and Recognition of Curve Type as the Basis of Object Recognition in Image," J. Phys. Conf. Ser., vol. 725, no. 1, 2016.
Nazariana, S. Sinurat, and H. Hutabarat, "Analisa Tekstur Citra Biji Kemiri Menggunakan Metode Filter Gabor," Inf. dan Teknol. Ilm., vol. 13, pp. 50–54, 2018.
S. N. Njuguna, S. Ondimu, and G. M. Kenji, "Classification of drying methods for macadamia nuts based on the glcm texture parameters Statistical Texture Parameters Extraction from," pp. 19–24, 2020.
J. Li, H. Zhou, Z. Wang, and Q. Jia, "Multi-scale detection of stored-grain insects for intelligent monitoring," Comput. Electron. Agric., vol. 168, no. November, p. 105114, 2020.
G. Kuricheti and P. Supriya, "Computer Vision Based Turmeric Leaf Disease Detection and Classification," 2019 3rd Int. Conf. Trends Electron. Informatics, no. Icoei, pp. 545–549, 2019.
S. Marino and A. Alvino, "Proximal sensing and vegetation indices for site- specific evaluation on an irrigated crop tomato," vol. 7254, 2017.
M. Kan, S. Shan, Y. Su, D. Xu, and X. Chen, "Adaptive discriminant learning for face recognition," Pattern Recognit., vol. 46, no. 9, pp. 2497–2509, 2013.
J. S. Wang and X. D. Ren, "GLCM based extraction of flame image texture features and KPCA-GLVQ recognition method for rotary kiln combustion working conditions," Int. J. Autom. Comput., vol. 11, no. 1, pp. 72–77, 2014.
M. Kuffer, K. Pfeffer, R. Sliuzas, and I. Baud, "Extraction of Slum Areas From VHR Imagery Using GLCM Variance," IEEE J. Sel. Top. Appl. Earth Obs. Remote Sens., vol. 9, no. 5, pp. 1830–1840, 2016.
J. Mridula, K. Kumar, and D. Patra, "Combining GLCM features and Markov random field model for colour textured image segmentation," 2011 Int. Conf. Devices Commun. ICDeCom 2011 - Proc., 2011.
DOI:
http://dx.doi.org/10.31544/jtera.v6.i1.2021.131-138
---

Abstract 166 View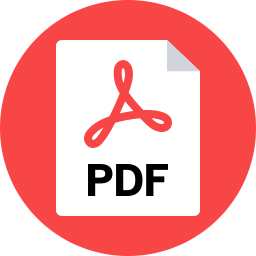 PDF viewed = 73 View
---
Refbacks
There are currently no refbacks.
Copyright (c) 2021 JTERA (Jurnal Teknologi Rekayasa)
This work is licensed under a
Creative Commons Attribution-NonCommercial-ShareAlike 4.0 International License
.
Copyright @2016-2021 JTERA (Jurnal Teknologi Rekayasa) p-ISSN 2548-737X e-ISSN 2548-8678.
This work is licensed under a Creative Commons Attribution-NonCommercial-ShareAlike 4.0 International License.
JTERA Editorial Office:
Politeknik Sukabumi
Jl. Babakan Sirna 25, Sukabumi 43132, West Java, Indonesia
Phone/Fax: +62 266215417
Whatsapp: +62 81809214709
Website: https://jtera.polteksmi.ac.id
E-mail: jtera@polteksmi.ac.id