Pengaruh Perlakuan Alkali dan Orientasi Serat Buah Patola Terhadap Sifat Impak Komposit Poliester
Abstract
Komposit polimer berpenguat serat alam menjadi tren bagi peneliti dalam beberapa dekade terakhir karena memberikan banyak keuntungan dan sangat ramah lingkungan. Penelitian ini bertujuan untuk mengetahui pengaruh perlakuan alkali dan orientasi serat terhadap sifat impak komposite poliester berpenguat serat buah patola (luffa cylindrical). Bahan yang digunakan adalah serat buah patola dan matrik poliester. Sebelum serat digunakan sebagai penguat pada penelitian ini, terlebih dahulu serat diberi perlakuan alkali dengan cara direndam dalam larutan alkali dengan konsentrasi larutan sebesar 5%, 10%, dan 15% selama 1 jam. Orientasi serat yang digunakan adalah [0/45/0] dan [45/0/45]. Selanjutnya komposit dicetak dengan metode  hand ly up diikuti penekanan selama 24 jam. Komposisi campuran serat dan matrik didasarkan pada aturan Rule of Mixture (RoM), dengan fraksi berat serat sebesar 16,8%. Spesimen uji dibuat sesuai standar ASTM D256 dan diuji dengan alat uji impak Charpy. Hasil pengujian impak menunjukkan bahwa kekuatan impak tertinggi diperoleh pada komposit yang diperkuat oleh serat dengan perlakuan NaOH 10% dan orientasi serat [0/45/0] yaitu 0,0068J/mm2, sedangkam kekuatan impak terendah diperoleh pada spesimen dengan konsentrasi larutan 5% dan orietasi serat [45/0/45] yaitu 0,0037 J/mm2.
http://dx.doi.org/10.31544/jtera.v6.i1.2021.101-108
Keywords
komposit; orientasi serat; alkali; kekuatan impak; patola
Full Text: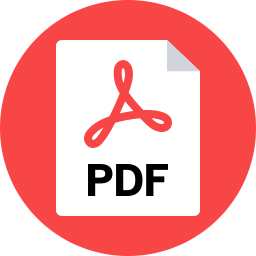 PDF
References
H. S. S. Shekar and M. Ramachandra, "Green Composites: A Review," Mater. Today Proc., vol. 5, no. 1, pp. 2518–2526, 2018.
M. H. Hamidon, M. T. H. Sultan, A. H. Ariffin, and A. U. M. Shah, "Effects of fibre treatment on mechanical properties of kenaf fibre reinforced composites: A review," J. Mater. Res. Technol., vol. 8, no. 3, pp. 3327–3337, 2019.
D. Puglia, M. Monti, C. Santulli, F. Sarasini, I. M. De Rosa, and J. M. Kenny, "Effect of alkali and silane treatments on mechanical and thermal behavior of Phormium tenax fibers," Fibers Polym., vol. 14, no. 3, pp. 423–427, 2013.
A. Kumar Sinha, H. K. Narang, and S. Bhattacharya, "Effect of Alkali Treatment on Surface Morphology of Abaca Fibre," Mater. Today Proc., vol. 4, no. 8, pp. 8993–8996, 2017.
A. Oushabi, S. Sair, F. Oudrhiri Hassani, Y. Abboud, O. Tanane, and A. El Bouari, "The effect of alkali treatment on mechanical, morphological and thermal properties of date palm fibers (DPFs): Study of the interface of DPF–Polyurethane composite," South African J. Chem. Eng., vol. 23, pp. 116–123, 2017.
S. Mortazavian and A. Fatemi, "Effects of fiber orientation and anisotropy on tensile strength and elastic modulus of short fiber reinforced polymer composites," Compos. Part B Eng., vol. 72, pp. 116–129, 2015.
N. Kumar and A. Singh, "Study the effect of fiber orientation on mechanical properties of bidirectional basalt fiber reinforced epoxy composites," Mater. Today Proc., vol. 39, no. xxxx, pp. 1581–1587, 2020.
A. Chow, M. H. Ramage, and D. U. Shah, "Optimising ply orientation in structural laminated bamboo," Constr. Build. Mater., vol. 212, pp. 541–548, 2019.
H. Koruk and G. Genc, "Investigation of the acoustic properties of bio luffa fiber and composite materials," Mater. Lett., vol. 157, pp. 166–168, 2015.
Y. Chen, "Effect of fiber surface treatment on structure, moisture absorption and mechanical properties of luffa sponge fiber bundles," Ind. Crops Prod., vol. 123, no. July, pp. 341–352, 2018.
S. K. Sinha, Composite Analysis for Modulus and Strength in the Longitudinal Direction, 2020.
G. Kalusuraman, I. Siva, Y. Munde, C. P. Selvan, S. A. Kumar, and S. C. Amico, "Dynamic-mechanical properties as a function of luffa fibre content and adhesion in a polyester composite," Polym. Test., vol. 87, no. March, p. 106538, 2020.
N. Mohanta and S. K. Acharya, "Effect of alkali treatment on the flexural properties of a Luffa cylindrica-reinforced epoxy composite," Sci. Eng. Compos. Mater., vol. 25, no. 1, pp. 85–93, 2018.
DOI:
http://dx.doi.org/10.31544/jtera.v6.i1.2021.101-108
---

Abstract 180 View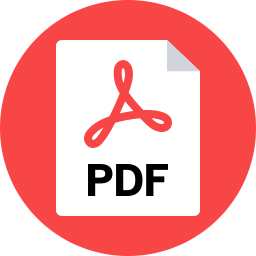 PDF viewed = 94 View
---
Refbacks
There are currently no refbacks.
Copyright (c) 2021 JTERA (Jurnal Teknologi Rekayasa)
This work is licensed under a
Creative Commons Attribution-NonCommercial-ShareAlike 4.0 International License
.
Copyright @2016-2021 JTERA (Jurnal Teknologi Rekayasa) p-ISSN 2548-737X e-ISSN 2548-8678.
This work is licensed under a Creative Commons Attribution-NonCommercial-ShareAlike 4.0 International License.
JTERA Editorial Office:
Politeknik Sukabumi
Jl. Babakan Sirna 25, Sukabumi 43132, West Java, Indonesia
Phone/Fax: +62 266215417
Whatsapp: +62 81809214709
Website: https://jtera.polteksmi.ac.id
E-mail: jtera@polteksmi.ac.id