Sistem Sensor Estimasi Tingkat Kematangan Buah Stroberi Berdasarkan Kecerahan Warna Merah
Abstract
Seleksi tingkat kematangan pada buah stroberi merupakan salah satu upaya untuk meningkatkan kualitasnya. Tingkat kematangan dalam panen merupakan faktor paling penting yang menentukan kualitas buah. Stroberi yang telah matang optimal memiliki banyak kandungan nutrisi. Sensor tingkat kematangan stroberi telah dibuat berdasarkan kecerahan warna merah pada permukaan kulit stroberi. Sistem sensor dirancang dengan menggunakan Light Dependent Resistor (LDR) sebagai sensor intensitas cahaya dan Light Emitting Diode (LED) sebagai sumber cahaya. Penelitian ini bertujuan untuk mengukur tingkat kematangan stroberi dengan menggunakan tiga derajat warna merah, yaitu light-red, fresh-red dan black-red untuk membedakan tingkat kematangan buah stroberi. Nilai tingkat kematangan untuk light-red 671,2, fresh-red 709,05 dan black-red 777,5. Hasil menunjukkan bahwa sensor dapat mendeteksi tingkat kematangan stroberi dengan presisi 93,3%. Dengan demikian, sensor tingkat kematangan stroberi dapat direalisasikan.
http://dx.doi.org/10.31544/jtera.v2.i2.2017.83-90
Keywords
stroberi; tingkat kematangan; light-red; fresh-red; black-red
Full Text: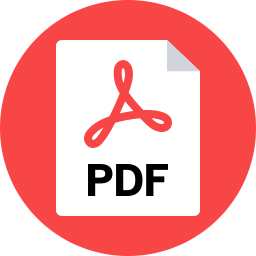 PDF
References
Z. Libin, Y. Qinghua, B. Guanjun, W. Yan, Q. Liyong, G. Feng, and X. Fang, "Overview of research on agricultural robots in China", Int. J. Agric. & Biol. Eng., Vol. 1 No.1, pp. 13-21, 2008.
S. Han, S. Xueyan, Z. Tiezhong, Z. Bin, and X. Liming, "Design optimisation and simulation of structure parameters of an eggplant picking robot", New Zealand Journal of Agricultural Research, vol. 50, pp. 959-964, 2007.
X. Liming, and Z. Yanchao. "Automated strawberry grading system based on image processing". Computers and Electronics in Agriculture, vol. 71, pp. S32–S39, April 2010.
J. G. Tallada, M. Nagata and T. Kobayashi, "Non-Destructive Estimation of Firmness of Strawberries (Fragaria × ananassa Duch.) Using NIR Hyperspectral Imaging", Environ. Control Biol., vol. 44 (4), pp. 245-255, 2006.
P. V. Devi and K. Vijayarekha, "Machine vision applications to locate fruits, detect defects and remove noise: a review", Rasayan J. Chem., vol. 7 no.1, pp. 104-113, 2014.
A. A. Kader, "Fruit maturity, ripening, and quality relationships", Acta Hort. 485, pp. 203-208, 1999.
M. Baietto, and A. D. Wilson, "Electronic-Nose Applications for Fruit Identification, Ripeness and Quality Grading", Sensors vol. 15, pp. 899-931, 2015.
Sylvia Travers, "Dry matter and fruit quality: manipulation in the field and evaluation with NIR spectroscopy", PhD Thesis, Department of Food Fcience, AU Aarslev, Denmark, 2013.
E. J. Sacks and D. V. Shaw, "Optimum Allocation of Objective Color Measurements for Evaluating Fresh Strawberries", J. Amer. Soc. Hort. Sci. vol. 119(2), pp. 330-334, 1994.
X. Liming and Z. Tiezhong, "Influence of light intensity on extracted colour feature values of different maturity in strawberry", New Zealand Journal of Agricultural Research, vol. 50:5, pp. 559-565, 2007.
X. Liming, Z. Yanchao. "Strawberry maturity neural network detecting system based on genetic algorithm", IFIP International Federation for Information Processing, vol. 294, pp. 1201-1208, 2009.
L. S. Magwaza, and U. L. Opara, "Analytical methods for determination of sugars and sweetness of horticultural products-A review", Scientia Horticulturae vol. 184, pp. 179-192, 2015.
DOI:
http://dx.doi.org/10.31544/jtera.v2.i2.2017.83-90
---

Abstract 383 View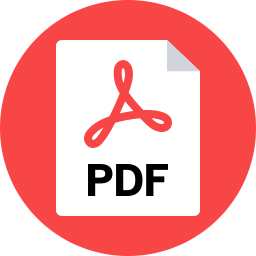 PDF viewed = 599 View
---
Refbacks
There are currently no refbacks.