Penerapan Generalized Regression Neural Networks untuk Memprediksi Produksi Padi Terhadap Perubahan Iklim
Abstract
Padi sebagai bahan makanan pokok utama bagi masyarakat Indonesia merupakan tanaman pangan yang rentan terhadap perubahan iklim. Pendataan dan perhitungan ramalan hasil produksi padi sangat diperlukan untuk mendukung kebijakan yang berkaitan dengan ketahanan pangan. Penelitian ini bertujuan untuk melakukan peramalan terhadap produksi padi di Kabupaten Barito Kuala sebagai kabupaten penghasil padi terbesar di Kalimantan Selatan dengan menggunakan data iklim sebagai input. Data iklim yang digunakan berasal dari Stasiun Meteorologi Syamsudin Noor, sedangkan sebagai data output adalah data produksi padi dari Badan Pusat Statistika (BPS) Provinsi Kalimantan Selatan. Metode yang digunakan untuk melakukan peramalan produksi padi adalah Generalized Regression Neural Networks (GRNN). Dari hasil pengujian didapatkan nilai Root Mean Square Error (RMSE) sebesar 0,296 dengan menggunakan parameter smoothness bernilai 1.
http://dx.doi.org/10.31544/jtera.v2.i2.2017.117-124
Keywords
;padi, iklim; Barito Kuala; GRNN; RMSE
Full Text: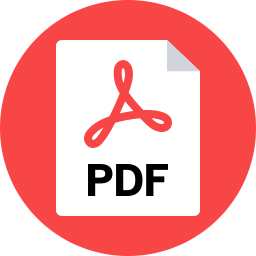 PDF
References
Ristekdikti, "Rencana induk riset nasional 2015-2040," Kemenristekdikti Republik Indonesia. Jakarta, vol. 2045, p. 58, 2016.
Universitas Lambung Mangkurat, "Rencana Induk Penelitian Universitas Lambung Mangkurat," 2011.
R. Asnawi, "Perubahan Iklim dan Kedaulatan Pangan di Indonesia. Tinjauan Produksi dan Kemiskinan," Sosio Inf., vol. 1, no. 3, pp. 293–309, 2015.
BPS, "Produksi Tanaman Pangan. Angka Ramalan II tahun 2015," p. 68, 2015.
Supriyanto, Sudjono, and D. Rakhmawati, "Prediksi Luas Panen dan Produksi Padi di Kabupaten Banyumas Menggunakan Metode Adaptive Neuro-Fuzzy Inference System (ANFIS)," J. Probisnis, vol. 5, no. 2, pp. 20–29, 2012.
A. N. Arifin, H. Halide, and N. Hasanah, "Prediksi Probabilitas Produktivitas Tanaman Pangan di Kota Makassar Berbasis Iklim," Universitas Hasanuddin, 2013.
L. Aiken, S. West, and S. Pitts, Multiple linear regression. 2003.
B. Warsito, T. Tarno, and A. Sugiharto, "Prediksi Curah Hujan Sebagai Dasar Perencanaan Pola Tanam Padi Dan Palawija Menggunakan Model General Regression Neural Network," J. LITBANG Provinsi, 2009.
D. F. Specht, "A general regression neural network," Neural Networks, IEEE Trans., vol. 2, no. 6, pp. 568–576, 1991.
P. Purwono and H. Purnamawati, "Budidaya 8 jenis tanaman pangan unggul," Penebar Swadaya. Jakarta, 2007.
N. Khodijah, "Hubungan Antara Perubahan Iklim Dan Produksi Tanaman Padi Di Lahan Rawa Sumatera Selatan," Enviagro, J. Pertan. dan Lingkung., vol. 8, no. 2, pp. 83–91, 2015.
B. Guoqiang Zhang and M. Y. H. Eddy Patuwo, "Forecasting with Artificial Neural Networkss: The state of the art," Int. J. Forecast., vol. 14, pp. 35–62, 1998.
L. Adnyani and S. Subanar, "General Regression Neural Network (GRNN) pada Peramalan Kurs Dolar dan Indeks Harga Saham Gabungan (IHSG)," Fakt. Exacta, 2015.
S. A. Hannan, R. R. Manza, and R. J. Ramteke, "Generalized Regression Neural Networks and Radial Basis Function for Heart Disease Diagnosis," Int. J. Comput. Appl., vol. 7, no. 13, pp. 975–8887, 2010.
DOI:
http://dx.doi.org/10.31544/jtera.v2.i2.2017.117-124
---

Abstract 278 View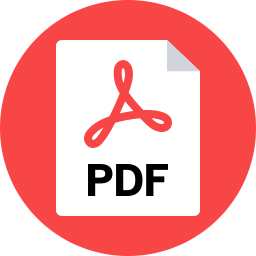 PDF viewed = 165 View
---
Refbacks
There are currently no refbacks.