Analisa Kesuksesan Sistem Informasi Akademik Menggunakan Model Terintegrasi
Abstract
Evaluasi sistem informasi diperlukan untuk mengetahui kesuksesan sistem yang diterapkan, termasuk pada sistem informasi akademik di Universitas Muhammadiyah Sukabumi. Penelitian ini menggabungkan model penerimaan teknologi informasi dan model kesuksesan sistem informasi yaitu UTAUT (Unified Theory of Acceptance Technology), D&M IS Success Model, dan HOT-Fit (Human Organization and Technology Fit) untuk menganalisa kesuksesan sistem informasi. Penggabungan model dipilih untuk meneliti pengaruh konstruk ke niat keperilakuan (behavioral intention) dan menghubungkan penggunaan dengan dampaknya. Disamping itu, ditambahkan pula variabel moderator yaitu gender untuk mengetahui hubungan faktor individu (human context) dengan niat keperilakuan. Model persamaan yang digunakan dalam penelitian ini adalah Structural Equation Model (SEM) menggunakan SPSS AMOS v.22. Variabel yang digunakan dalam model terintegrasi ini antara lain faktor manusia, faktor teknologi, faktor organisasi, niat keperilakuan, kepuasan pengguna, dan manfaat-manfaat bersih. Pengujian yang dilakukan meliputi pengujian reliabilitas, CFA, teknik Kolmogrov-Smirnov Goodness of Fit Test, hingga pengujian keseluruhan model.
http://dx.doi.org/10.31544/jtera.v2.i2.2017.105-116
Keywords
UTAUT; D&M IS Success Model; HOT-Fit; SEM
Full Text: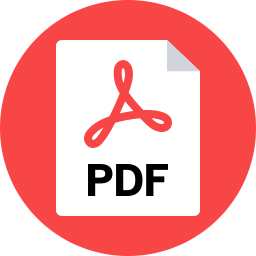 PDF
References
Ramasya, I Putu. Evaluation Model of Success and Acceptance of E-Learning. Journal of Theoretical and Applied Information Technology, hal 462-469, Vol. 82, No. 3, ISSN 1992-8645, 2015.
Yusof, M.M., Paul R. J., Stergioulas L. K. Towards a Framework for Health Information System Evaluation. Proceeding of the 39th Hawaii International Conference on System Sciences, UK, 2006.
ANDIKA, Erick; DJAJASUKMA, Djajasukma; HERYANTO, Herry. Analisis Manfaat Penerapan Sistem Informasi Ujian Online: Studi Kasus SMK Pasim Plus. JTERA - Jurnal Teknologi Rekayasa, [S.l.], v. 2, n. 1, p. 47-54, july 2017. ISSN 2548-8678
Venkatesh, M. G. Morris, G. B. Davis and F. D. Davis, User Acceptance of Information Technology: Toward A Unified View, MIS Quarterly, pp. 425-478, 2003.
Jogiyanto, Hartono. 2007. Sistem Informasi Keperilakuan. Yogyakarta: Andi
Jogiyanto, Hartono. 2007. Model Kesuksesan Sistem Informasi. Yogyakarta: Andi
Bendi, R. Kristoforus Jawa dan Sri Andayani, 2013. Analisis Perilaku Penggunaan Sistem Informasi Menggunakan Model UTAUT. Seminar Nasional Teknologi Informasi dan Komunikasi Terapan, hal 277-282. ISBN : 979-26-0266-2.
DeLone, W. H and E. R. McLean. The DeLone and McLean Model of Information Systems Success: A Ten-Year Update. Journal of Management Information Systems, 2003.
Suhari, Yohanes, Dwi Agus, Arif Janato. Pengaruh Kualitas Informasi daan Kualitas Sistem pada Perilaku Niat menggunakan Toko Online. Jurnal IC Tech, Vol. 11 No. 1, 2016.
Pamugar, Haris, Wing Wahyu Winarno, Warsun Najib. Model Evaluasi Kesuksesan dan Penerimaan Sistem E-Learning pada Lembaga Diklat Pemerintah. Scientific Journal of Informatics, pp. 13-28, Vol. 1 No. 1 ISSN 2407-7658, 2014.
Mohamadali N.A.K.S and Jonathan M. Garibaldi. Understanding and Addressing the 'fit' between User, Technology and Organization in Evaluating User Acceptance of Healthcare Technology. International Conference on Health Informatics, pp. 119-124, 2012.
Kodarisman, Raden dan Eko Nugroho. Evaluasi Penerapan Sistem Informasi Manajemen Kepegawaian (SIMPEG) di Pemerintah Kota Bogor. JNTETI, hal 24-32, Vol. 2, No. 2. ISSN 2301-4156, 2013.
Widowati, Endah dan Didi. Achjari. 2004. Pengukuran Konsep Efektivitas Sistem Informasi Penelitian Pendahuluan. Seminar Nasional Aplikasi Teknologi Informasi. Yogyakarta .
Andiono. 2008. Evaluasi Implementasi Sistem Informasi Manajemen Kepegawaian (Simpeg) di Badan Kepegawaian Daerah Kabupaten Banyumas, UGM, Yogyakarta.
Yuliasari, Erna, Wing Wahyu Winarno dan Bimo Sunarfri Hartono. Analisis Faktor Determinan Pengguna Sistem E-Government dan Implikasinya terhadap Pengguna. Seminar Nasional Teknologi Informasi dan Multimedia. Yogyakarta. 2014.
James Y.L, Thong Viswanath Venkatesh,Xin Xu,Se-Joon Hong, and Kar Yan Tan. Concumer Acceptance of Personal Information and Communication Technology Services. IEEE Transactions on Engineering Management, Vol.58, No.4, 2011.
DOI:
http://dx.doi.org/10.31544/jtera.v2.i2.2017.105-116
---

Abstract 463 View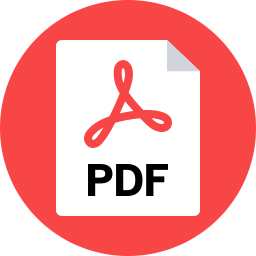 PDF viewed = 221 View
---
Refbacks
There are currently no refbacks.