Perancangan dan Realisasi Anemometer Digital untuk Aplikasi Sistem Peringatan Dini
Abstract
Makalah ini menyajikan perancangan dan realisasi pendeteksi kecepatan angin digital yang dikenal dengan Anemometer untuk sistem peringatan dini di rumah. Perangkat keras dirancang menggunakan mikrokontroler sebagai perangkat utama yang berfungsi untuk menghitung kecepatan angin. Perangkat ini menggunakan sensor rotary encoder yang berfungsi mengukur kecepatan angin. Perangkat antarmuka yang digunakan yaitu dot matrix, indikator LED, dan buzzer. Hasil pengujian menggunakan kipas angin menunjukkan Anemometer digital yang dirancang mampu mendeteksi kecepatan angin dengan baik dan memiliki kesalahan relatif sebesar 1,18% pada jarak 10 cm, 1,41% pada jarak 30 cm, 1,55% pada jarak 50 cm, dan 2,44% pada jarak 70 cm jika dibandingkan dengan Anemometer komersial. Hasil pengujian angin alami menunjukkan alat ini juga mampu mendeteksi kecepatan angin dengan rata-rata kesalahan relatif sebesar 21,21% dan 18,80% dibandingkan Anemometer BMKG pada dua hari berbeda. Nilai kesalahan relatif ini lebih besar jika dibandingkan dengan pengujian menggunakan angin buatan. Hal ini terjadi karena kondisi perubahan arah angin alami yang tiba-tiba tidak dapat terdeteksi alat ini. Namun demikian, perangkat ini berguna untuk peralatan rumah sebagai sistem peringatan dini.
http://dx.doi.org/10.31544/jtera.v2.i2.2017.91-96
Keywords
Anemometer; mikrokontroler; sistem peringatan dini; kecepatan angin
Full Text: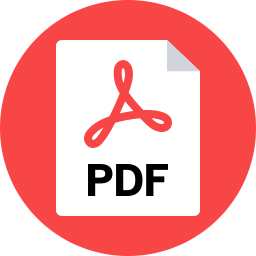 PDF
References
Kent E.C., P.K. Taylor, "Choice of a Beaufort Scale", Journal of Atmospheric and Oceanic Technology, Vol. 14 No. 2, 1997
Dewi W., dkk, "Rancang Bangun Alat Ukur Kecepatan Angin Berbasis Arduino Uno ATMega 328P", Jurnal Inovasi Fisika Indonesia, Vol. 04 No. 03, hal. 150-156, 2015
Aswir P., Andi M., "Perancangan Anemometer Berbasis Internet", Jurnal Teknik Elektro ITP, Vol. 3 No. 1, Januari 2014
Ari W., "Rancang Bangun Sistem Monitoring Kecepatan dan Arah Angin Berbasis Mikrokontroler AT89S51 Melalui Layanan SMS", Tugas Akhir Diploma Universitas Diponegoro, 2008
Oktavian D., "Rancang Bangun Alat Monitoring Kecepatan Angin Dengan Koneksi Wireless Menggunakan Arduino Uno", E-Jurnal Teknik Elektro dan Komputer Vol. 5 No. 4, 2016
Alvon M., "Purwarupa Sistem Peringatan Dini Bencana Alam Angin Puting Beliung Berdasarkan Kecepatan Angin Berbasis Jaringan Kabel", Tugas Akhir Diploma Universitas Gadjah Mada, 2014
DOI:
http://dx.doi.org/10.31544/jtera.v2.i2.2017.91-96
---

Abstract 426 View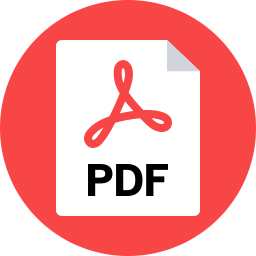 PDF viewed = 253 View
---
Refbacks
There are currently no refbacks.