Fabrikasi Transformator Step-up 1-kV Fasa Tunggal untuk Generator Pemicu Transduser Ultrasonik
Abstract
Generator pulsa tegangan tinggi diperlukan untuk memicu transduser ultrasonik dalam proses pembangkitan gelombang ultrasonik. Salah satu komponen sumber daya generator pulsa ini adalah tegangan tinggi searah (DC) orde 1 kV. Makalah ini melaporkan desain dan fabrikasi tegangan tinggi DC melalui transformator step-up inti besi fasa tunggal 0,5 mA dengan tegangan punak-puncak sinusoida sekunder hingga 1 kV 50 Hz. Masukan primer adalah jala-jala 220 VAC dengan variasi tegangan AC terminal sekunder 100, 200, 400, 600, 800 dan 1000 V. Sebuah dioda jembatan penyearah digunakan untuk penyearahan penuh tegangan AC sekunder menjadi DC. Kinerja transformator meliputi rasio dan linearitas penguatan tegangan, tanggapan frekuensi, dan analisis pembebanan. Hasil pengujian menunjukkan amplitudo tegangan sekunder meningkat linear seiring kenaikan tegangan sekunder dengan tegangan sekunder maksimum adalah 1220 V untuk masukan primer 220 VAC. Hasil penyearahan menunjukkan penyearahan penuh dengan ripple kurang dari 1%. Berdasarkan hasil seluruh pengujian, transformator dapat mencatu tegangan tinggi yang diperlukan hingga ~1 kV dengan daya maksimum sekitar 400 Watt memenuhi kriteria untuk mencatu generator pulsa tegangan tinggi.
http://dx.doi.org/10.31544/jtera.v3.i1.2018.11-16
Keywords
tegangan tinggi; transformator; arus searah; step-up
Full Text: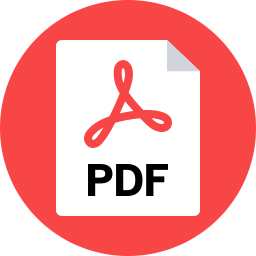 PDF
References
D. Campbell, J. Harper, V. Natham, F. Xiao, R. Sundararajan, "A Compact High Voltage Nanosecond Pulse Generator", in Proc. ESA Annual Meeting on Electrostatics, 2008, p. 112.
Y. Guo, G. Zhu, "Novel Design and Implementation of Ultra-wideband Pulse Generator Based on Avalanche Transistor", in proc. PIERS Proceedings, 2014, p. 3438.
A. Camarda, A. Romani, M. Tartagni, "Piezoelectric Transformers for Ultra-low Voltage Energy Harvesting Applications", Procedia Engineering vol. 87, pp. 1521 – 1524, 2014.
R.K. Barik, S.S. Karthikeyan, "A novel quad-band impedance transformer with ultra-high transforming Ratio", International Journal of Electronics and Communications (AEÜ) vol. 78 pp. 157–161, 2017.
V.A. Lavrinovich, A.V. Mytnikov, H. Li, "Advanced technology of transformer winding condition control based on nanosecond probing impulse", Resource-Efficient Technologies vol. 2 pp. 111–117, 2016.
E. Macrelli, A. Romania, N. Wang, S. Roy, M. Hayes, R.P. Paganelli, M. Tartagni, "Design and fabrication of a 29 H bond wire micro-transformer with LTCC magnetic core on silicon for energy harvesting applications", Procedia Engineering vol. 87 pp. 1557 – 1560, 2014.
D. I. Zenkov, S. G. Kozlov, Yu. P. Kuropatkin, V. D. Mironenko, V. I. Nizhegorodtsev, I. N. Romanov, A. A. Tkachuk, E. V. Urlin, and O. A. Shamro, "A ГИН-1200 high-voltage pulse generator", Instruments and Experimental Techniques, 2008, Vol. 51, No. 3, pp. 396–400.
A. Chaney, and R. Sundararajan, "Simple MOSFET-Based High-Voltage Nanosecond Pulse Circuit", IEEE Transactions On Plasma Science, vol. 32, no. 5, pp. 1919-1924, Oct. 2004.
M. Kaczmarek, "Inductive current transformer accuracy of transformation for the PQ measurements", Measurement vol. 101 pp. 53–61, 2017.
M. Kaczmarek, "Development and application of the differential voltage to single-ended voltage converter to determine the composite error of voltage transformers and dividers for transformation of sinusoidal and distorted voltages", Electric Power Systems Research vol. 150 pp. 169–176, 2017.
DOI:
http://dx.doi.org/10.31544/jtera.v3.i1.2018.11-16
---

Abstract 519 View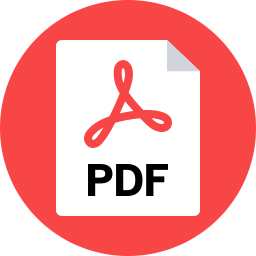 PDF viewed = 204 View
---
Refbacks
There are currently no refbacks.
Copyright (c) 2018 Jurnal Teknologi Rekayasa
This work is licensed under a
Creative Commons Attribution-NonCommercial-ShareAlike 4.0 International License
.
Copyright @2016-2021 JTERA (Jurnal Teknologi Rekayasa) p-ISSN 2548-737X e-ISSN 2548-8678.
This work is licensed under a Creative Commons Attribution-NonCommercial-ShareAlike 4.0 International License.
JTERA Editorial Office:
Politeknik Sukabumi
Jl. Babakan Sirna 25, Sukabumi 43132, West Java, Indonesia
Phone/Fax: +62 266215417
Whatsapp: +62 81809214709
Website: https://jtera.polteksmi.ac.id
E-mail: jtera@polteksmi.ac.id