Perancangan Tangki Stainless Steel untuk Penyimpanan Minyak Kelapa Murni Kapasitas 75 m3
Abstract
Tangki merupakan wadah penyimpanan yang sering dipakai di berbagai industriseperti petrokimia, pengilangan, dan perminyakan. Tangki penyimpanan tidak hanya menjadi tempat penyimpanan untuk produk dan bahan baku tetapi juga menjaga kelancaran ketersediaan produk dan bahan baku. Selain itu, tangki juga dapat menjaga produk atau bahan baku dari kontaminan. Minyak kelapa murni adalah minyak yang dibuat dari bahan baku kelapa segar. Minyak kelapa murni memiliki daya simpan lebih dari 12 bulan sehingga diperlukan tangki penyimpanan yang memadai demi menjaga produk dari kontaminasi. ASTM 304, ASTM 316L, dan S32304 merupakan stainless steel yang digunakan untuk material plat tangki penyimpanan minyak kelapa murni. Stainless steel merupakan baja tahan korosi sehingga diharapkan dapat menjaga kualitas produk minyak kelapa murni. Penelitian ini bertujuan untuk merancang tangki penyimpanan minyak kelapa murni menggunakan stainless steel. Tangki penyimpanan dirancang memiliki kapasitas 75 m3. Tangki dirancang dengan membandingkan antara API 650 dengan BS 2654. Hasil perhitungan didapatkan ketebalan plat shell aktual 6 mm, ketebalan plat dasar aktual 6 mm, ketebalan plat dasar annular aktual 8 mm, dan ketebalan atap aktual 6 mm. Berdasarkan hasil perhitungan, tegangan pada tangki masih memenuhi syarat karena tegangan ijin tangki lebih besar dari tegangan akibat beban statis, tegangan circumferensial, dan tegangan longitudinal. Dengan demikian, desain tangki penyimpanan dapat dikatakan aman.
http://dx.doi.org/10.31544/jtera.v3.i1.2018.39-46
Keywords
API 650; BS 2654; minyak kelapa murni; stainless steel; tangki penyimpanan
Full Text: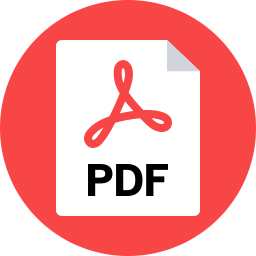 PDF
References
M. Mulyadi and A. F. Alphanoda, "Analisis Kualitas Serbuk Sabut Kelapa sebagai Bahan Pembuatan Papan Partikel", JTERA - Jurnal Teknologi Rekayasa, vol. 1, pp. 15-22, Des. 2016
Wikipedia. (2017) Minyak kelapa on Wikipedia. [Online]. Available: https://id.wikipedia.org/wiki/Minyak_kelapa
Olson, A, "Utilizing High Strength Stainless Steel for Storage Tanks", ACOM – AvestaPolarit Corrosion Management and Application Engineering, vol. 2, pp. 1-10, 2003.
John. A, Matematika Sekolah Dasar dan Menengah Jilid 2, Jakarta: Erlangga Ciracas, 2008
Crane, Flow of Fluids Through Valve, Fittings, and Pipe, Technical paper 410M. New York: Crane Co, 1982.
Sularso, Dasar perencanaan dan pemilihan elemen mesin, Jakarta : PT. Pradnya Paramita, 2000
Chamsudi. A, Diktat-Piping Stress Analysis, Jakarta: Chamsudi Copyright, 2005
Welded Steel Tanks for Oil Storage 12th, API 650 Standard, 2013
Manufacture of vertical steel welded non-refrigerated storage tanks with butt-welded shells for the petroleum industry, British Standard Institute BS 2654, 1989
Wikipedia. (2018) Pressure homepage on Wikipedia. [Online]. Available: https://en.wikipedia.org/wiki/Pressure
Civil structure calculation sheet of 2000 bbls tank capacity, Klaras Pusaka Internasional, Jakarta, Indonesia
Uniform Building Code Volume 2, UBC Standard, 1997
Pemerintah surabaya. (2018) Pemerintah Surabaya website. [Online]. Available: http://www.surabaya.go.id/berita/8227-geografi
DOI:
http://dx.doi.org/10.31544/jtera.v3.i1.2018.39-46
---

Abstract 300 View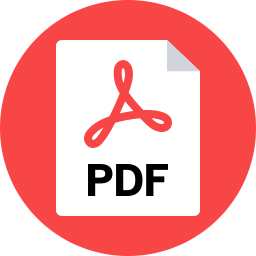 PDF viewed = 174 View
---
Refbacks
There are currently no refbacks.