Sistem Anti Maling Untuk Rumah Tinggal Menggunakan IoT Bluemix
Abstract
Sistem keamanan rumah merupakan implementasi yang harus dilakukan untuk meningkatkan keamanan dari kejadian yang tidak diinginkan. Beberapa implementasi hanya memberikan notifikasi sederhana berupa alarm dan tidak menjadi bukti yang kuat apabila terjadi pencurian. Salah satu solusi yang dilakukan adalah penempatan kamera untuk memantau keamanan rumah secara real time diintegrasikan dengan penyimpanan cloud. Bluemix merupakan salah satu provider untuk aplikasi cloud yang memiliki layanan pengolahan dan penyimpanan data, akses aplikasi mobile, pengawasan serta Internet of Things (IoT). Sistem yang diimplementasikan adalah integrasi Raspberry Pi dengan layanan Bluemix untuk melakukan pengawasan keamanan rumah dan memberikan notifikasi kepada pengguna. Sistem mendeteksi jarak menggunakan sensor HC-SR04 terhadap objek dan apabila jarak melewati acuan, hal tersebut adalah indikasi terjadinya pencurian. Berikutnya sistem akan menyalakan buzzer sebagai keluaran suara dan mengaktifkan kamera untuk mengambil gambar lalu diunggah ke object storage Bluemix. Langkah berikutnya yaitu layanan IBM push notification memberikan notifikasi ke perangkat Android pengguna. Pengujian dilakukan dengan menghalangi pembacaan sensor sehingga terjadi indikasi pencurian. Hasilnya adalah sistem berhasil menyalakan buzzer, mengambil gambar lalu diunggah ke Bluemix, dan notifikasi berhasil masuk pada Android. Notifikasi diterima oleh file browser pada perangkat Android dan dilakukan sinkronisasi dengan object storage untuk melakukan pengunduhan berkas gambar yang telah diunggah sebelumnya.
http://dx.doi.org/10.31544/jtera.v3.i1.2018.55-62
Keywords
Bluemix; Raspberry Pi; object sorage; IBM push notification
Full Text: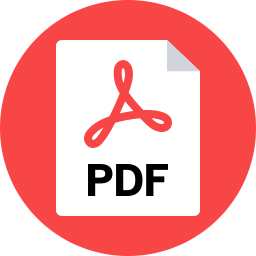 PDF
References
D. Sarddar and R. Bose, "Mobile Cloud Computing Architecture with Easy Resource Sharing," in International Journal of Current Engineering and Technology, Vol. 4, No. 3, 2014.
M. A. E. Mowad, A. Fathy, and A. Hafez, "Smart Home Automated Control System Using Android Application and Microcontroller," in International Journal of Scientific & Engineering Research, Volume 5, Issue 5, 2014.
X. Zhenghua, C. Guolong, H. Li, Q. Song, C. Lei, S. Yaqi, and W. Gang, "The Implementation For The Intelligent Home Control System Based On The Android And Zigbee," in International Journal on Smart Sensing and Intelligent Systems, Vol. 7, No. 3, 2014.
A. Fitri, "Kontroller Alarm Rumah Via SMS Menggunakan Microcontroller AT89S51 Dan Handphone Nokia 6210 Didukung Oleh Basic Compiler," in Jurnal Intra-Tech, Vol. 1, No. 1, 2017.
J. Safitri and Windarto, "Sistem Pemantauan Rumah Anti Maling dan Kebakaran," in Prosiding Seminar Nasional XI Rekayasa Teknologi Industri dan Informasi, 2016.
R. Slamet and E. P. Bambang, "Sistem Pengendalian Keamanan Pintu Rumah Berbasis SMS (Short Message Service) Menggunakan Mikrokontroller Atmega 8535," in IJNS, Vol. 2, No. 4, 2013.
I. G. S. A. Pranata and A. A. N. Gunawan, "Application of Compass and Range Sensors on Eyeglass for Blind People Based on Microcontroller AT89S52," in Advances in Applied Physics, Vol. 3, no. 1, pp. 23-34. 2015.
G. Senthilkumar, K. Gopalakrishnan, and V. S. Kamar, "Embedded Image Capturing System Using Raspberry Pi System," in International Journal of Emerging Trends & Technology in Computer Science, Vol. 3, Issue 2, 2014.
V. Spoorthy, M. Mamatha, and B. S. Kumar, "A Survey on Data Storage and Security in Cloud Computing," in International Journal of Computer Science and Mobile Computing, Vol. 3, Issue. 6, pp. 306-313, 2014.
DOI:
http://dx.doi.org/10.31544/jtera.v3.i1.2018.55-62
---

Abstract 495 View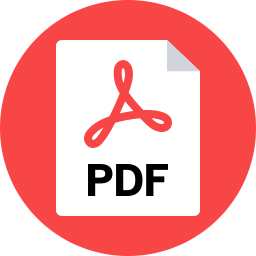 PDF viewed = 185 View
---
Refbacks
There are currently no refbacks.