Aplikasi E-Futsal dengan Metode Mobile-GIS dan GPS Berbasis Android
Abstract
Futsal menjadi salah satu cabang olahraga yang banyak diminati oleh berbagai kalangan usia di hampir seluruh wilayah di Indonesia, salah satunya di Kota Sukabumi. Dengan banyaknya peminat jenis olahraga ini, maka usaha penyewaan lapangan futsal menjadi suatu bisnis yang menjanjikan. Akan tetapi, kurangnya sistem informasi mengenai tempat penyewaan dan pemesanan lapangan futsal menjadi salah satu permasalahan yang mungkin perlu diatasi. Pada penelitian ini, akan dirancang sebuah aplikasi E-Futsal berbasis sistem operasi Android dengan memanfaatkan teknologi mobile Geographical Information System (GIS). Aplikasi ini dirancang menggunakan CodeIgniter 3.1.3 dengan format data JSON yang support dengan sistem operasi Android. Selain itu, aplikasi ini juga dilengkapi teknologi Global Position System (GPS) untuk mempermudah pengguna dalam pencarian tempat penyewaan lapangan futsal. Hasil dari penelitian ini berupa platform aplikasi yang dapat diakses melalui website dan smartphone Android. Dengan adanya aplikasi ini diharapkan dapat membantu para pelaku usaha penyewaan lapangan futsal dan para pengguna olahraga futsal khususnya di wilayah Kota Sukabumi.
http://dx.doi.org/10.31544/jtera.v3.i1.2018.115-128
Keywords
aplikasi; futsal; Android; GIS; GPS
Full Text: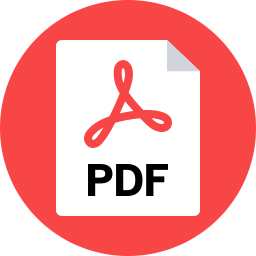 PDF
References
Nugroho, A. A. "Sistem Informasi Pemesanan Penggunaan Lapangan Futsal Berbasis Web (Studi Kasus Di United Futsal Kudus)," Skripsi, Universitas Diponegoro, 2010.
Rusman, B. "Aplikasi Penyewaan dan Promosi Lapangan Futsal Berbasis Web," Skripsi, Universitas Kristen Maranatha, 2013.
Syakur, M. L. "Sistem Informasi Penyewaan Lapangan Futsal Pada Grindulu Futsal Pacitan", Indonesian Journal on Networking and Security (IJNS), vol. 4, no. 3, 2013.
Muharif, P. "Aplikasi Berbasis Web Pengelolaan Sewa Lapangan Futsal dan Layanan Informasi Serta Pemesanan Menggunakan SMS Gateway," Skripsi, UPN Veteran Yogyakarta, 2013.
Rahma, A. N. and Wijaya, D. R. "Aplikasi Penyewaan Lapangan Futsal Berbasis Web dan SMS Gateway," eProceedings of Applied Science, vol. 1, no. 1, 2015.
Habil, M. I. "Pengembangan Sistem Informasi Penyewaan Lapang di Sudirman Futsal," Jurnal Algoritma, vol. 12, no. 1, 2015.
Prastiwa, D. and Setiyaningsih, W. "Aplikasi Reservasi Persewaan Lapangan Futsal pada Champions Futsal Menggunakan GPS dengan Metode Navigasi Waypoint Berbasis Android," Jurnal Mahasiswa Fakultas Sains dan Teknologi, 2015.
Setiyawan, A. "Go Bola: Aplikasi Mobile GIS Lapangan Futsal dan Sepak Bola Menggunakan HTML5 di Wilayah Surabaya," Tugas Akhir, Politeknik Elektronika Negeri Surabaya, 2016.
DOI:
http://dx.doi.org/10.31544/jtera.v3.i1.2018.115-128
---

Abstract 770 View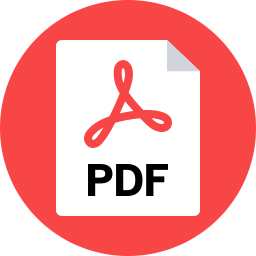 PDF viewed = 254 View
---
Refbacks
There are currently no refbacks.