Desain Awal Pembuatan Glider Autonomous Underwater Vehicle (AUV) Parahyangan
Abstract
Perkembangan teknologi robot bawah air saat ini menjadi banyak perhatian. Salah satu jenis robot bawah air adalah Glider Autonomous Underwater Vehicle (AUV). Robot ini dapat bekerja secara otomatis tanpa operator berdasarkan perubahan daya apung (buoyancy) agar dapat bekerja dalam tiga kondisi, yaitu mengapung, melayang, dan tenggelam.  Penelitian ini merupakan desain awal dan pembuatan Glider AUV Parahyangan berbiaya rendah. Robot yang dirancang terdiri dari sistem elektrik, mekanik, dan program. Robot ini dibuat memiliki satu derajat kebebasan yaitu menggerakan sudut pitch dengan menggunakan dua buah penggerak. Penggerak pertama digunakan untuk mengubah daya apung dengan memasukan air ke dalam tangki robot, sedangkan penggerak kedua digunakan untuk menggeser movable mass sehingga sudut pitch robot ini dapat dikendalikan. Hasil eksperimen menunjukan sistem elektrik, mekanik, dan program dapat bekerja sesuai dengan perancangan. Robot ini diujicobakan juga dengan diberi setpoint sudut pitch sebesar 14° dan hasilnya robot dapat mencapai set point pada detik ke-46. Pada uji coba tersebut, robot mengalami osilasi ketika menuju setpoint yang yang disebabkan oleh getaran motor stepper. Namun demikian, osilasi dapat berkurang saat robot mencapai setpoint.
http://dx.doi.org/10.31544/jtera.v4.i1.2019.29-36
Keywords
Autonomous Underwater Vehicle; Glider; satu derajat kebebasan; robot
Full Text: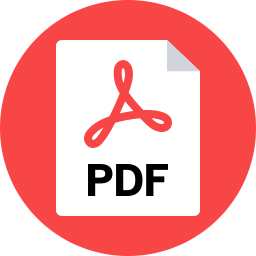 PDF
References
H. Li, Y. Shi, and W. Yan, "Receding horizon formation control of nonholonomic autonomous underwater vehicles," Chinese Control Conf. CCC, pp. 6062–6067, 2016.
J. Kim and W. Baekl, "Way-point tracking for a Hovering AUV by PID controller", in International Conference on Control, Automation and Systems, p. 744, 2015.
V. Upadhyay, "Design and motion control of Autonomous Underwater Vehicle," IEEE Underw. Technol, 2015.
S. S. Patel, K. Kumar, B. A. Botre, and S. A. Akbar, "Design of fuzzy logic based controller with pole placement for the control of yaw dynamics of an Autonomous underwater vehicle," IEEE Int. Conf. Electron. Energy, Environ. Commun. Comput. Control (E3-C3), 2016.
A. L. Kukulya, R. Stokey, R. Littlefield, F. Jaffre, E. M. H. Padilla, and G. Skomal, "3D real-time tracking, following and imaging of white sharks with an Autonomous Underwater Vehicle," MTS/IEEE Ocean. 2015 - Genova Discov. Sustain. Ocean Energy a New World, 2015.
W. Kimball and M. Rock, "Mapping of Translating, Rotating Icebergs With an Autonomous Underwater Vehicle", Journal of Oceanic Engineering, vol. 40, no. 1, 2015.
I. Khalid, "Vertical Motion Simulation and Analysis of USM Underwater Glider", International Conference on Automation, Robotics and Applications, pp. 139, 2011.
T. I. Fossen, Marine Control Systems: Guidance, Navigation and Control of Ships, Rigs and Underwater Vehicles, Norway: Marine Cybernatics, 2002.
T. I. Fossen, Guidance and Control of Ocean Vehicles, Marine Cybernatics,Trondheim, Norway: John Wiley & Sons, 1994.
(2018) Adafruit website. [Online]. Available: https://www.adafruit.com/product/3266
DOI:
http://dx.doi.org/10.31544/jtera.v4.i1.2019.29-36
---

Abstract 299 View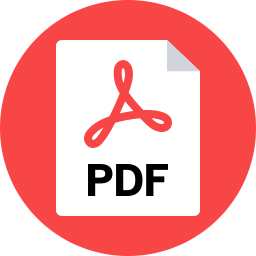 PDF viewed = 73 View
---
Refbacks
There are currently no refbacks.