Kajian Tekno Ekonomi Upgrading Biogas Berbasis POME Dengan Teknologi Water Scrubber
Abstract
Biometana dari POME (palm oil mill effluent) merupakan energi terbarukan yang dapat dimanfaatkan sebagai substitusi gas alam dan LPG. Produksi biometana dapat mencapai 10% dari konsumsi gas bumi saat ini atau setara dengan 20% dari konsumsi LPG bila keseluruhan kapasitas produksi pabrik kelapa sawit dioptimalkan. Salah satu teknologi untuk produksi biometana yang sudah komersial untuk skala industri adalah water scrubber. Penerapan teknologi ini, khususnya di pabrik kelapa sawit Sei Pagar, Riau dengan kapasitas 250 Nm3/jam, belum ekonomis. Makalah ini bertujuan untuk melakukan kajian tekno ekonomi upgrading biogas berbasis POME dengan teknologi water scrubber. Berdasarkan hasil kajian yang dilakukan, biaya investasi upgrading biogas plant mencapai 53,2 miliar rupiah, sedangkan biaya operasi dan perawatannya mencapai 8,3 miliar rupiah. Harga biometana masih lebih mahal dari pada harga gas bumi sebesar 5,62 USD/MMBTU. Pada harga gas di atas 18,5 USD/MMBTU, upgrading biogas plant layak untuk dikembangkan. Kendala yang dihadapi dalam mencapai kelayakan adalah biaya investasi yang mahal serta harga gas bumi yang lebih murah. Berbagai kebijakan seperti transisi energi dan feed in tariff untuk energi terbarukan serta penerapan biaya eksternalitas dan depletion premium untuk energi fosil diharapkan dapat mendorong kelayakan penggunaan biometana berbasis POME di masa mendatang.
http://dx.doi.org/10.31544/jtera.v4.i1.2019.61-68
Keywords
upgrading biogas, POME, analisis ekonomi
Full Text: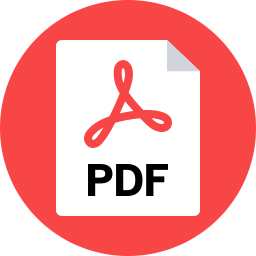 PDF
References
BPS, Statistik Indonesia 2018, Badan Pusat Statistik, 2018.
Ditjen Perkebunan, Statistik Perkebunan Indonesia 2015-2017: Komoditas Kelapa Sawit, Kementerian Pertanian, 2016.
A. S. Rahayu, D. Karsiwulan, H. Yuwono, I. Trisnawati, S. Mulyasari, S. Rahardjo, S. Hokermin, V. Paramita, Konversi POME Menjadi Biogas: Pengembangan Proyek di Indonesia, Winrock International, 2015.
MEMR, Handbook of Energy and Economic Statistics of Indonesia 2017, Jakarta: Ministry of Energy and Mineral Resources, 2017.
BPPT, Outlook Energi Indonesia 2018: Energi Berkelanjutan untuk Transportasi Darat, Jakarta, 2018.
U. Priyanto, Perspektif, Potensi dan Ketahanan Energi Indonesia, Jakarta: Tempo, 2018.
S. E. Hosseini and M. A.Wahid, "Feasibility study of biogas production and utilization as asource of renewable energy in Malaysia", Renewable and Sustainable Energy Reviews, vol. 19, pp. 454-462, Mar. 2013.
BKF, Analisis Biaya dan Manfaat Pembiayaan Investasi Limbah Menjadi Energi Melalui Kredit Program, Badan Kebijakan Fiskal, 2014.
E. Ryckebosch, M. Drouillon, H. Vervaeren, "Technique for Transformation of Biogas to Biomethane", Biomass and Bioenergy, No. 35, pp. 1633-1645, Elsevier, 2011.
I. U. Khan, M. H. D. Othman, H. Hashim, T. Matsuura, A. F. Ismail, M. R. Arzhandi, and I. W. Azelee, "Biogas as a renewable energy fuel - A review of biogas upgrading, utilisation and storage", Energy Conversion and Management, vol. 150, pp. 277-294, Oct. 2017.
PTPN V, Laporan Tahunan 2016, PT Perkebunan Nusantara V Pekanbaru, 2016.
O. A. Arikan, W. Mulbry, and S. Lansing, "Effect of temperature on methane production from field-scale anaerobic digesters treating dairy manure", Waste Management, no. 43, 2015.
E. I. Ohimain and S. C. Izah, "A review of biogas production from palm oil mill effluents using different configurations of bioreactors", Renewable and Sustainable Energy Reviews, vol. 70, pp. 242-253, Apr. 2017.
BPPT, "Data Basic Engineering Design PLTBg PKS Sei Pagar", 2017
Keputusan Dirjen Migas No. 247.K/10/DJM.T/2011, "Spesifikasi Bahan Bakar Gas Jenis CNG untuk Transportasi yang Dipasarkan di Dalam Negeri", Jan. 2011.
Q. Sun, H. Li, J. Yan, L. Liu, Z. Yu, and X. Yu, "Selection of appropriate biogas upgrading technology - a review of biogas cleaning, upgrading and utilization", Renewable and Sustainable Energy Reviews, vol. 51, pp. 521-532, 2015.
N. B. Bakar, L. W. Soon, L. S. Kheang, A. A. Aziz, M. F. M. Saad, and M. K. M. Kamarudin, L. Y. Soon, L. D. Yuen, "Bio-Compressed Natural Gas (Bio-CNG) Production From Palm Oil Mill Effluent (POME)", MPOB Information Series, No. 618, Malaysian Palm Oil Board, Jul. 2017
T. U Wien, Biogas to Biomethane Technology Review, Vienna University of Technology, 2012.
F. Bauer, C. Hulteberg, T. Persson, and D. Tamm, Biogas upgrading - Review of commercial technologies, Malmö: SGC Rapport, 2013.
H. H. Huseby, "Biogas Upgrading: Techno-economic Evaluation of Different Technologies Based on Norwegian Potential of Raw Materials", master thesis, Norwegian University of Life Sciences, May 2015.
L. Yang, X. Ge, C. Wan, F. Yu, and Y. Li, "Progress and perspectives in converting biogas to transportation fuels", Renewable and Sustainable Energy Reviews, vol. 40, pp. 1133-1152, 2014.
C. S. Park, Fundamentals of Engineering Economics, Pearson Education, Inc., 2004.
USAID, Pembiayaan Pembangkit Listrik Tenaga Biogas, USAID bekerja sama dengan OJK dan UI, 2016.
Ditjen Migas, Neraca Gas Bumi Indonesia Tahun 2016-2035, Direktorat Jenderal Minyak dan Gas Bumi, Jakarta: KESDM, 2016.
MEMR, Handbook of Energy & Economic Statistics of Indonesia 2018, Jakarta: Ministry of Energy and Mineral Resources, 2018.
DOI:
http://dx.doi.org/10.31544/jtera.v4.i1.2019.61-68
---

Abstract 274 View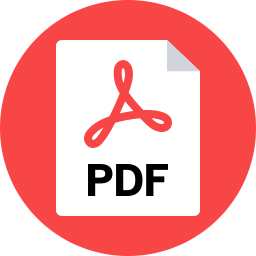 PDF viewed = 68 View
---
Refbacks
There are currently no refbacks.