Optimasi Desain Kombinasi Agitator pada Anaerobic Buffled Reactor Biomass
Abstract
Saat ini pengembangan pembangkit biomassa menjadi fokus utama di negara-negara berkembang termasuk Indonesia. Masalah yang sering terjadi dalam pembangunan pembangkit biomassa adalah terbatasnya teknologi yang efisien dalam memproduksi gas metana sebagai penghasil listrik. Pembangkit listrik tenaga biomassa akan mengalami kegagalan dalam memproduksi gas metana (CH4) jika tidak memperhatikan teknologi pada reaktor. Dengan demikian, diperlukan desain reaktor yang dapat mengoptimalkan hasil gas metana. Tujuan utama dari penelitian ini adalah untuk mengoptimasi desain kombinasi agitator pada Anaerobic Buffled Reactor Biomass (ABRb) sehingga dapat meningkatkan nilai gas metana yang dihasilkan melalui kinerja agitator. Desain teknologi ini diadopsi dari tipe Anaerobic Buffled Reactor sebagai pembangkit listrik tenaga biomassa. Sebelumnya teknologi ini telah digunakan dalam sebuah penelitian dan mampu menghasilkan gas metana  berkisar antara 55% sampai 70%. Efek laju aliran massa dan interaksi agitator terhadap reaktor termasuk suhu, waktu, dan massa limbah organik menjadi metode pada penelitian ini. Hasil optimasi desain kombinasi agitator pada ABRb ini mempengaruhi pada tingkat laju gas metana dan nilai kalkulasi yang dihasilkan selama lima hari adalah 5,63% dan mencapai nilai maksimum 73,43% dalam 15 hari.
http://dx.doi.org/10.31544/jtera.v4.i1.2019.125-130
Keywords
optimasi; limbah organik, agitator, ABRb, biomassa
Full Text: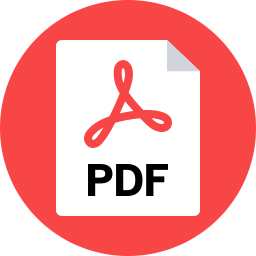 PDF
References
B. S. A. Purwono, Suyanta, and Rahbini, "Biogas digester as an alternative energy strategy in the marginal villages in Indonesia," Energy Procedia, vol. 32, pp. 136–144, 2013.
E. U. Khan and A. R. Martin, "Review of biogas digester technology in rural Bangladesh," Renew. Sustain. Energy Rev., vol. 62, pp. 247–259, 2016.
M. Berglund and P. Börjesson, "Assessment of energy performance in the life-cycle of biogas production," Biomass and Bioenergy, vol. 30, no. 3, pp. 254–266, 2006.
L. Yu, J. Ma, and S. Chen, "Numerical simulation of mechanical mixing in high solid anaerobic digester," Bioresour. Technol., vol. 102, no. 2, pp. 1012–1018, 2011.
V. C. Weatherford and Z. J. Zhai, "Affordable solar-assisted biogas digesters for cold climates: Experiment, model, verification and analysis," Appl. Energy, vol. 146, pp. 209–216, 2015.
F. Cotana, A. Petrozzi, A. L. Pisello, V. Coccia, G. Cavalaglio, and E. Moretti, "An innovative small sized anaerobic digester integrated in historic building," Energy Procedia, vol. 45, pp. 333–341, 2014.
J. Bombardiere, T. Espinosa-solares, M. Domaschko, and M. Chatfield, "Thermophilic Anaerobic Digester Performance Under Different Feed-Loading Freaquency," Appl. Biochem. Biotechnol., vol. 136–140, pp. 765–776, 2007.
T. Espinosa-Solares, S. Valle-Guadarrama, J. Bombardiere, M. Domaschko, and M. Easter, "Effect of heating strategy on power consumption and performance of a pilot plant anaerobic digester," Appl. Biochem. Biotechnol., vol. 156, no. 1–3, pp. 35–44, 2009.
R. Maryana, H. Herdian, and A. Febrisiantosa "Analisis rancangan digester skala laboratorium terhadap produksi biogas yang dihasilkan," no. ISBN. 979363167-8, pp. 428–433, 2013.
B. M. Suyitno, S. Harahap, P. Studi, M. Teknik, and U. Pancasila, "Anaerobik sampah organik sebagai pembangkit listrik tenaga sampah (pltsa) di kabupaten tegal," vol. 7, no. 2, pp. 115–120.
W. Didit, "Analisis pembangkit listrik tenaga biogas dengan pemanfaatan kotoran sapi di kawasan peternakan sapi, " FT UI, 2011.
DOI:
http://dx.doi.org/10.31544/jtera.v4.i1.2019.125-130
---

Abstract 189 View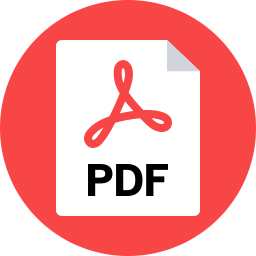 PDF viewed = 32 View
---
Refbacks
There are currently no refbacks.