Perancangan dan Fabrikasi Sistem Complex Impedance Analyzer Berbasis Chipset AD5933
Abstract
Sistem complex impedance analyzer adalah sebuah perangkat pengukuran impedansi yang dapat diprogram untuk melakukan penyisiran frekuensi dari 10 hingga 100 kHz dengan jumlah penyisiran 10 titik pengukuran. Perangkat ini memungkinkan parameter impedansi suatu sistem fisis eksternal yang disebut sebagai Device Under Test (DUT) dapat diketahui dengan memberikan sinyal sinusoidal sesuai frekuensi yang telah ditentukan. Penelitian ini bertujuan untuk merancang dan membuat sistem complex impedance analyzer berbasis chipset AD5933. Respon frekuensi DUT dapat diperoleh dari hasil sampling analog-to-digital converter (ADC) dan komputasi discrete fourier transform (DFT) yang dilakukan oleh mesin DSP untuk mengembalikan data nilai real dan data nilai imajiner sinyal respon sistem DUT pada tiap nilai frekuensi yang ditentukan. Seluruh proses ini meliputi pembangkitan sinyal sinusoidal, konversi ADC, hingga komputasi DFT dilakukan di dalam chipset AD5933. Pengujian rangkaian kompleks orde pertama dengan resistor 10 kW dan kapasitor 470 pF yang dirangkai secara seri sebagai sampel DUT menghasilkan karakteristik magnitudo aktual |Z| yaitu pada frekuensi tinggi. Kapasitor berperilaku sebagai short circuit sehingga magnitudo aktual |Z| mendekati nilai R. Keadaan tersebut dibatasi oleh titik frekuensi cut-off dari respon frekuensi yang diperoleh. Hal tersebut berimplikasi kepada nilai fasa aktual Z yang semakin mendekati 0°.
http://dx.doi.org/10.31544/jtera.v4.i2.2019.139-146
Keywords
Complex Impedance Analyzer; Chipset AD5933; Device Under Test (DUT); frekuensi cut-off
Full Text: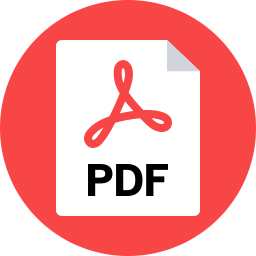 PDF
References
C. K. Alexander and M. N. O. Sadiku, Fundamentals of Electric Circuit Fifth Edition, New York: Mc Graw Hill, 2013.
Keysight Technologies, Impedance Measurement Handbook A guide to Measurement technology and techniques 6th Edition, Application Note. USA: Keysight Technologies. 2016.
H. Berney and J. J. O'Riordan, "Impedance Measurement Monitors Blood Coagulation," Analog Dialogue, vol. 42-08, pp. 1-3, 2008.
J. Ferreira, F. Seoane, A. Ansede and R. Bragos, "AD5933-based Spectrometer for Electrical Bioimpedance Applications". Journal of Physics: Conference Series 224, 012011, pp. 1-4, 2010.
D. K. Kamat, A. P. Chavan, and P. M. Patil, "Bio-Impedance Measurement System for Analysis of Skin Diseases," International Journal of Application or Innovation in Engineering & Management (IJAIEM), vol. 3, no. 2, pp. 92-96, 2014.
P. D. Shimpi and D. M. Yadav, "Bio-impedance Detection Using AD5933 Impedance Converter Analyzer", International Journal of Science and Research (IJSR), vol. 4, no. 7, pp. 1011-1014, 2013.
U. Pliquett and A. Barthel, "Interfacing the AD5933 for bio-impedance measurements with front ends providing galvanostatic or potentiostatic excitation," Journal of Physics: Conference Series 407, 012019, pp. 1-4, 2012.
C. P. Providakis, E. V. Liarakos, and E. Kampianakis, "Nondestructive Wireless Monitoring of Early-Age Concrete Strength Gain Using an Innovative Electromechanical Impedance Sensing System," Smart Materials Research, vol. 2013, pp. 1-10, 2013.
A. A. Ali, A. Elwakil, A. Ahmad, and B. Maundy, "Design of a Portable Low-Cost Impedance Analyzer," Proceedings of the 10th International Joint Conference on Biomedical Engineering Systems and Technologies (BIOSTEC 2017), pp. 104-109, 2017.
J. Hoja and G. Lentka, "Portable Analyzer for Impedance Spectroscopy," Fundamental and Applied Metrology on XIX IMEKO World Congress, Lisbon, Portugal, September 2009.
K. Chabowski, T. Piasecki, A. Dzierka, and K. Nitsch, "Simple Wide Frequency Range Impedance Meter Based on AD5933 Integrated Circuit", Metrology and Measurement Systems, vol. 22, no. 1, pp. 13-24, 2015.
N. J. Djermanova, J. G. Kiss'ovski, and V. A. Vatchkov, "Portable Arduino-Based LCR Meter," Annual Journal of Electronics, vol. 2014, pp. 170-173, 2014.
L. Matsiev, "Improving Performance and Versatility of Systems Based on Single-Frequency DFT Detectors Such as AD5933," Electronics, vol. 4, pp. 1-34, 2015.
S. A. Ghaffari, W. O. Caron, M. Loubier, C. O. Normandeau, J. Viens, M. S. Lamhamedi, B. Gosselin and Y. Messaddeq, "Electrochemical Impedance Sensors for Monitoring Trace Amounts of NO3 in Selected Growing Media," Sensors, vol. 15, pp. 17715-17727, 2015.
J. Ding, X. Sun, Y. Guo, H. Jia, L. Qiao, and X. Wang, "A Portable Pesticide Residues Detection Instrument Based on Impedance Immunosensor," Sensors & Transducers, vol. 172, no. 6, pp. 27-33, 2014.
M. Usach, "How to Configure the AD5933/AD5934," Analog Devices AN-1252 Application Note, pp. 1-12, 2013.
S. Brennan, "Measuring a Grounded Impedance Profile Using the AD5933," Analog Devices AN-847 Application Note, pp. 1-12, 2006.
DOI:
http://dx.doi.org/10.31544/jtera.v4.i2.2019.139-146
---

Abstract 319 View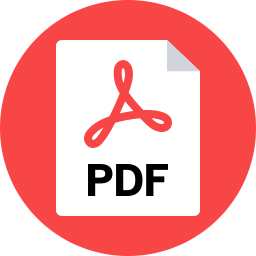 PDF viewed = 121 View
---
Refbacks
There are currently no refbacks.
Copyright (c) 2019 JTERA (Jurnal Teknologi Rekayasa)
This work is licensed under a
Creative Commons Attribution-NonCommercial-ShareAlike 4.0 International License
.
Copyright @2016-2020 JTERA (Jurnal Teknologi Rekayasa) p-ISSN 2548-737X e-ISSN 2548-8678.
This work is licensed under a Creative Commons Attribution-NonCommercial-ShareAlike 4.0 International License.
JTERA Editorial Office:
Politeknik Sukabumi
Jl. Babakan Sirna 25, Sukabumi 43132, West Java, Indonesia
Phone/Fax: +62 266215417
Whatsapp: +62 81809214709
Website: https://jtera.polteksmi.ac.id
E-mail: jtera@polteksmi.ac.id