Identifikasi Kualitas Air Laut Terkait Pengelolaan Sampah di Pulau Lengkang Kecil
Abstract
Permasalahan pada pengelolaan sampah dapat berakibat terjadinya degradasi kualitas lingkungan yang tidak memberikan kenyamanan untuk hidup sehingga dapat menurunkan kualitas kesehatan masyarakat. Penelitian ini bertujuan untuk melakukan pengujian mengenai kualitas air laut yang telah tercemar sampah terkait pengelolaan sampah di Pulau Lengkang Kecil. Observasi dan survey dilaksanakan untuk mengetahui kondisi eksisting penggelolaan persampahan serta titik persebaran timbulan sampah di Pulau Lengkang Kecil. Titik pengambilan sampel air didasarkan kepada titik persebaran sampah di perairan sekitar Pulau Lengkang Kecil. Ada sepuluh titik pengambilan sampel, yaitu tujuh titik pengambilan sampel dengan timbulan sampah tinggi dan tiga titik pengambilan sampel dengan timbulan sampah rendah. Ada empat parameter yang dianalisa, yaitu pH, turbidity (kekeruhan), dissolved oxygen (DO), dan nitrat. Sampel air kemudian dianalisa berdasarkan Kepmen LH No. 51 Tahun 2004 mengenai baku mutu air laut untuk biota laut. Hasil analisa menunjukkan bahwa nilai DO, turbidity, dan nitrat melebihi baku mutu di titik-titik dengan jumlah sampah yang tinggi. Kajian kualitas air laut ini diharapkan dapat memberikan gambaran awal mengenai kondisi kualitas air laut serta rencana pengelolaan sampah di Pulau Lengkang Kecil.
http://dx.doi.org/10.31544/jtera.v4.i2.2019.203-208
Keywords
sampah; pH; turbidity; dissolved oxygen (DO); nitrat
Full Text: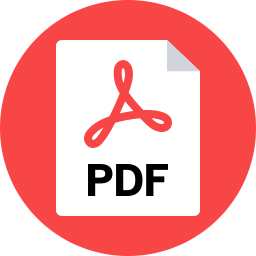 PDF
References
P. Putra and S. Husrin, "Kualitas perairan pasca cemaran sampah laut di pantai kuta bali," Jurnal Ilmu dan Teknologi Kelautan Tropis, vol. 9, pp.57-66. 2017.
M. Vikas and G. S. Dwarakish, "Coastal pollutuon : a review, " Aquatic Procedia, vol. 4, pp. 381-388, 2015.
B. Hamuna, R. H. R. Tanjung, S. H. K. Maury dan Alianto, "Kajian kualitas air laut dan indeks pencemaran berdasarkan parameter fisika-kimia di perairan distrik depapre, jayapura," Jurnal Ilmu Lingkungan, vol. 16, pp. 35-43, 2018.
B. Damaianto and A. Masduqi, "Indeks pencemaran air laut pantai utara kabupaten tuban dengan parameter logam," Jurnal Teknik Pomits, vol. 3, pp. 1-4, 2014.
A. Y. Hastuti, F. Yulianda, and Y. Wardiatno, "Distribusi spasial sampah laut di ekosistem mangrove pantai indah kapuk jakarta," Bonorowo Wetlands, vol. 4, pp. 94-107, 2014.
M. Rezazadeh, M. Abdoli, N. Mehrdadi, and M. Mousavinezhad, "Municipal solid waste management in coastal line of gilan province," International journal of Advanced Biological and Biomedical Research, vol. 2, pp. 1638-1649, 2014.
R. T. H. K. Maniki, I. Makainas, and A. Sembel, "Sistem pengelolaan sampah di pulau bunaken," Spasial, vol. 3, pp. 15-24, 2016.
A. L. Oliveira and A. Turra, "Solid waste management in coastal cities: where are the gaps? case study of the north coast of são paulo, brazil," Journal of Integrated Coastal Zone Management, vol. 15, pp. 453-465, 2015.
N. K. Essuman, Knowledge, Attitudes and Practices of Coastal Communities on Waste Management in Ghana, magister diss., Novia University of Applied Sciences, Raseborg, 2017.
H. Poedjiastoeti, "Telaah masalah pencemaran laut dan pengelolaan lingkungan di ppi morodemak kabupaten demak," Seminar Nasional Research sebagai Dasar Kebijakan Publik dan Implementasi di Sektor Industri, Semarang, Jawa Tengah, pp. 124-138, 2006.
N. L. G. R. A. Saraswati, Yulius, A. Rustam, H. L. Salim, A. Heriati, and E. Mustikasari, "Kajian kualitas air untuk wisata bahari di kecamatan moyo hilir dan kecamatan lape kabupaten sumbawa," Jurnal Segara, vol. 13, pp. 37-47, 2017.
M. S. Y. C. Ngah, M. Hashim, N. Nayan, Z. M. Said, and M. H. Ibrahim, "Marine pollution trend analysis of tourism beach in peninsular malaysia," World Applied Science Journal, vol. 17, pp. 1238-1245, 2012.
S. W. Pratama, "Indeks pencemaran air laut pantai selatan bantul dengan parameter tss dan kimia non-logam," bachelor diss., Universitas Islam Indonesia, Yogyakarta, 2018.
P. I. Spanton, and A. Z. Saputra, "Analysis of sea water pollution in coastal marine district tuban to the quality standards of sea water with using storet method," Jurnal Kelautan, vol. 10, pp. 103-112, 2017.
S. M. Indirawati, S. Pandia, H. Mawengkang, and W. Hasan, "Environmental health risks on community in coastal area as a result the presence of pb in sea water and drinking water," 4th International Conference on Operational Research (InteriOR), Medan, pp. 1-7, 2018.
(2019). Keputusan Menteri Negara Lingkungan Hidup No. 51 Tahun 2004 Tentang Baku Mutu Air Laut-BPPT website. [Online]. Available : https://onlimo.bppt.go.id/Regulasi/km512004.htm
B. Hamuna, R. H. R. Tanjung, and Alianto, "Assesment of water quality and pollution index in coastal waters of mimika, Indonesia," Journal of Ecological Engineering, vol. 20, pp. 87-94, 2019.
E. Suhartono, "Identifikasi kualitas perairan pantai akibat limbah domestik pada monsun timur dengan metode indeks pencemaran (studi kasus di jakarta, semarang, dan jepara)," Wahana Teknik Sipil, vol. 14, pp. 51-62, 2009.
National Standardization Unit, "Pengelolaan Sampah di Permukiman," BSN, vol. SNI 3242: pp. 8-17, 2008.
DOI:
http://dx.doi.org/10.31544/jtera.v4.i2.2019.203-208
---

Abstract 109 View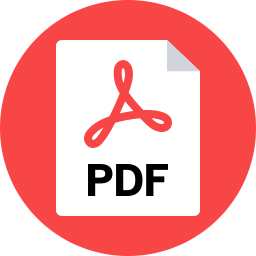 PDF viewed = 40 View
---
Refbacks
There are currently no refbacks.