Simulation and Experimental Results of a 3 kWp Rooftop PV System in Surabaya
Abstract
Simulation studies for a PV system would be useful for planning before real implementation, and to predict the cost for a large scale PV system. This work is to simulate a 3 kWp rooftop photovoltaic (PV) system under the climate of Surabaya, Indonesia. SolarGIS PV Planner and RETScreen simulation tools are used in this work. The simulation results are then compared with a full year of measurement results. The results of simulations show that a 3 kWp rooftop system could produce electricity of 4,200 kWh per year, while in the real measurement energy production is found about 3,898 kWh per year. There were slightly different results values of energy output between  Simulation and real measurement of the PV system, however statistically it still can be accepted. Economic analysis shows that, under current conditions, a grid-connected PV system investment would give about 5 years of the payback period. Environmentally, the 3 kWp PV system would provide a reduction of CO2 emission of about 2.7 tons per year.
http://dx.doi.org/10.31544/jtera.v4.i2.2019.219-226
Keywords
simulation; experimental; rooftop PV system; Surabaya
Full Text: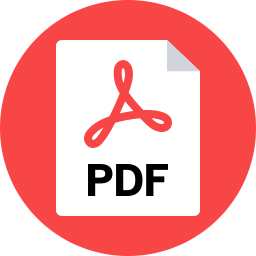 PDF
References
Government of Indonesia, Peraturan Pemerintah No.79 Tahun 2014 Tentang Kebijakan Energi Nasional. 2014.
Government of Indonesia, Peraturan Menteri ESDM No. 49 Tahun 2018 tentang Penggunaan Sistem Pembangkit Listrik Tenaga Surya (PLTS) Atap. 2018.
A. A. Merrouni and M. A. Moussaoui, "Integration of PV in the Moroccan Buildings : Simulation of a Small Roof System Installed in Eastern Morocco," vol. 6, no. 1, 2016.
J. Ordunez, E. Jadraque, J. Alegre, and G. Martinez, "Analysis of the photovoltaic solar energy capacity of residential rooftops in Andalusia (Spain)," Renew. Sustain. Energy Rev., vol. 14, no. 7, pp. 2122–2130, 2010.
E. Tarigan, Djuwari, and F. D. Kartikasari, "Techno-economic Simulation of a Grid-connected PV System Design as Specifically Applied to Residential in Surabaya, Indonesia," in Energy Procedia, 2015, vol. 65, pp. 90–99.
E. Tarigan, "Simulation and Feasibility Studies of Rooftop PV System for University Campus Buildings in Surabaya, Indonesia," vol. 8, no. 2, 2018.
A. K. Shukla, K. Sudhakar, and P. Baradar, "Simulation and performance analysis of 110 kWp grid-connected photovoltaic system for residential building in India: A comparative analysis of various PV technology," Energy Reports, vol. 2, pp. 82–88, 2016.
L. Ko, J. C. Wang, C. Y. Chen, and H. Y. Tsai, "Evaluation of the development potential of rooftop solar photovoltaic in Taiwan," Renew. Energy, vol. 76, pp. 582–595, 2015.
R. Rachchh, M. Kumar, and B. Tripathi, "Solar photovoltaic system design optimization by shading analysis to maximize energy generation from limited urban area," Energy Convers. Manag., vol. 115, pp. 244–252, 2016.
P. Redweik, C. Catita, and M. Brito, "Solar energy potential on roofs and facades in an urban landscape," Sol. Energy, vol. 97, pp. 332–341, 2013.
Solargis.info, "SolarGIS PV Planner," SolarGIS, 2014. [Online]. Available: https://solargis.info/.
RETScreen, "Clean Energy Management Software," 2019. [Online]. Available: https://www.nrcan.gc.ca/energy/retscreen/7465.
DOI:
http://dx.doi.org/10.31544/jtera.v4.i2.2019.219-226
---

Abstract 106 View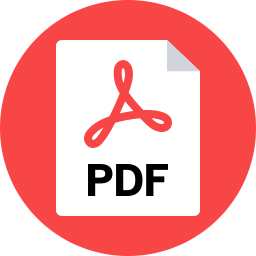 PDF viewed = 49 View
---
Refbacks
There are currently no refbacks.