Kendali Kecepatan Motor DC Berbasis WNCS dengan Pengendali PI Anti-Windup
Abstract
Pemanfaatan jaringan komunikasi dalam lingkar tertutup sistem kendali dapat memberikan beberapa keuntungan seperti dalam hal fleksibilitas. Akan tetapi, adanya beberapa parameter jaringan dapat menurunkan performansi pengendalian. Penelitian ini bertujuan untuk merancang pengendalian kecepatan motor DC berbasis Wireless Networked Control System (WNCS) menggunakan modul nirkabel nRF24L01. Controller node dan plant node dirancang agar dapat berkomunikasi satu sama lain secara nirkabel. Pada controller node terdapat mikrokontroler, modul nirkabel, dan penampil antarmuka, sedangkan pada palnt node terdapat mikrokontroler, modul nirkabel, driver motor, dan motor DC. Pengendali Proporsional Integral Anti-Windup (PI-AW) yang dapat mempertimbangkan saturasi sinyal kendali digunakan untuk memperoleh respon pengendalian yang terbaik. Hasil pengujian eksperimen perangkat keras menunjukkan bahwa pengendali yang dirancang mampu menghasilkan respon dengan settling time dibawah 1 detik dan overshoot kurang dari 2%. Sinyal kendali yang dihasilkan juga tidak melebihi batas maksimum yaitu 12 V.
http://dx.doi.org/10.31544/jtera.v4.i2.2019.227-236
Keywords
kendali kecepatan; WNCS; nRF24L01; pengendali PI-AW
Full Text: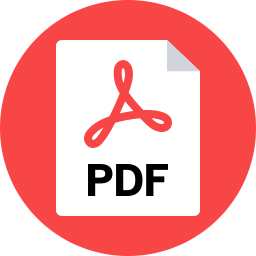 PDF
References
R. A. Gupta and M. Y. Chow, "Networked control system: Overview and research trends," IEEE Transactions on Industrial Electronics, vol. 57, no. 7, pp. 2527-2535, 2010.
L. Eriksson, "PID controller design and tunning in networked control system," Doctoral Dissertation, Helsinski University of Technology, 2008.
V. Ungan, "Networked PID Controllers for Wireless Systems," Master degree project, KTH Electrical Engineering, 2010.
A. Najmurrokhman, Y. B. Zainal, Sunubroto, and S. C. Sari, "Perancangan pengendali dengan umpan balik keadaan untuk networked control system," in Prosiding Seminar Nasional Multidisiplin Ilmu, Jakarta, 2011.
A. Najmurrokhman, B. R. Trilaksono, A. S. Rohman, and Hendrawan, "Dissipative Controller Design for Networked Control Systems via the Markovian Jump System Approach," J. Eng. Technol. Sci., vol. 45, no. 1, pp. 25-46, 2013.
A. Najmurrokhman, P. H. Rusmin, B. R. Trilaksono, A. S. Rohman, Hendrawan, and Zulhariansyah, "Implementasi networked control system dalam pengendalian kecepatan motor DC melalui jaringan komunikasi," in Prosiding EECCIS, 2012.
M. Blaho, M. Urban, P. Fodrek, and M. Foltin, "Wireless Network Effect on PI and Type-2 Fuzzy Logic Controller," International Journal of Communication, vol. 6, no. 1, pp. 18-25, 2012.
S. M. Hassan, R. Ibrahim, N. Saad, V. S. Asirvadam, K. Bingi, and T. D. Chung, "Robustness and stability analysis of a predictive PI controller in wirelessHART network characterized by stochastic delay," International Journal of Electrical and Computer Engineering (IJECE), vol. 7, no. 5, pp. 2605-2613, 2017.
P. Park, J. Araujo, and K. H. Johansson, "Wireless Networked Control System Co-Design," in Proc. International Conference on Networking, Sensing, and Control, Delft, April 2011, pp. 486-491.
N. P. Aung, Z. M. Naing, M. M. M. Wai, and H. M. Tun, "Simulation of Wireless Networked Control System using TrueTime and Matlab," International Journal of Scientific and Technology Research, vol. 5, no. 06, pp. 31-35, 2016.
N. Boughanmi, Y. Q. Song, and E. Rondeau, "Wireless Networked Control System using ZigBee/IEEE 802.15.4*," in Proc. of the 13th IFAC Symposium on Information Control Problems in Manufacturing, Moscow, June 2009, pp. 313-318.
A. R. Al Tahtawi and A. S. Rohman, "Perancangan Pengendali PI-AW pada Simulator Mobil Listrik untuk Kendali Kecepatan dan Torsi," Jurnal Teknik Elektro, Komputer, dan Informatika (ELECTRANS), vol. 14, no. 1, pp. 1-7, 2016.
D. Ibrahim, "Microcontroller Based Applied Digital Control," John Wiley and Sons, England, 2006.
U. J. Shobrina, R. Primananda, and R. Maulana, "Analisis Kinerja Pengiriman Data Modul Transceiver nRF24L01, Xbee, dan WiFi ESP8266 pada Wireless Sensor Network," Jurnal Pengembangan Teknologi Informasi dan Ilmu Komputer, vol. 2, no. 4, pp. 1510-1517, 2018.
J. Goncalves, J. Lima, P. J. Costa, and A. P. Moreira, "Modeling and Simulation of The EMG30 Geared Motor with Encoder Resorting to SimTwo: The Official Robot @Factory Simulator," 2013.
DOI:
http://dx.doi.org/10.31544/jtera.v4.i2.2019.227-236
---

Abstract 112 View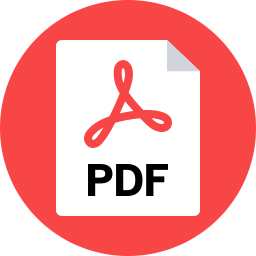 PDF viewed = 50 View
---
Refbacks
There are currently no refbacks.