Studi Turbin Gas Mikro Berbahan Bakar Briket Limbah Bambu dan LPG
Abstract
Energi listrik berdaya kecil dapat dihasilkan salah satunya menggunakan turbin gas mikro (MGT). MGT dapat dibuat dengan menggunakan turbocharger yang dihubungkan dengan ruang bakar pada sisi dingin (kompresor) dan sisi panas (turbin). Tujuan penelitian ini adalah melakukan studi terkait MGT dengan bahan bakar yang digunakan adalah briket arang dari limbah bambu dan gas LPG sebagai bahan bakar pencampur agar api tidak padam. Pada pengujian pertama dengan menggunakan LPG dilakukan putaran sebesar 3328 rpm. Pengujian ini menghasilkan temperatur masuk kompresor 28oC, temperatur masuk ruang bakar 30oC, temperatur keluar ruang bakar 40oC, temperatur keluar turbin 73oC, dan temperatur nozzle 480oC.  Untuk pengujian kedua dilakukan putaran 6445 rpm dan pengujian ketiga 7473 rpm. Secara umum diperoleh hasil dengan peningkatan jumlah briket arang dari limbah bambu, maka akan meningkatkan temperatur kerja. Untuk variasi kecepatan putar, dengan meningkatnya kecepatan maka akan menurunkan temperatur pada nozzle keluar turbin.
http://dx.doi.org/10.31544/jtera.v4.i2.2019.261-266
Keywords
turbocharger; kompresor; variasi; putaran; temperatur
Full Text: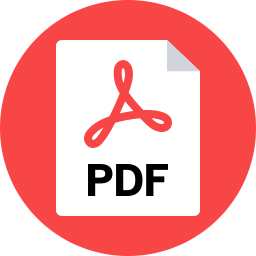 PDF
References
G. Ragnolo and L. Aichmayer, "Technoeconomic design of a micro gas-turbine for a solar dish system," International Conference on Concentrating Solar Power and Chemical Energy Systems, Solar PACES, 2014.
M. Chmielewski and M. Gieras, "Small Gas Turbine GTM-120 Bench Testing With Emission Measurements," Journal of KONES Powertrain and Transport, vol. 22, no. 1, 2015.
A. M. Said and H. Suhaimi, "Experimental Investigation of Micro-Gas Turbine Performance at Reduced Air Inlet Temperature," MATEC Web of Conferences 131, Universiti Teknologi PETRONAS, 2017.
E. Sadi, D. Haifa, and Anthony, "Application of Computational Tools to Analyze and Test Mini Gas Turbine," International Journal of Advanced Network Monitoring and Controls, vol. 02, no. 01, pp. 90-99, 2017.
K. Kusnadi and M. Arifin, "Rancangan Mikro Gas Turbin Berbahan Biogas Untuk Pembangkit Tenaga Listrik Biomass Berkapasitas 2,5 kw, studi kasus ciparay bandung," Prosiding Seminar Nasional Fisika (E-Journal) SNF, vol. 2 , 2016.
H. Rudi, P. Eko, R Damora, and P. Artanto, "Analisa Perancangan Ruang Bakar Pada Pembangkit Listrik Mikro Turbin Gas Bahan Bakar LPG," Seminar Nasional Sains dan Teknologi, Universitas Muhammadiyah Jakarta, 2017.
R. Fatkur, "Studi Kinerja Termodinamika Turbin Gas Model Saturn-20 Menggunakan Excel", Elektra, vol. 3, no. 2, pp. 35-42, Juli 2018.
I. Taufik and P. Hesti, "Identifikasi Nilai Kalor Dan Waktu Nyala Hasil Kombinasi Ukuran Partikel Dan Kuat Tekan Pada Bio-Briket Dari Bambu", Jurnal Teknik Kimia Program Studi Teknik Kimia, vol. 9, no. 2, April 2015.
I. Eugenia, "Pengaruh Ukuran Partikel Dan Kuat Tekan Terhadap Kualitas Briket Arang Dari Bambu," Jurnal eUREKA, vol. 1, no. 1, 2017.
H. Iwan and H. Haryono, "Pembuatan Briket Dari Limbah Bambu Dengan Memakai Adhesive Pet Plastik Di Desa Cilayung," Jurnal Aplikasi Ipteks untuk Masyarakat, vol. 7, no. 3, pp. 154-156, Sept 2018.
F. Oppong and S. J Spuy, "An overview on the performance investigation and improvement of micro gas turbine engine," R & D Journal of the South African Institution of Mechanical Engineering, vol. 31, pp. 35-41, 2015.
DOI:
http://dx.doi.org/10.31544/jtera.v4.i2.2019.261-266
---

Abstract 116 View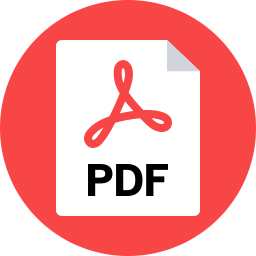 PDF viewed = 34 View
---
Refbacks
There are currently no refbacks.