Aplikasi Potensi Wilayah Kabupaten Sukabumi Berbasis Website dan Mobile
Abstract
Pengembangan teknologi informasi di bidang pengolahan data spasial telah membantu banyak pemetaan digital. Dalam pembuatan website ini, penulis akan memberdayakan sistem informasi geografis (SIG) untuk pengolahan data potensi wilayah geografis Kabupaten Sukabumi. Potensi daerahnya adalah pertanian, wisata, industri dan Usaha Mikro Kecil Menengah (UMKM). Penelitian ini bertujuan untuk membuat sebuah aplikasi potensi wilayah di Kabupaten Sukabumi dengan metode prototyping. Metode ini digunakan karena dapat membantu pihak pengembang dalam mendesain sistem yang diinginkan oleh pengguna. Hasil penelitian ini berupa aplikasi potensi wilayah berbasis website dan mobile Android. Dengan aplikasi ini, pengguna dapat mendapatkan informasi potensi wilayah yang ada di Kabupaten Sukabumi.
http://dx.doi.org/10.31544/jtera.v4.i2.2019.303-312
Keywords
potensi wilayah; prototyping; Laravel; Web GIS; PostgreSQL
Full Text: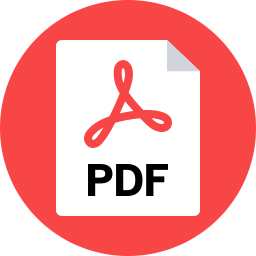 PDF
References
E. Harseno and V. I. R. Tampubolon, "Aplikasi Sistem Informasi Geografis Dalam Pemetaan Batas Administrasi, Tanah, Geologi, Penggunaan Lahan, Lereng, Daerah Istimewa Yogyakarta dan Daerah Aliran Sungai di Jawa Tengah Menggunakan Software Arcview GIS," Majalah Ilmiah UKRIM, Edisi 1, 2007.
K. Wibowo, I. Kanedi, and J. Jumadi, "Sistem Informasi Geografis (SIG) untuk Menentukan Lokasi Pertambangan Batu Bara di Provinsi Bengkulu Berbasis Website", Jurnal Media Infotama, Vol. 11, No. 1, Februari 2015.
(2018) Provinsi Jawa Barat. [Online]. Available: http://www1.jabarprov.go.id/index.php/pages/id/1042
U. N. Sari, S. Kahar, and A. Laila, "Aplikasi sistem informasi geografis identifikasi persebaran potensi daerah berbasis web," Jurnal Geodesi Undip, vol. 3, no. 4, 2014.
R. Rastuti, L. A. Abdillah, and E. P. Agustini, "Sistem Informasi Geografis Potensi Wilayah Kabupaten Banyuasin Berbasis Web," Student Colloquium Sistem Informasi & Teknik Informatika (SC-SITI) Palembang, pp. 21-22 Agustus 2015.
S. Rahayu, I. N. Piarsa, and P. W. Buana, "Sistem Informasi Geografis Pemetaan Daerah Aliran Sungai Berbasis Web," Lontar Komputer, vol. 7, no. 2, Agustus 2016.
DOI:
http://dx.doi.org/10.31544/jtera.v4.i2.2019.303-312
---

Abstract 60 View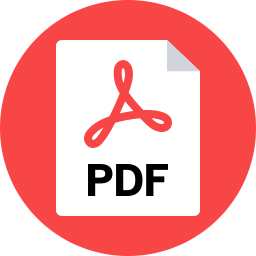 PDF viewed = 24 View
---
Refbacks
There are currently no refbacks.