Pembangkitan Sinyal Pulse Code Modulation Berbasis OMAP-L318
Abstract
Topik mata kuliah yang berkaitan dengan konsep dasar transmisi dan modulasi sinyal pada sistem komunikasi penekanannya terdapat pada PCM (Pulse Code Modulation). Salah satu pemahaman mengenai sistem komunikasi umumnya dengan menggunakan instrumen secara hands on. Namun, kegiatan praktik menjadi kurang maksimal dikarenakan performa yang menurun dari instrumen yang digunakan tidak memadai. Penelitian ini membahas mengenai perancangan dan implementasi simulasi teknik PCM menggunakan prosesor pengolahan sinyal digital OMAP-L138. Untuk mendemonstrasikan alat tersebut, diagram blok PCM dibangun dan disimulasikan dengan bahasa pemrograman C dengan tiga langkah utama proses PCM yaitu sampling, quantizing, dan encoding. Pengujian dilakukan dengan memberikan sinyal input tegangan 5 V dan periode 1 rad/s untuk dimodulasikan sistem PCM yang telah dirancang. Sinyal pencuplik yang digunakan memiliki nilai ratio 50:50 antara positif dan negatif. Hasil proses pencuplikan berhasil dilakukan dengan menghasilkan 16 sinyal yang memiliki nilai dalam 1 periode. Proses berikutnya adalah melakukan kuantisasi dan dapat dilakukan dengan menghasilkan 32 level kuantisasi positif dan 32 level kuantisasi negatif. Berikutnya adalah pengkodean sehingga luaran sinyal menjadi deretan biner dengan panjang 7 bit untuk setiap nilai dan ditambahkan bit penanda positif atau negatif pada bit ke 8. Simpulan yang didapatkan yaitu setiap blok berhasil diimplementasikan secara berurutan dan hasilnya menunjukkan hasil yang sesuai dengan teori dasar PCM.
http://dx.doi.org/10.31544/jtera.v5.i2.2020.215-220
Keywords
Pulse Code Modulation, OMAP-L138; pencuplikan; kuantisasi; pengkodean
Full Text: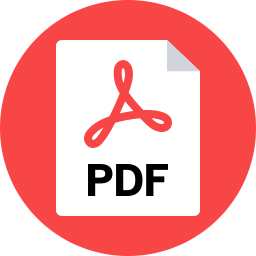 PDF
References
R. Abdullah, H. Ja'afar, N. I. M. Enzai and N. Ismail, "Implementation of Simulation-Based Laboratory Experimenting Using Matlab Simulink Tool for Pulse Code Modulation," e-Academia Journal, vol. 6, pp. 31-37, 2017.
D. Xue and Y. Q. Chen, "System Simulation Techniques with Matlab Simulink, Wiley," pp. 25-29, 2013.
P. Kulkarni, B. Hogade and V. Kulkarni, "Simulation of Digital Signal Processor-FFT for Communication System Applications", Proceedings of the Second International Conference on Information and Communication Technology for Competitive Strategies - ICTCS '16, 2016.
E. Oyekanlu, K. Scoles and P. O.Oladele,"Advanced Signal Processing for Communication Networks and Industrial IoT Machines Using Low-Cost Fixed-Point Digital Signal Processor", 2018 10th International Conference on Advanced Infocomm Technology (ICAIT), 2018.
V. Dakulagi, M. Alagirisamy and M. Singh, "Efficient Coherent Direction-of-Arrival Estimation and Realization Using Digital Signal Processor", IEEE Transactions on Antennas and Propagation, vol. 68, no. 9, pp. 6675-6682, 2020.
S. E. Nordholm and H.-J. Zepernick, "Modulation and Detection," 2005.
S. Shetty, S. Varghese and P. Wagh, "Design and Implementation of Pulse Code Modulation Using Matlab Simulink," International Journal of Advanced Research in Electronics and Communication Engineering (IJARECE), vol. 4, pp. 2814-2817, 2015.
A. Omar, "Pulse Code Modulation," Islamic University of Gaza, Gaza, 2010.
L. F. I. Terapan, "SAS Laboratory," Telkom University, 16 May 2017. [Online]. Available: https://fit.labs.telkomuniversity.ac.id/. [Accessed September 2020].
Texas Instruments, OMAP-L138 Applications Processor System, Dallas, 2010.
Dzale, "ndoware," 25 May 2009. [Online]. Available: https://ndoware.com/. [Accessed Agustus 2020].
DOI:
http://dx.doi.org/10.31544/jtera.v5.i2.2020.215-220
---

Abstract 282 View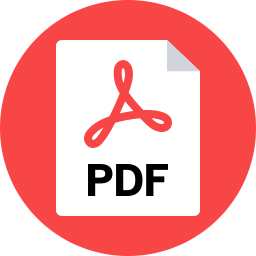 PDF viewed = 210 View
---
Refbacks
There are currently no refbacks.
Copyright (c) 2020 JTERA (Jurnal Teknologi Rekayasa)
This work is licensed under a
Creative Commons Attribution-NonCommercial-ShareAlike 4.0 International License
.
Copyright @2016-2021 JTERA (Jurnal Teknologi Rekayasa) p-ISSN 2548-737X e-ISSN 2548-8678.
This work is licensed under a Creative Commons Attribution-NonCommercial-ShareAlike 4.0 International License.
JTERA Editorial Office:
Politeknik Sukabumi
Jl. Babakan Sirna 25, Sukabumi 43132, West Java, Indonesia
Phone/Fax: +62 266215417
Whatsapp: +62 81809214709
Website: https://jtera.polteksmi.ac.id
E-mail: jtera@polteksmi.ac.id