Ekstraksi Informasi/Data e-KTP Menggunakan Optical Character Recognition Convolutional Neural Network
Abstract
Informasi atau data yang terkandung pada Kartu Tanda Penduduk elektronik (e-KTP) disimpan dalam bentuk chip dimana di dalamnya berupa data biometrik yang lengkap dari pemiliknya. Namun ada juga informasi yang ditampilkan di tampilan depan kartu dalam bentuk citra yang berisi informasi seperti Nomor Induk Kependudukan (NIK), alamat, serta identitas pemilik. Informasi yang terkandung pada e-KTP ini sekarang sudah mulai banyak digunakan dalam berbagai aplikasi sebagai bahan verifikasi data identitas seseorang dalam bertransaksi. Pendekatan yang dilakukan dalam mendapatkan informasi yang terbuka dari e-KTP adalah dengan mengektraksi citra menjadi teks yang dapat digunakan berbagai aplikasi tersebut. Pada penelitian ini citra e-KTP akan diekstraksi informasinya menggunakan pengolahan citra digital dengan metoda Optical Character Recognition Convolutional Neural Network (OCR CNN). Layer yang digunakan untuk CNN dalam training dan pengenalan ini memiliki empat layer, yaitu 64 layer pertama, 64 layer kedua, 128 layer ketiga, dan 128 convolutional filter di layer keempat dengan ukuran kernel 3 x 3 dan strides nya adalah 1 menggunakan activation relu. Kemudian ke tahap selanjutnya  yaitu  maxpooling yang  digunakan  di  layer pertama dan layer ketiga dengan ukuran kernel sebesar 2 x 2. Hasil percobaan yang dilakukan untuk 35 e-KTP uji adalah kecepatan rata-rata pengenalan dengan tingkat kesalahan  sekitar 5% dalam waktu 30 detik.
http://dx.doi.org/10.31544/jtera.v6.i1.2021.1-6
Full Text: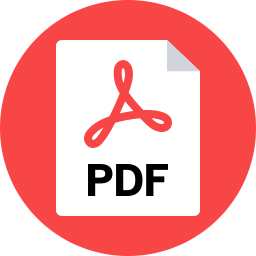 PDF
References
BPS Indonesia, STATISTIK INDONESIA 2018 Statistical Yearbook of Indonesia 2018.
M. Vaidya, P. K. Rule, H. Kumar, A. Jain, and A. R. Kamble, "Automating Data Entry Forms for Banks Using OCR and CN," International Journal of Scientific Research in Computer Science, Engineering and Information Technology (IJSRCSEIT), vol. 5, no. 3, pp. 326-331, 2019.
C. Arindam, M. Krupa, B. Pratixa, and G. Soumya, "Optical Character Recognition System," in Optical Character Recognition Systems for Different Languages with Soft Computing, Springer: 2017.
H. Li, R. Yang, and X. Chen, "License plate detection using convolutional neural network," in 3rd IEEE International Conference on Computer and Communications (ICCC), 2017, pp. 1736-1740.
P. A. Pali and A. Pimpalshende, "A Neural Network Approach to Character Recognition," International Journal of Science and Research (IJSR), vol. 4, 2013.
J. Bai, Z. Chen, B. Feng, and B. Xu, "Image character recognition using deep convolutional neural network learned from different languages," in 2014 IEEE International Conference on Image Processing (ICIP), 2014, pp. 2560-2564.
D. S. Maitra, U. Bhattacharya, and S. K. Parui, "CNN based common approach to handwritten character recognition of multiple scripts," in 2015 13th International Conference on Document Analysis and Recognition (ICDAR), 2015, pp. 1021-1025.
(2018) C N. Sofia, "Convolutional Neural Network," 9 Juny 2018. [Online]. Available: https://medium.com/@nadhifasofia/1-convolutional-neural-network-convolutional-neural-network-merupakan-salah-satu-metode-machine-28189e17335b.
S. Khan, H. Rahmani, S. A. A. Shah, and M. Bennamoun, A Guide to Convolutional Neural networks for Computer Vision, Morgan & Claypool, 2018.
J. Shijie, W. Ping, J. Peiyi, and H. Siping, "Research on data augmentation for image classification based on convolution neural networks," Chinese Automation Congress (CAC), 2017, pp. 4165-4170.
DOI:
http://dx.doi.org/10.31544/jtera.v6.i1.2021.1-6
---

Abstract 233 View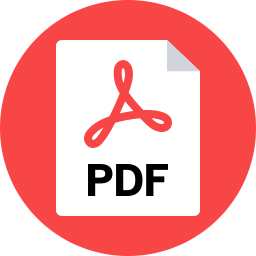 PDF viewed = 142 View
---
Refbacks
There are currently no refbacks.
Copyright (c) 2021 JTERA (Jurnal Teknologi Rekayasa)
This work is licensed under a
Creative Commons Attribution-NonCommercial-ShareAlike 4.0 International License
.
Copyright @2016-2021 JTERA (Jurnal Teknologi Rekayasa) p-ISSN 2548-737X e-ISSN 2548-8678.
This work is licensed under a Creative Commons Attribution-NonCommercial-ShareAlike 4.0 International License.
JTERA Editorial Office:
Politeknik Sukabumi
Jl. Babakan Sirna 25, Sukabumi 43132, West Java, Indonesia
Phone/Fax: +62 266215417
Whatsapp: +62 81809214709
Website: https://jtera.polteksmi.ac.id
E-mail: jtera@polteksmi.ac.id