Kajian Identifikasi Komputasi Awan Sebagai Infrastruktur Proses Bisnis Dalam Upaya Mendukung Ekonomi Sirkular
Abstract
Perkembangan bisnis pada saat ini telah memasuki paradigma baru yaitu ekonomi sirkular, dimana proses bisnis meminimalkan eksploitasi sumber daya alam dan memperpanjang siklus hidup sumber daya yang telah digunakan untuk mengurangi populasi limbah produk, hal itu berimplikasi pada pembangunan berkelanjutan. Teknologi Komputasi Awan dapat menjadi solusi sekaligus memiliki banyak keunggulan dalam mendukung proses bisnis tanpa mengesampingkan isu lingkungan. Salah satu penyedia jasa layanan komputasi awan adalah Microsoft Azure. Tujuan penelitian ini adalah memberikan kajian manfaat penggunaan Microsoft Azure pada proses bisnis terkait ekonomi sirkular. Penelitian ini menggunakan metode studi literatur, yang diawali dengan identifikasi masalah sampai analisa dan pembahasan yang berkaitan dengan Microsoft Azure, dimana hasil dari penelitian ini Microsoft Azure dapat membuat model bisnis lebih fleksibel, efisien, dan efektif terhadap tantangan bisnis dan tantangan ekonomi sirkular.
http://dx.doi.org/10.31544/jtera.v7.i2.2022.259-266
Keywords
bisnis, ekonomi sirkular, komputasi awan, Microsoft Azure
Full Text: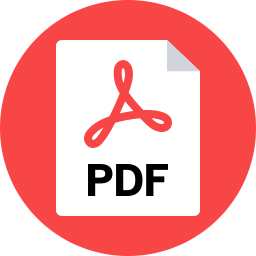 PDF
References
A. S. Homrich, G. Galvão, L. G. Abadia, and M. M. Carvalho, "The circular economy umbrella: Trends and gaps on integrating pathways," J. Clean. Prod., vol. 175, pp. 525–543, Feb. 2018.
Bappenas, "The Economic, Social and Environmental Benefits of a Circular Economy in Indonesia," Minist. Natl. Plan. Dev. Indones., p. 205, 2021.
A. Wijaya, H. F. Abstrak, and K. Kunci, "ASPEK HUKUM DAN KEBIJAKAN PEMERINTAH INDONESIA MENGENAI EKONOMI SIRKULAR DALAM RANGKA MENCAPAI TUJUAN PEMBANGUNAN BERKELANJUTAN," J. Rechts Vinding Media Pembin. Huk. Nas., vol. 10, no. 3, pp. 339–357, Dec. 2021.
M. Danuri, "Development and Transformation of Digital Technology," Infokam, vol. XV, no. II, pp. 116–123, 2019.
E. Riana, "Implementasi Cloud Computing Technology dan Dampaknya Terhadap Kelangsungan Bisnis Perusahaan Dengan Menggunakan Metode Agile dan Studi Literatur," JURIKOM (Jurnal Ris. Komputer), vol. 7, no. 3, 2020.
A. Andriani, "PEMANFAATAN CLOUD COMPUTING DALAM PENGEMBANGAN BISNIS | Andriani | SEMNASTEKNOMEDIA ONLINE," 2013.
R. Angraini, "PADA CLOUD COMPUTING DENGAN ESTIMASI BIAYA INVESTASI PADA TEKNOLOGI INFORMASI KONVENSIONAL (Studi Kasus Pada PT Aseli Dagadu Djokdja)," 2014.
R. H. Pratama, "Manajemen Investasi Teknologi Informasi pada Organisasi Publik dengan Memanfaatkan Cloud Computing Berbasis COBITv5. 0," Substansi, vol. 1, no. 2, pp. 310–331, 2018.
E. Uçar, M. A. Le Dain, and I. Joly, "Digital technologies in circular economy transition: Evidence from case studies," Procedia CIRP, vol. 90, pp. 133–136, 2020.
A. Sutanto and B. Yuliandra, "Remanufacturing of Waste Electrical and Electronic Equipment by the Informal Sector," pp. 9–10, 2019.
D. Jayawati, A. Taufik, and U. Taryana, "Manajemen Rantai Pasok dalam Mendukung Ekonomi Sirkular: Sebuah Literatur Study," Pros. Semin. Nas. Manaj. Ind. dan Rantai Pasok, vol. 1, pp. 85–94, 2020.
A. Aziz and A. Tarkono, "Teknologi Virtualisasi Openvz dan Kernel-Based Virtual Machine sebagai Layanan IaaS pada Jaringan Enterprise," Multinetics, vol. 2, no. 1, p. 24, 2016.
M. A. Muslim and N. A. Retno, "Implementasi Cloud Computing Menggunakan Metode Pengembangan Sistem Agile," Sci. J. Informatics, vol. 1, no. 1, pp. 29–37, 2015.
novi yulia Budiarti, "Sustainability (Switzerland)," Sustain., vol. 4, no. 1, pp. 1–9, 2020.
M. S. Rumetna and I. Sembiring, "Pemanfaatan Cloud Computing Bagi Usaha Kecil Menengah ( UKM )," Pros. Semin. Nas. Geotik, pp. 1–9, 2017.
T. Mulyono, "E-Government Berbasis Cloud Computing Pada Pemerintah Daerah," J. Tike, vol. 1, no. 1, pp. 7–14, 2018.
M. Hassan, K. Zmij, K. Azhygulov, and S. Sitaula, "Cloud Computing Services and Microsoft Azure. Why Microsoft Azure?," SSRN Electron. J., pp. 1–14, 2022.
I. Iconpro, "E-Book-Cloud-Computing-dan-".
F. Sawe, A. Kumar, … J. G.-B. S. and, and undefined 2021, "Assessing people‐driven factors for circular economy practices in small and medium‐sized enterprise supply chains: Business strategies and environmental," Wiley Online Libr..
A. Aldowaish, J. Kokuryo, O. Almazyad, and H. C. Goi, "Environmental, Social, and Governance Integration into the Business Model: Literature Review and Research Agenda," Sustain., vol. 14, no. 5, 2022.
M. Lewandowski, "Designing the business models for circular economy-towards the conceptual framework," Sustain., vol. 8, no. 1, pp. 1–28, 2016.
P. Schroeder, K. Anggraeni, and U. Weber, "The Relevance of Circular Economy Practices to the Sustainable Development Goals," J. Ind. Ecol., vol. 23, no. 1, pp. 77–95, Feb. 2019.
L. Hasimu, L. Wirya Mardan, P. Studi Teknologi Informasi, and I. Teknologi Dan Bisnis Muhammadiyah Wakatobi, "Kesadaran Pengguna Terhadap Keamanan Penyimpanan Data Dalam Google Drive Studi Kasus Pada Dinas Komunikasi Kabupaten Wakatobi," vol. 4194, pp. 39–46, 2022.
L. Xu, "Small and Medium Enterprise ERP Platform Based on Windows Azure Cloud Computing," vol. 4, no. 2, pp. 17–22, 2022.
DOI:
http://dx.doi.org/10.31544/jtera.v7.i2.2022.259-266
---

Abstract 69 View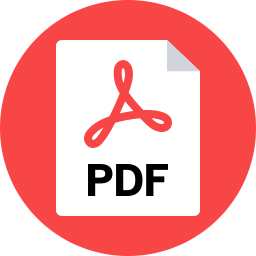 PDF viewed = 43 View
---
Refbacks
There are currently no refbacks.
Copyright (c) 2022 JTERA (Jurnal Teknologi Rekayasa)
This work is licensed under a
Creative Commons Attribution-NonCommercial-ShareAlike 4.0 International License
.
Copyright @2016-2023 JTERA (Jurnal Teknologi Rekayasa) p-ISSN 2548-737X e-ISSN 2548-8678.
This work is licensed under a Creative Commons Attribution-NonCommercial-ShareAlike 4.0 International License.
JTERA Editorial Office:
Politeknik Sukabumi
Jl. Babakan Sirna 25, Sukabumi 43132, West Java, Indonesia
Phone/Fax: +62 266215417
Whatsapp: +62 81809214709
Website: https://jtera.polteksmi.ac.id
E-mail: jtera@polteksmi.ac.id