Implementasi Sistem Kontrol Irigasi Tetes Menggunakan Konsep IoT Berbasis Logika Fuzzy Takagi-Sugeno
Abstract
Irigasi merupakan faktor penting dalam proses budidaya tanaman. Oleh karena itu, dibutuhkan upaya pengelolaan air secara tepat khususnya dalam irigasi. Salah satu metode irigasi yang banyak digunakan adalah irigasi tetes. Penelitian ini bertujuan untuk merancang sistem kontrol irigasi tetes berdasarkan kondisi suhu dan kelembapan tanah menggunakan kendali logika fuzzy Takagi-Sugeno yang diimplementasikan menggunakan konsep Internet of Things (IoT). Perangkat keras yang digunakan adalah Raspberry Pi 3 model B sebagai pusat kendali, sensor suhu DS18B20, dan sensor kelembapan tanah SKU:SEN0193. Keluaran kendali fuzzy menentukan durasi penyalaan solenoid valve untuk mengairi tanaman. Sumber air irigasi berasal dari tangki yang dapat terisi secara otomatis menggunakan motor pompa dan sensor ultrasonik HCSR04 sebagai pendeteksi level air. Aplikasi Android digunaka untuk kendali jarak jauh dan monitoring parameter yang dikirim secara realtime melalui database online Firebase. Hasil penelitian menunjukkan bahwa sistem dapat menjaga kelembapan tanah pada kelembapan rata-rata sebesar 98,4% dengan durasi penyiraman rata-rata sebesar 453,6 detik. Rata-rata volume air yang terpakai pada proses penyiraman sebanyak 10,9 liter. Selain itu, sistem dapat melakukan proses monitoring dan pengontrolan jarak jauh dengan delay rata-rata 2 detik.
http://dx.doi.org/10.31544/jtera.v4.i1.2019.115-124
Keywords
irigasi tetes; fuzzy Takagi-Sugeno; suhu; kelembaban tanah; IoT
Full Text: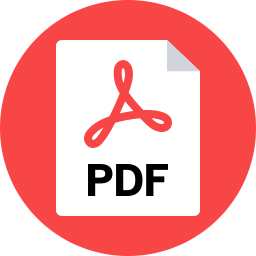 PDF
References
M. S. I. Chaer, S. H. Abdullah, and A. Priyati, "Aplikasi Mikrokontroler Arduino pada Sistem Irigasi Tetes untuk Tanaman Sawi (Brassica Juncea)," Jurnal Ilmiah Rekayasa Pertanian dan Biosistem, vol. 4, pp. 228–238, 2016.
G. Kavianand, V. M. Nivas, R. Kiruthika, and S. Lalitha, "Smart Drip Irrigation System for sustainable Agriculture," in IEEE International Conference on Technological Innovations in ICT for Agriculture and Rural Development (Tiar), pp. 19–22, 2016.
R. Ubudi, B. Irawan, and R. E. Saputra," Automation System For Controlling and Monitoring Ornamental Plants Using Fuzzy Logic Method," in International Conference on Control, Electronics, Renewable Energy and Communications (ICCEREC), pp. 196-201, 2017.
T. Pranata, B. Irawan, and Ilhamsyah, "Penerapan Logika Fuzzy pada Sistem Penyiraman Tanaman Otomatis Berbasis Mikrokontroler," Jurnal Coding, Sistem Komputer Untan, vol. 4, no. 2, pp. 11-22, 2015.
B. A. Kurniawan, "Alat Penyiram Tanaman Otomatis dengan Logika Fuzzy Berbasis ATMega16," Jurnal Elektronik Pendidikan Teknik Elektronika, vol. 5, no.1, pp. 1-8, 2016.
K. Anand, C. Jayakumar, M. Muthu, and S. Amirneni, "Automatic Drip Irrigation System Using Fuzzy Logic And Mobile Technology," in IEEE International Conference on Technological Innovations in ICT for Agriculture and Rural Development (Tiar), pp. 54–58, 2015.
T. D. Hendrawati, Y. D. Wicaksono, and E. Andika, "Internet of Things: Sistem Kontrol-Monitoring Daya Perangkat Elektronika," JTERA (Jurnal Teknologi Rekayasa), vol. 3, no. 2, pp. 177-184, 2018.
E. Sorongan, Q. Hidayati, and K. Priyono, "ThingSpeak sebagai Sistem Monitoring Tangki SPBU Berbasis Internet of Things," JTERA (Jurnal Teknologi Rekayasa), vol. 3, no. 2, pp. 219-224, 2018.
R. B. Lukito and C. Lukito, "Development of IoT at hydroponic system using raspberry Pi," TELKOMNIKA - Telecommunication, Computing, Electronics and Control, vol.17, no.2, pp. 897-906, 2019.
D. Saraswathi, P. Manibharathy, R. Gokulnath, E. Sureshkumar, and K. Karthikeyan, "Automation of Hydroponics Green House Farming using IOT," in IEEE International Conference on System, Computation, Automation and Networking (ICSCA), 2018.
S. Khummanee, S. Wiangsamut, P. Sorntepa, and C. Jaiboon, "Automated Smart Farming for Orchids with the Internet of Things and Fuzzy Logic," in International Conference on Information Technology (InCIT), 2018.
B. Alomar and A. Alazzam, "A Smart Irrigation System Using IoT and Fuzzy Logic Controller," HCT Information Technology Trends (ITT), pp. 175-179, 2018.
R. Chidambaram RM and V. Upadhyaya, "Automation in drip irrigation using IOT devices," in International Conference on Image Information Processing (ICIIP), pp. 323–327, 2017.
T. Takagi and M. Sugeno, "Fuzzy identification of systems and its applications to modeling and control," in IEEE transactions on systems, man, and cybernetics, no. 1, pp. 116–132, 1985.
S. N. Sivanandam, S. Sumathi, and S. N. Deepa, Introduction to Fuzzy Logic using MATLAB, New York: Springer, 2007.
DOI:
http://dx.doi.org/10.31544/jtera.v4.i1.2019.115-124
---

Abstract 264 View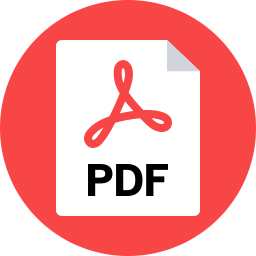 PDF viewed = 93 View
---
Refbacks
There are currently no refbacks.