Analisis Karakteristik Material UHMPWE dan PEEK untuk Implan Sendi Pinggul
Abstract
Material merupakan hal yang penting untuk keberhasilan suatu siklus proses operasi implan. Pemilihan material yang bio-kompatibel, kuat, dan aman menjadi hal utama dalam perkembangan industri alat kesehatan di Indonesia. Tulisan ini akan membahas tentang analisis karakteristik material Ultra High Molecular Weight Polyethylene (UHMPWE) dan Polyether Ether Ketone (PEEK) sebagai pilihan material implan, khususunya sendi pinggul. Metode yang digunakan dalam penelitian ini adalah metode eksperimental. Ada lima pengujian yang dilakukan untuk mendapatkan karakteristik dari material UHMWPE dan PEEK, yaitu uji kekerasan, uji tarik, uji keausan, uji TGA, dan uji EDS. Berdasarkan hasil pengujian nilai kekerasan untuk UHMWPE rata-rata 58,6 ± 0,5 Shore D, sedangkan untuk PEEK memiliki nilai rata-rata 81,6 ± 0,5 Shore. Untuk uji tarik, material UHMWPE (18,30 MPa) memiliki nilai rata-rata tensile strength yang lebih rendah dari PEEK (97,41 MPa), nilai rata-rata Young's modulus UHMWPE (2,7 GPa) lebih rendah dari pada PEEK (3,6 GPa), dan elongation at break pada material PEEK (47%) lebih rendah dari UHMWPE (99,41%). Pada uji keausan, material UHMWPE banyak menghasilkan geram (debris) yang masih menempel pada permukaan sampel akibat gesekan yang terjadi, namun sebaliknya untuk material PEEK. Material PEEK lebih tahan degradasi hingga suhu 600oC dibandingkan dengan UHMWPE berdasrkan uji TGA. Dari uji EDS, material UHMWPE mengandung unsur kalsium (Ca) yang sesuai dengan unsur pada tulang.
http://dx.doi.org/10.31544/jtera.v5.i2.2020.303-310
Keywords
UHMWPE; PEEK; implan; sendi pinggul
Full Text: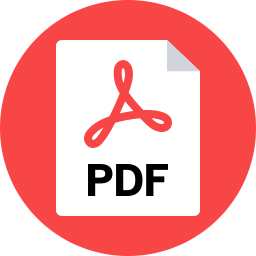 PDF
References
I. N. Ackerman et al., "Lifetime Risk of Primary Total Hip Replacement Surgery for Osteoarthritis From 2003 to 2013: A Multinational Analysis Using National Registry Data," Arthritis Care Res., vol. 69, no. 11, pp. 1659–1667, Nov. 2017.
R. Medistra, "Bedah Tulang: Total Knee Replacement Atasi Osteoarthritis," Medistra Hospital, 2017. [Online]. Available: http://www.medistra.com.
D. P. Sari, E. N. Sholihah, and M. K. Herliansyah, "UJI IRITASI MATERIAL COBALT CHROMIUM SEBAGAI MATERIAL DASAR BONE PLATE UNTUK REKONSTRUKSI MANDIBULA," J. Teknosains, vol. 7, no. 2, p. 128, Sep. 2018.
E. A. Brembo, H. Kapstad, S. Van Dulmen, and H. Eide, "Role of self-efficacy and social support in short-term recovery after total hip replacement: A prospective cohort study," Health Qual. Life Outcomes, vol. 15, no. 1, Apr. 2017.
A. Suwandi, G. Kiswanto, W. Kusumaningsih, and T. P. Soemardi, "Research – Design & Development of Fast Customized Manufacturing for Prostheses TKR Based on Rapid Prototyping," Adv. Mater. Res., vol. 980, pp. 243–247, Jun. 2014.
American Academy of Orthopaedic Surgeons (AAOS), "Orthoinfo: American Academy of Orthopaedic Surgeons," 2017. [Online]. Available: http://orthoinfo.aaos.org/en/treatment/total-hip-r.
M. C. Sekhar, G. U. M. Rao, V. B. Neeharika, and K. Satyanarayana, "Design and Analysis of Artificial Hip Joint," Int. J. Eng. Manag. Res., vol. 7, no. 4, pp. 305–312, 2017.
S. Agarwala, M. Vijayvargiya, and S. Chaudhari, "Restoring Natural Hip Movements with Large Head (Ceramic on Ceramic) Total Hip Replacement: Experience of Our 150 Patients over 6 Years," Open J. Orthop., vol. 07, no. 12, pp. 414–427, Dec. 2017.
M. M. Ardestani, P. P. Amenábar Edwards, and M. A. Wimmer, "Prediction of Polyethylene Wear Rates from Gait Biomechanics and Implant Positioning in Total Hip Replacement," Clin. Orthop. Relat. Res., vol. 475, no. 8, pp. 2027–2042, Aug. 2017.
M. Al-Hajjar et al., "Wear of composite ceramics in mixed-material combinations in total hip replacement under adverse edge loading conditions," J. Biomed. Mater. Res. - Part B Appl. Biomater., vol. 105, no. 6, pp. 1361–1368, Aug. 2017.
S. Bauer, P. Schmuki, K. von der Mark, and J. Park, "Engineering biocompatible implant surfaces Part 1:Materials and Surfaces," Prog. Mater. Sci., vol. 58, no. 3, pp. 261–326, 2013.
A. S. Ibrahim, C. Badri, B. S. Latief, S. K. Wijaya, V. Sutarmo, and A. Suwandi, "Polyetheretherketone (PEEK) for making bone implants in maxillofacial reconstruction surgery," J. Teknol. Informasi-Aiti, vol. 14, no. 2, pp. 150–155, 2017.
S. M. Kurtz and J. N. Devine, "PEEK Biomaterials in Trauma, Orthopedic, and Spinal Implants Biomaterials. Author manuscript; available in PMC 2008 November;28(32): 4845–4869.," 2008.
M. Wyatt, C. Frampton, and G. Hooper, "Is stem design important in uncemented total hip replacement to decrease subsidence in obese patients?," Ann. Jt., vol. 2, pp. 50–50, Aug. 2017.
N. F. Moeloek, Peraturan Menteri Kesehatan Nomor 17 tahun 2017 tentang Rencana Aksi Pengembangan Indusri Farmasi dan Alat Kesehatan. 2017, p. Kementerian Kesehatan Republik Indonesia.
B. Boyer, T. Neri, J. Geringer, A. Di Iorio, R. Philippot, and F. Farizon, "Understanding wear in dual mobility total hip replacement: first generation explant wear patterns," Int. Orthop., vol. 41, no. 3, pp. 529–533, Mar. 2017.
P. Massin and S. Achour, "Wear products of total hip arthroplasty: The case of polyethylene," Morphologie, vol. 101, no. 332, pp. 1–8, 2017.
S. Mishra and R. Chowdhary, "PEEK materials as an alternative to titanium in dental implants: A systematic review," Clin. Implant Dent. Relat. Res., vol. 21, no. 1, pp. 208–222, Feb. 2019.
F. P. Lestari, Y. N. T, I. Kartika, and B. Sriyono, "Pengaruh Waktu Milling pada Paduan Mg-Ca-Zn-Cah2 untuk Aplikasi Implan," Maj. Metal., vol. 28, no. 2, pp. 73–82, 2013.
DOI:
http://dx.doi.org/10.31544/jtera.v5.i2.2020.303-310
---

Abstract 188 View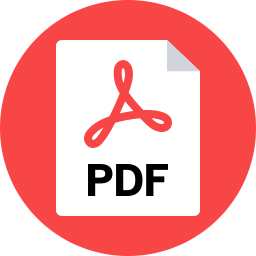 PDF viewed = 124 View
---
Refbacks
There are currently no refbacks.
Copyright (c) 2020 JTERA (Jurnal Teknologi Rekayasa)
This work is licensed under a
Creative Commons Attribution-NonCommercial-ShareAlike 4.0 International License
.
Copyright @2016-2021 JTERA (Jurnal Teknologi Rekayasa) p-ISSN 2548-737X e-ISSN 2548-8678.
This work is licensed under a Creative Commons Attribution-NonCommercial-ShareAlike 4.0 International License.
JTERA Editorial Office:
Politeknik Sukabumi
Jl. Babakan Sirna 25, Sukabumi 43132, West Java, Indonesia
Phone/Fax: +62 266215417
Whatsapp: +62 81809214709
Website: https://jtera.polteksmi.ac.id
E-mail: jtera@polteksmi.ac.id