Analisa Kapasitas Watermark pada Sistem Watermarking Reversibel Berbasis OFDM-CDMA
Abstract
Watermarking reversibel merupakan sistem watermarking yang bertujuan untuk mendapatkan watermark ataupun menghapus watermark dari media yang disisipi watermark tanpa merusak kualitas media tersebut. Salah satu metode yang digunakan pada watermarking reversibel adalah metode Orthogonal Frequency Division Multiplexing-Code Division Multiple Access (OFDM-CDMA). Pada metode ini watermark bentuk serial dikonversi menjadi paralel, kemudian dimultipleks untuk mengefisiensikan bandwidth. Deretan watermark paralel ini kemudian dikalikan dengan kode spreading untuk memperkuat sifat orthogonalitas tiap deretan, sehingga meminimalisir error pada saat ekstraksi. Metode ini dapat menampung watermark dengan kapasitas yang tinggi, namun pada beberapa nilai kapasitas yang diberikan, terdapat beberapa nilai kapasitas yang menyebabkan nilai Peak Signal to Noise Ratio (PSNR) menurun dan nilai Bit Error Rate (BER) meningkat. Salah satu faktor yang mempengaruhi besarnya kapasitas watermark adalah nilai power watermark (α). Pada penelitian ini, dilakukan analisis mengenai hubungan besarnya kapasitas watermark dengan besarnya nilai power watermark (α) yang digunakan agar tetap menghasilkan nilai BER yang kecil. Penelitian ini menggunakan beberapa jenis skema modulasi yang berbeda yaitu Binary Phase Shift Keying (BPSK), Quadrature Phase Shift Keying (QPSK), dan Quadrature Amplitude Modulation (QAM). Hasil yang didapat yaitu, untuk mempertahankan nilai BER yang kecil, besarnya nilai kapasitas watermark yang digunakan berbanding terbalik dengan besar nilai power watermark.
http://dx.doi.org/10.31544/jtera.v5.i2.2020.247-256
Keywords
reversibel; kapasitas; power watermark; BPSK; QPSK
Full Text: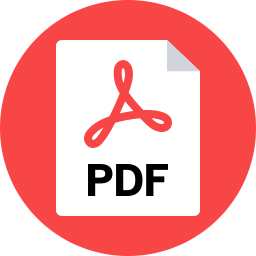 PDF
References
G. C. Langelaar, I. Setyawan and R. L. Lagendijk, "Watermarking digital image and video data. A state-of-the-art overview," in IEEE Signal Processing Magazine, vol. 17, no. 5, pp. 20-46, Sep 2000.
M. K. Samee and J. Götze, "CDMA based blind and reversible watermarking scheme for images in Wavelet domain," IEEE 19th International Conference on Systems, Signals and Image Processing (IWSSIP), pp. 154-159, Vienna, 2012.
K. Asifullah, A. Siddiqa, S. Munib, and S. A. Malik, "A recent survey of reversible watermarking techniques," Elsevier Information Sciences, vol. 279, pp. 251-272, April 2014.
I. J. Cox, M. L. Miller, J. A. Bloom, J. Fridrich, and T. Kalker, "Digital watermarking and steganography," Morgan Kaufmann Publisher, Elsevier, USA, 2008.
T. S. Fan, J. S. Xue, W. H. Xuan, and D. P. Qu, "OFDM Information Hiding Method by Preposition Embedded QIM," IEEE Computational Intelligence for Modelling Control & Automation, 2008 International Conference on, pp. 19-24, Vienna, 2008.
B. Chen and G. W. Wornell, "Quantization index modulation: A class of provably good methods for digital watermarking and information embedding," submitted to IEEE Trans. on Information Theory, 1999.
S. Maiti, A. Roy, T. S. Das, and S. K. Sarkar, "OFDM based high capacity information hiding in grey scale image," International Journal of Soft Computing and Engineering (IJSCE), vol. 1, no. 6, January 2012.
R. Hasanah and M. S. Arifianto, "A high payload reversible watermarking scheme based-on OFDM-CDMA," 10th International Conference on Telecommunication Systems Services and Applications (TSSA), October 2016.
http://glcharvat.com/Dr._Gregory_L._Charvat_Projects/Synthetic_Aperture_Radar_(SAR).html, (diakses terakhir Oktober 2020)
F. Yaghmaee and M. Jamzad, "Estimating watermarking capacity in gray scale images based on image complexity," EURASIP Journal on Advance in Signal Processing, vol. 2010, January 2010.
M. B. Aliwa, T. E. El-Tobely, M. M. Fahmy, M. E. S. Nasr, and M. H. Abd El-Aziz, "Fidelity and robust digital watermarking adaptively pixel based on medial pyramid of embedding error gray scale images", IJCSNS International Journal of Computer Science and Network Security, vol. 10, no. 6, June 2010.
S. Haykin, "Communication System 4th Edition," John Wiley & Sons, Inc., USA, 2001.
DOI:
http://dx.doi.org/10.31544/jtera.v5.i2.2020.247-256
---

Abstract 230 View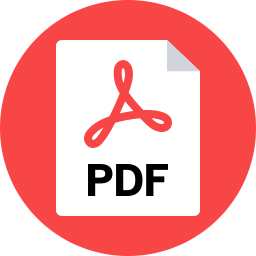 PDF viewed = 126 View
---
Refbacks
There are currently no refbacks.
Copyright (c) 2020 JTERA (Jurnal Teknologi Rekayasa)
This work is licensed under a
Creative Commons Attribution-NonCommercial-ShareAlike 4.0 International License
.
Copyright @2016-2021 JTERA (Jurnal Teknologi Rekayasa) p-ISSN 2548-737X e-ISSN 2548-8678.
This work is licensed under a Creative Commons Attribution-NonCommercial-ShareAlike 4.0 International License.
JTERA Editorial Office:
Politeknik Sukabumi
Jl. Babakan Sirna 25, Sukabumi 43132, West Java, Indonesia
Phone/Fax: +62 266215417
Whatsapp: +62 81809214709
Website: https://jtera.polteksmi.ac.id
E-mail: jtera@polteksmi.ac.id