Analisis Performansi Dynamic Multipoint Virtual Private Network pada Routing Protocol BGP dengan FRRouting
Abstract
Dynamic Multipoint Virtual Private Network (DMVPN) merupakan salah satu jenis teknologi VPN. Berbeda dengan model VPN lain yang mengharuskan terjalin koneksi point to point di jalur tunnel, pada DMVPN jalur komunikasi tunnel-nya bisa terbentuk secara point to multipoint, artinya untuk menghubungkan beberapa site yang jumlahnya banyak pada jaringan DMVPN hanya memerlukan satu buah jalur tunnel, sehingga pada DMVPN ini lebih scalable dibandingkan dengan VPN dengan komunikasi point to point. Penelitian ini bertujuan untuk mencari tahu bagaimana unjuk kerja dari jaringan bertipe full mesh DMVPN jika berjalan dengan alternatif routing yang menggunakan routing Internal Border Gateway Protocol (IBGP) dan External BGP (EBGP), serta dijalankan dengan device alternatif routing-nya berupa Free Range Routing (FRRouting). Simulasi jaringan DMVPN akan diukur performansi yang terjadi pada saat proses pengiriman paket Transmission Control Protocol (TCP) antar client di masing-masing site. Hasil performansi akan didapatkan dari nilai Quality of Service (QoS) dengan parameter throughput, delay, jitter, dan packet loss. Tolok ukur QoS yang digunakan berstandar tiphon. Hasil pengukuran menunjukkan hampir semua parameter tergolong dalam kategori yang sangat bagus. Nilai throughput tertinggi ada pada 3551 Kbps, delay terkecilnya adalah 0,43 detik, nilai jitter terkecil adalah 0,324 ms, dan packet loss yang dihasilkan adalah 0%. Berdasarkan hasil yang didapatkan ini, DMVPN mampu berjalan dengan sangat baik dan perangkat altenatif routing-nya mampu mengganti peran perangkat router konvensional seperti Cisco ataupun Juniper.
http://dx.doi.org/10.31544/jtera.v6.i1.2021.61-66
Keywords
VPN, tunneling, DMVPN, QoS
Full Text: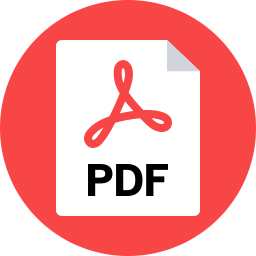 PDF
References
P. Oktivasari and A. B. Utomo, "ANALISA VIRTUAL PRIVATE NETWORK MENGGUNAKAN OPENVPN DAN POINT TO POINT TUNNELING PROTOCOL ANALYSIS OF VIRTUAL PRIVATE NETWORK USING OPENVPN AND POINT TO POINT," Jurnal Penelitian Komunikasi dan Opini Publik, vol. 20, no. 2, pp. 185–202, 2016.
G. A. Tizazu, K. H. Kim, and A. B. Berhe, "Dynamic routing influence on secure enterprise network based on DMVPN," Int. Conf. Ubiquitous Futur. Networks, ICUFN, pp. 756–759, 2017.
A. Bahnasse, F. E. Louhab, A. Khiat, A. Badri, M. Talea, and A. Sahel, "Dynamic Multipoint Virtual Private Network influence on Video Conferencing Quality of Service," 2nd Int. Conf. Comput. Appl. Inf. Secur. ICCAIS 2019, pp. 1–6, 2019.
M. Rizal and S. U. Masruroh, "EVALUASI KINERJA JARINGAN DMVPN MENGGUNAKAN ROUTING PROTOCOL RIPv2, OSPF, EIGRP DENGAN BGP," JISKA (Jurnal Informatika Sunan Kalijaga), vol. 2, no. 3, pp. 143–150, 2018.
P. Rip, S. U. Masruroh, and A. Fiade, "Performance Evaluation DMVPN Using Routing Protocol RIP, OSPF, And EIGRP," 2018 6th Int. Conf. Cyber IT Serv. Manag., pp. 1–6, 2018.
N. Angelescu, D. C. Puchianu, G. Predusca, L. D. Circiumarescu, and G. Movila, "DMVPN simulation in GNS3 network simulation software," 2017 9th International Conference on Electronics, Computers and Artificial Intelligence (ECAI), pp. 1–4, 2017.
T. Alam, "Design and Implementation of a Secured Enterprise Network using Dynamic Multipoint VPN with HSRP Protocol," 2018 Int. Conf. Innov. Sci. Eng. Technol. ICISET 2018, no. October, pp. 367–371, 2018.
H. Li, P. W. C. Prasad, A. Alsadoon, L. Pham, and A. Elchouemi, "An improvement of backbone network security using DMVPN over an EZVPN structure," 2016 Int. Conf. Adv. Electr. Electron. Syst. Eng. ICAEES 2016, pp. 203–207, 2017.
F. A. Daud, R. Ab Rahman, M. Kassim, and A. Idris, "Performance of encryption techniques using dynamic virtual protocol network technology," ICSET 2018 - 2018 IEEE 8th Int. Conf. Syst. Eng. Technol. Proc., no. October, pp. 29–34, 2019.
FRR User Manual Release latest. 2020.
Dynamic Multipoint VPN (DMVPN), "Design Guide,Corporate Headquarters Cisco Systems", 2006.
S. H. Kurniadi, E. Utami, and F. W. Wibowo, "Building Dynamic Mesh VPN Network using MikroTik Router," J. Phys. Conf. Ser., vol. 1140, no. 1, 2018.
Y. Yanto, "Analisis Qos ( Quality of Service ) Pada Jaringan Internet ( Studi Kasus : Fakultas Teknik Universitas Tanjungpura )," JUSTIN (Jurnal Sistem dan Teknologi Informasi), vol. 1, no. 1 pp. 11–16, 2013.
B. Sugiantoro and Y. B. Mahardhika, "ANALISIS QUALITY OF SERVICE JARINGAN WIRELESS SUKANET WiFi DI FAKULTAS SAINS DAN TEKNOLOGI UIN SUNAN KALIJAGA," J. Tek. Inform., vol. 10, no. 2, pp. 191–201, 2018.
W. Sugeng, J. E. Istiyanto, K. Mustofa, and A. Ashari, "The Impact of QoS Changes towards Network Performance," Int. J. Comput. Networks Commun. Secur., vol. 3, no. 2, pp. 48–53, 2015.
DOI:
http://dx.doi.org/10.31544/jtera.v6.i1.2021.61-66
---

Abstract 272 View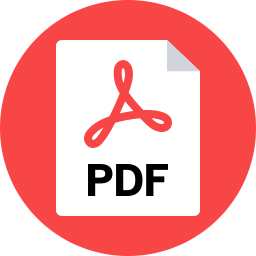 PDF viewed = 126 View
---
Refbacks
There are currently no refbacks.
Copyright (c) 2021 JTERA (Jurnal Teknologi Rekayasa)
This work is licensed under a
Creative Commons Attribution-NonCommercial-ShareAlike 4.0 International License
.
Copyright @2016-2021 JTERA (Jurnal Teknologi Rekayasa) p-ISSN 2548-737X e-ISSN 2548-8678.
This work is licensed under a Creative Commons Attribution-NonCommercial-ShareAlike 4.0 International License.
JTERA Editorial Office:
Politeknik Sukabumi
Jl. Babakan Sirna 25, Sukabumi 43132, West Java, Indonesia
Phone/Fax: +62 266215417
Whatsapp: +62 81809214709
Website: https://jtera.polteksmi.ac.id
E-mail: jtera@polteksmi.ac.id