Environmental Impact Analysis in the Cement Industry with Life Cycle Assessment Approach
Abstract
The cement industry is one type of industry that has implications for the emergence of environmental pollution problems and a decrease in environmental quality due to dust pollution. The cement industry can also increase air temperature and noise in operational activities by using machines. In addition, the impact of the cement industry is the decline in the quality of soil fertility due to clay mining. Thus, an analytical study is needed that can be used as one of the policy bases in the operational process of the cement industry. This study aims to conduct an analysis of environmental loads at each stage in the product life cycle, make decisions to identify environmental loads, and evaluate the environmental impact of a product that plays an important role in sustainable development. This method is known as Life Cycle Assessment (LCA). In this study, the boundary system used is cradle to gate with a three-scenario approach. The first uses 100% coal fuel, the second uses 90% coal fuel, and the third uses 10% rice husk biomass. Then the analysis was carried out using the OpenLCA software. The results of the analysis showed that the most significant emission load was carbon dioxide of 1229.31 kg CO2eq. The third scenario produces the lowest carbon dioxide emission load compared to other methods of 849.1 kg.
http://dx.doi.org/10.31544/jtera.v6.i1.2021.139-146
Keywords
cement; LCA; impact; aspect; OpenLCA.
Full Text: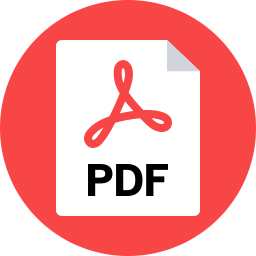 PDF
References
E. Worrell, D. Phylipsen, D. Einstein and N. Martin, Energy use and energy intensity of the US chemical industry (No. LBNL-44314), Lawrence Berkeley National Lab: CA (US), 2000.
S. Singh, "Ambient air quality examination of a cement industry: A case study," Materials Today: Proceedings, vol. 37, pp. 3635-3638, 2021.
V. Matodzi, "Multi-elemental analysis of heavy metals present in dust emitted from cement plants located in Pretoria and Thabazimbi, South Africa," South Africa: Department of Chemistry, University of Venda, 2016.
F. S. A. Sereshki, "Environmental impact assessment and sustainability level determination in cement plants (Case study: Shahrood cement plant).," Iranian Journal of Earth Sciences, vol. 8, no. 2, pp. 90-101, 2021.
S. Çankaya and B. Pekey, "A comparative life cycle assessment for sustainable cement production in Turkey," Journal of environmental management, vol. 249, p. 109362, 2019.
ISO, "Environmental Management Life Cycle Assessment: Principles and Framework (ISO14040:2006)," Brussels: European Committee for Standardisation, 2006.
T. R. Harjanto, M. Fahrurrozi and L. M. Bendiyasa, "Life cycle assessment pabrik semen PT Holcim Indonesia Tbk. pabrik Cilacap: komparasi antara bahan bakar batubara dengan biomassa," Jurnal Rekayasa Proses, vol. 6, no. 2, pp. 51-57, 2012.
I. W. K. Suryawan, A. Rahman, I. Y. Septiariva, S. S. and I. M. W. Wijaya, "Life Cycle Assessment Of Solid Waste Generation During And Before Pandemic Of Covid-19 In Bali Province," Journal of Sustainability Science and Management, vol. 16, pp. 11-21, 2021.
R. A. Robayo-Salazar, J. M. Mejía-Arcila, and R. M. de Gutiérrez, "Eco-efficient alkali-activated cement-based on red clay brick wastes suitable for the manufacturing of building materials," Journal of cleaner production, vol. 166, pp. 242-252, 2017.
F. Abera, "Comparative Life Cycle Impact Assessment for Cement Mortar-Brick And Fiberglass Reinforced Household Bio-Digesters," Doctoral Dissertation, 2020.
J. F. Rivera, R. M. de Gutiérrez, S. Ramirez-Benavides, and A. Orobio, "Compressed and stabilized soil blocks with fly ash-based alkali-activated cements," Construction and Building Materials, vol. 264, p. 120285, 2020.
T. T. Anasstasia, E. Lestianingrum, R. B. Cahyono, and M. M. Azis, "Life Cycle Assessment of Refuse Derived Fuel (RDF) for Municipal Solid Waste (MSW) Management: Case Study Area Around Cement Industry, Cirebon, Indonesia," IOP Conference Series: Materials Science and Engineering, vol. 778, no. 1, p. 012146, 2020.
T. Panggabean, R. Aziz and Y. Dewilda, "Life cycle assessment (LCA) of portland composite cement (PCC) 50 kg papercraft bag at PT. Semen Padang," IOP Conference Series: Earth and Environmental Science, vol. 623, no. 1, p. 012023, 2021.
M. Manjunatha, S. Preethi, H. G. Mounika and K. N. Niveditha, "Life cycle assessment (LCA) of concrete prepared with sustainable cement-based materials," Materials Today: Proceedings, 2021.
D. Yang, L. Fan, F. Shi, Q. Liu, and Y. Wang, "Comparative study of cement manufacturing with different strength grades using the coupled LCA and partial LCC methods—A case study in China," Resources, Conservation and Recycling, vol. 119, pp. 60-68, 2017.
A. Rosyid, R. Boedisantoso and A. P. Iswara, "Environmental impact studied using life cycle assessment on cement industry," IOP Conference Series: Earth and Environmental Science, vol. 506, no. 1, p. 012024, 2020.
E. Benhelal, E. Shamsaei, and M. I. Rashid, "Challenges against CO2 abatement strategies in cement industry: A review," Journal of Environmental Sciences, vol. 104, pp. 84-101, 2021.
G. Moumin, M. Ryssel, L. Zhao, P. Markewitz, C. Sattler, M. Rubinius and D. Stolten, "CO2 emission reduction in the cement industry by using a solar calciner," Renewable energy, vol. 145, pp. 1578-1596, 2020.
Pemerintah Republik Indonesia, "Perpres No. 35/2018, tentang Percepatan Pembangunan Instalasi Pengolah Sampah menjadi Energi Listrik berbasis Teknologi Ramah Lingkungan.," 2018.
F. D. Qonitan, I. W. K. Suryawan and A. Rahman, "Overview of Municipal Solid Waste Generation and Energy Utilization Potential in Major Cities of Indonesia," Journal of Physics: Conference Series, vol. 1858, no. 1, p. 012064, 2021.
S. A. Rachman, M. Hamdi, A. Djaenuri and I. Sartika, "Analisis Implementasi Kebijakan Publik Pengelolaan Sampah Refused Derived Fuel (Rdf) Di Kabupaten Cilacap," PAPATUNG: Jurnal Ilmu Administrasi Publik, Pemerintahan Dan Politik, vol. 3, no. 3, pp. 76-87, 2020.
DOI:
http://dx.doi.org/10.31544/jtera.v6.i1.2021.139-146
---

Abstract 303 View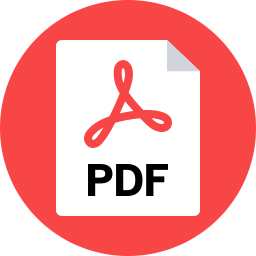 PDF viewed = 121 View
---
Refbacks
There are currently no refbacks.
Copyright (c) 2021 JTERA (Jurnal Teknologi Rekayasa)
This work is licensed under a
Creative Commons Attribution-NonCommercial-ShareAlike 4.0 International License
.
Copyright @2016-2021 JTERA (Jurnal Teknologi Rekayasa) p-ISSN 2548-737X e-ISSN 2548-8678.
This work is licensed under a Creative Commons Attribution-NonCommercial-ShareAlike 4.0 International License.
JTERA Editorial Office:
Politeknik Sukabumi
Jl. Babakan Sirna 25, Sukabumi 43132, West Java, Indonesia
Phone/Fax: +62 266215417
Whatsapp: +62 81809214709
Website: https://jtera.polteksmi.ac.id
E-mail: jtera@polteksmi.ac.id