Rancang Bangun Bed Storage untuk Thermal Energy Storage Berbasis Parafin dan Serbuk Besi
Abstract
Thermal Energy Storage (TES) dimanfaatkan sebagai media penyimpanan panas untuk sistem concentrated solar power, solar heater, dan thermal management system pada kendaraan ringan. Tantangan dari aplikasi TES adalah desain dari bed storage yang digunakan harus memenuhi fungsi dasar yakni proses perpindahan panas saat charging dan discharging serta mampu menyimpan panas dengan kerugian panas yang sedikit. Pada penelitian ini, bed storage untuk TES didesain guna memenuhi fungsi sebagai media penyimpanan panas untuk aplikasi suhu rendah yakni 50-100°C. Material penyimpanan yang digunakan adalah campuran parafin dan serbuk besi dengan rasio massa 90:10. Penentuan fungsi menggunakan metode desain Pahl dan Beitz memberikan opsi penggunaan coil tube dengan material tembaga sebagai media perpindahan panas dan bed storage dengan bahan polimer termoplastik polyacetal. Hasil pengujian prototipe bed storage proses charging menunjukkan efisiensi perpindahan panas hingga 26,85% dengan koefisien perpindahan panas menyeluruh 21,422 W/m2.°C. Proses discharging menunjukkan performa yang efektif dengan karakteristik perpindahan panas optimal berdasarkan koefisien perpindahan panas yang tinggi. Pada penggunaan bahan polyacetal dan nilai konduktivitas termal rendah yakni 0,231 W/m.K menyebabkan laju kerugian panas yang sangat lambat hanya 2,924 W. Prototipe yang dibuat mampu memaksimalkan proses perpindahan panas di sisi material bed storage untuk fungsi charging dan discharging dan mampu menekan laju kerugian panas pada fungsi storing.
http://dx.doi.org/10.31544/jtera.v6.i1.2021.163-174
Keywords
Thermal Energy Storage (TES); desain Pahl dan Beitz; polyacetal; coil tube
Full Text: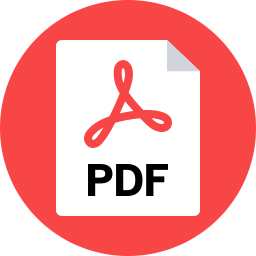 PDF
References
H. Lund, "Energy storage and smart energy systems," Int. J. Sustain. Energy Plan. Manag., vol. 11, pp. 3–14, 2016.
S. Narayanan, "Thermal battery for portable climate control," Appl. Energy, vol. 149, pp. 104–116, 2015.
R. Nivaskarthick, "Analysis of Thermal Energy Storage system using Paraffin Wax as Phase Change Material," Int. Conf. Innov. Eng. Technol., no. July, pp. 38–47, 2016.
IEA ETSAP and IRENA, "Thermal Energy Storage-Technology Brief," no. January. 2013.
A. Gautam and R. P. Saini, "A review on technical, applications and economic aspect of packed bed solar thermal energy storage system," J. Energy Storage, vol. 27, no. August 2019, p. 101046, 2020.
D. Dong, "Thermal optimisation of metal hydride reactors for thermal energy storage applications," Sustain. Energy Fuels, vol. 1, no. 8, pp. 1820–1829, 2017.
Z. He, X. Wang, X. Du, M. Amjad, L. Yang, and C. Xu, "Experiments on comparative performance of water thermocline storage tank with and without encapsulated paraffin wax packed bed," Appl. Therm. Eng., vol. 147, pp. 188–197, 2019.
D. C. Adhitya, "Penambahan Pasir Vulkanik untuk Meningkatkan Sifat Termal Composite PCM sebagai Thermal Energy Storage," 2020.
A. E. Kabeel, M. Abdelgaied, and A. Eisa, "Effect of graphite mass concentrations in a mixture of graphite nanoparticles and paraffin wax as hybrid storage materials on performances of solar still," Renew. Energy, vol. 132, pp. 119–128, 2019.
S. Zhu, G. Yu, X. Li, W. Dai, and E. Luo, "Parametric study of a free-piston Stirling cryocooler capable of providing 350 W cooling power at 80 K," Appl. Therm. Eng., vol. 174, p. 115101, 2020.
A. Dinker, M. Agarwal, and G. D. Agarwal, "Heat storage materials, geometry and applications: A review," Journal of the Energy Institute. 2017.
S. Soprani., "Design and testing of a horizontal rock bed for high temperature thermal energy storage," Appl. Energy, vol. 251, no. November 2018, p. 113345, 2019.
H. Martin, Heat Exchangers. 1992.
S. Qian, J. Yu, and G. Yan, "A review of regenerative heat exchange methods for various cooling technologies," Renew. Sustain. Energy Rev., vol. 69, no. October 2016, pp. 535–550, 2017.
T. Richter, J. H. Witt, J. W. Gesk, and A. Albers, "Identification of requirements of methods and processes for modeling objectives in predevelopment projects," Procedia CIRP, vol. 84, pp. 419–427, 2019.
J. Gausemeier and S. Moehringer, "VDI 2206- A New Guideline for the Design of Mechatronic Systems," IFAC Proc. Vol., vol. 35, no. 2, pp. 785–790, 2002.
G. P. and W. Beitz, Engineering Design A Systematic Approach, 3rd ed. 2007.
T. Surdia and M. S. Met, "Pengetahuan Bahan Teknik," Pt Pradnya Paramita, p. 372, 1999.
J. W. J. M. S. Priest, Product Development and Design for Manufacturing, Second Edi. New York - BASEL: MARCEL DEKKER, INC, 2001.
A. Frazzica, M. Manzan, A. Sapienza, A. Freni, G. Toniato, and G. Restuccia, "Experimental testing of a hybrid sensible-latent heat storage system for domestic hot water applications," Appl. Energy, vol. 183, pp. 1157–1167, 2016.
S. Fischer and H. Drück, "Standards and certification schemes for solar thermal collectors, stores and systems - An overview about the latest developments," Energy Procedia, vol. 57, no. December, pp. 2867–2871, 2014.
D. I. N. En and D. I. N. En, "EN 12977-3:2018," no. July, 2018.
M. Liu, S. Riahi, R. Jacob, M. Belusko, and F. Bruno, "Design of sensible and latent heat thermal energy storage systems for concentrated solar power plants: Thermal performance analysis," Renew. Energy, 2020.
D. S. Patil, R. R. Arakerimath, and P. V. Walke, "Thermoelectric materials and heat exchangers for power generation – A review," Renewable and Sustainable Energy Reviews. 2018.
DOI:
http://dx.doi.org/10.31544/jtera.v6.i1.2021.163-174
---

Abstract 208 View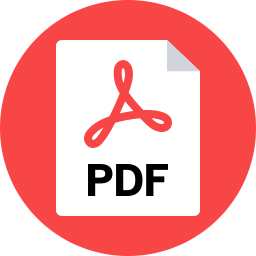 PDF viewed = 128 View
---
Refbacks
There are currently no refbacks.
Copyright (c) 2021 JTERA (Jurnal Teknologi Rekayasa)
This work is licensed under a
Creative Commons Attribution-NonCommercial-ShareAlike 4.0 International License
.
Copyright @2016-2021 JTERA (Jurnal Teknologi Rekayasa) p-ISSN 2548-737X e-ISSN 2548-8678.
This work is licensed under a Creative Commons Attribution-NonCommercial-ShareAlike 4.0 International License.
JTERA Editorial Office:
Politeknik Sukabumi
Jl. Babakan Sirna 25, Sukabumi 43132, West Java, Indonesia
Phone/Fax: +62 266215417
Whatsapp: +62 81809214709
Website: https://jtera.polteksmi.ac.id
E-mail: jtera@polteksmi.ac.id