Analisis Sentimen pada Data Ulasan Twitter dengan Long-Short Term Memory
Abstract
Perkembangan media sosial telah memudahkan masyarakat dalam menyebarluaskan informasi. Salah satu bentuk informasi yang dimaksud berupa kebebasan dalam menyampaikan opini di media sosial. Perkembangan penelitian terkait analisis sentimen pada data ulasan teks bertujuan untuk mengetahui polaritas opini di media sosial yang telah mengalami peningkatan. Salah satu metode yang diterapkan dalam analisis sentimen teks ulasan yaitu penggunaan metode Long Short-Term Memory (LSTM). Tujuan penelitian ini adalah untuk mengetahui performa model LSTM terhadap berbagai sentimen ulasan teks Twitter berbahasa Indonesia. Proses pengujian dilakukan berdasarkan perhitungan dari nilai akurasi tuning hyperparameter. Pengujian akurasi penelitian ini menggunakan parameter Word2Vec, fungsi aktivasi, jumlah epoch, dan jumlah neuron. Hasil pengujian kinerja LSTM yang optimal dari penelitian ini diperoleh berdasarkan tuning arsitektur Word2Vec Continuous Bag of Words (CBOW) dengan akurasi 57,15%, tuning jumlah neuron sebanyak 150 menghasilkan nilai akurasi 57,35%, tuning jumlah epoch sebesar 30 menghasilkan nilai akurasi 57,40%, serta tuning fungsi aktivasi softmax menghasilkan nilai akurasi sebesar 57,35%.
http://dx.doi.org/10.31544/jtera.v7.i1.2022.39-46
Keywords
sentimen; ulasan; Twitter; LSTM; Word2Vec
Full Text: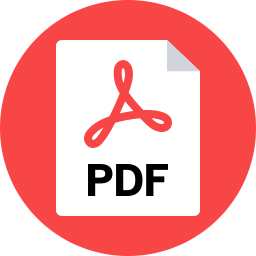 PDF
References
A. M. Ramadhani and H. S. Goo, "Twitter sentiment analysis using deep learning methods," in 7th International Annual Engineering Seminar (InAES),Yogyakarta, 2017, pp. 1–4.
B. Liu, "Sentiment Analysis and Opinion Mining," Synthesis Lectures on Human Language Technologies, vol. 5, no. 1, pp. 1–167, 2012.
C. R. Fink, D. S. Chou, J. J. Kopecky, and A. J. Llorens, "Coarse- and fine-grained sentiment analysis of social media text," Johns Hopkins APL Technical Digest, vol. 30, no. 1, pp. 22–30, 2011.
A. R. T. Lestari, R. S. Perdana, and M. A. Fauzi, "Analisis Sentimen Tentang Opini Pilkada DKI 2017 Pada Dokumen Twitter Berbahasa Indonesia Menggunakan Näive Bayes dan Pembobotan Emoji," Jurnal Pengembangan Teknologi Informasi dan Ilmu Komputer (JPTIIK), vol. 1, no. 12, pp. 1718–1724, 2017.
F. Nausheen and S. H. Begum, "Sentiment analysis to predict election results using Python," 2nd International Conference on Inventive Systems and Control (ICISC), Coimbatore, 2018 pp. 1259–1262.
R. Ferdiana, F. Jatmiko, D. D. Purwanti, A. S. T. Ayu, and W. F. Dicka, "Dataset Indonesia untuk Analisis Sentimen," Jurnal Nasional Teknik Elektro dan Teknologi Informasi (JNTETI), vol. 8, no. 4, p. 334-339, 2019.
A. D. Rahmawan, Yohanes Suyanto, and S. Priyanta, "Analisis Emosi Pada Tweet Berbahasa Indonesia Tentang Ulasan Film," Master Degree Thesis, Universitas Gajah Mada, 2018.
L. Deng and D. Yu, "Deep Learning: Methods and Applications," Foundations and Trends Signal Process, vol. 7, no. 3–4, pp. 197–387, 2014.
A. Hassan and A. Mahmood, "Deep learning for sentence classification," in IEEE Long Island Systems, Applications and Technology Conference (LISAT), pp. 1–5, 2017.
M. A. Nurrohmat and A. SN, "Sentiment Analysis of Novel Review Using Long Short-Term Memory Method," Indonesian Journal of Computing and Cybernetics Systems (IJCCS), vol. 13, no. 3, p. 209-218, 2019.
D. Li and J. Qian, "Text sentiment analysis based on long short-term memory," in First IEEE International Conference on Computer Communication and the Internet (ICCCI), pp. 471–475, 2016.
Z. Yangsen, J. Yuru, and T. Yixuan, "Study of sentiment classification for Chinese Microblog based on recurrent neural network," Chinese Journal of Electronics, vol. 25, no. 4, pp. 601–607, 2016.
F. Ratnawati and E. Winarko, "Sentiment Analysis of Movie Opinion in Twitter Using Dynamic Convolutional Neural Network Algorithm," Indonesian Journal of Computing and Cybernetics Systems (IJCCS), vol. 12, no. 1, p. 1-10, 2018.
D. Intan, S. F. Handayani, and R. W. Pratiwi, "Pengaruh Parameter Word2Vec terhadap Performa Deep Learning pada Klasifikasi Sentimen," Jurnal Informatika: Jurnal Pengembangan IT (JPIT) vol. 6, no. 3, pp. 156–161, 2021.
Z. Su, H. Xu, D. Zhang, and Y. xu, "Chinese sentiment classification using a neural network tool — Word2vec," in International Conference on Multisensor Fusion and Information Integration for Intelligent Systems (MFI), pp. 1–6, 2014.
A. S. Zharmagambetov and A. Pak, "Sentiment analysis of a document using deep learning approach and decision trees," in Twelve International Conference on Electronics Computer and Computation (ICECCO), pp. 1–4, 2015.
X. Rong, "word2vec Parameter Learning Explained," CoRR, pp. 1–21, 2014. [Online]. Available: http://arxiv.org/abs/1411.2738.
T. Mikolov, K. Chen, G. Corrado, and J. Dean, "Efficient estimation of word representations in vector space," in 1st International Conference Learning Representation (ICLR), pp. 1–12, 2013.
S. Hochreiter and J. Schmidhuber, "Long Short-Term Memory," Neural Computation., vol. 9, no. 8, pp. 1735–1780, 1997.
(2015) C. Olah, "Understanding LSTM Networks," [Online]. Available: https://colah.github.io/posts/ 2015-08-Understanding-LSTMs/.
DOI:
http://dx.doi.org/10.31544/jtera.v7.i1.2022.39-46
---

Abstract 103 View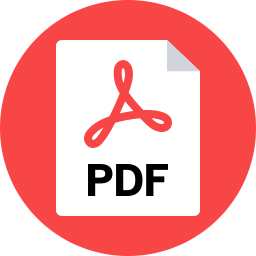 PDF viewed = 43 View
---
Refbacks
There are currently no refbacks.
Copyright (c) 2022 JTERA (Jurnal Teknologi Rekayasa)
This work is licensed under a
Creative Commons Attribution-NonCommercial-ShareAlike 4.0 International License
.
Copyright @2016-2021 JTERA (Jurnal Teknologi Rekayasa) p-ISSN 2548-737X e-ISSN 2548-8678.
This work is licensed under a Creative Commons Attribution-NonCommercial-ShareAlike 4.0 International License.
JTERA Editorial Office:
Politeknik Sukabumi
Jl. Babakan Sirna 25, Sukabumi 43132, West Java, Indonesia
Phone/Fax: +62 266215417
Whatsapp: +62 81809214709
Website: https://jtera.polteksmi.ac.id
E-mail: jtera@polteksmi.ac.id