Analisis Dampak Perubahan Penggunaan Lahan Terhadap Hasil Air DAS Cicatih
Abstract
Penelitian ini bertujuan untuk menganalisis perubahan penggunaan lahan dan hasil air beserta karakteristik hidrologi pada DAS Cicatih yang terjadi tahun 2006-2016. Penggunaan model hidrologi HEC-HMS digunakan untuk simulasi hasil air dan debit puncak terhadap penggunaan lahan berdasarkan pada skenario yang telah disusun. Pengaruh skenario perubahan penggunaan lahan ini dianalisis untuk melihat penggunaan lahan terbaik terhadap hasil air, debit puncak, serta KAT-KRA DAS Cicatih. Penggunaan lahan tahun 2006 diperoleh berdasarkan peta citra Landsat 5 ETM+ melalui metode supervised (maximum likelihood) dengan tingkat akurasi kappa sangat baik. Peta penggunan lahan tahun 2016 diperoleh dengan citra lansat 8 OLI TIRS dengan peta rujukan RBI dan Google Earth Pro serta groundcheck pada lokasi-lokasi tertentu. Penggunaan model HEC-HMS untuk hasil air dan debit puncak diperoleh pada tingkat akurasi Z > 20% dengan RMSE sebesar 13,4 m3/dt serta nilai NSE 0,649 sebagai kalibrasi model pada penggunaan lahan tahun 2006. Konsistensi model diujikan terhadap penggunaan lahan tahun 2016 dengan nilai Z > 20%, RMSE 14,1 m3/dt, serta NSE 0,579. Berdasarkan skenario yang disusun diperoleh penurunan hasil air pada penggunaan lahan skenario penerapan Rencana Tata Ruang dan Wilayah Kabupaten Sukabumi periode 2032 yaitu sebesar 9,03%, debit puncak 22,61% serta KRA dan KAT berturut-turut berkategori sangat rendah dan rendah.
http://dx.doi.org/10.31544/jtera.v3.i2.2018.231-248
Keywords
penggunaan lahan; hasil air; karakteristik hidrologi; DAS Cicatih; HEC-HMS
Full Text: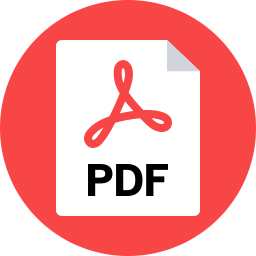 PDF
References
N. Sinukaban, S. D. Tarigan, W. Putrakusuma, D. P. T. Baskoro, and E. D. Wahyuni, "Analysis of Watershed Function sediment transport Across various type of filter strip," Final report in association with ICRAF and UNILA, Bogor Agricultural University, 2000.
Indarto, Hidrologi Dasar dan Contoh Aplikasi Model Hidrologi. Jakarta: Bumi Aksara, 2010.
USEPA, Our Built and Natural Environments: A Technical Review of the Interactions between Land Use. Transportation And Environmental Qualit, 2001.
S. Arsyad, Konservasi Tanah dan Air, Bogor: IPB Press, 2010.
V. T. Chow, D. R. Maidment, and L. W. Mays, Applied Hydrology, New York: McGraw-Hill Inc, 1988.
C. Asdak, Hidrologi dan Pengelolaan Daerah Aliran Sungai. Yogyakarta: UGM Press, 2010.
E. Seyhan, Dasar-dasar Hidrologi (Fundamental of Hydrology), Yogyakarta: Gadjah Mada University Press, 1977.
J. Ferliande, "Pengeloloaan DAS Cicatih Kabupaten Sukabumi," Departemen Geografi. Fakultas Matematika dan Ilmu Pengetahuan Alam. Universitas Indonesia, 2009.
P. Redjekiningrum, "Pengembangan Model Alokasi Air Untuk Mendukung Optimal Water Sharing Kasus DAS Cicatih-Cimandiri, Kabupaten Sukabumi, Jawa Barat," Disertasi Doktor, Institut Pertanian Bogor, 2011.
D. N. Moriasi, J. G. Arnold, M. W. V. Liew, R. L. Bingner, R. D. Harmel, and T. L. Veith TL, "Model evaluation guidelines for systematic quantification of accuracy in watershed simulations," J American Society of Agricultural and Biological Engineers, vol. 50, no. 3, pp. 885-900, 2007.
R. S. Lunetta and C. D. Elvidge, Remote sensing change detection, London: Taylor and Francis, 1999.
Peraturan Direktur Jenderal Rehabilitasi Lahan dan Perhutanan Sosial Nomor: P. 61 /Menhut-II/2014 tentang Pedoman Monitoring dan Evaluasi Daerah Aliran Sungai, Direktorat Jenderal Rehabilitasi Lahan dan Perhutanan Sosial, 2014.
Surat Keputusan Menteri Kehutanan No: SK. 328/Menhut-II/2009 tentang Penetapan Daerah Aliran Sungai (DAS) Prioritas Dalam Rangka Rencana Pembangunan Jangka Menengah (RPJM) Tahun 2010-2014, Departemen Kehutanan, 2009.
(2010) HEC-GeoHMS Geospatial Hydrologic Modeling Extension User's Manual. [Online]. Available: http://www.hec.usace.army.mil/software /hec-hms/downloads.aspx.
M. Ali, S. J. Khan, I. Aslam, and Z. Khan, "Simulation of the impacts of landuse change on surface runoff of Lai Nullah Basin in Islamabad, Pakistan," Landscape and Urban Planning, vol. 102, pp. 271-279, 2011.
Y. Yuan and K. Qaiser, "Floodplain Modeling in the Kansas River Basin Using Hydrologic Engineering Center (HEC)," Models Impacts of Urbanization and Wetlands for Mitigation, EPA/600/R-11/116. www.epa.gov, 2011.
Hydrologic Modeling System, HEC-HMS (User's Manual). US Army Corps of Engineers-Hydrologic Engineering Center. 2013.
M. Paudel, "An Examination of Distributed Hydrologic Modeling Methods as Compared with Traditional Lumped Parameter Approaches," Disertasi Doktor, Brigham Young University, Amerika Serikat, 2010.
S. Kusdaryanto, "Kajian Pengaruh Situ terhadap Respons Hidrologi pada DAS Pesanggrahan Menggunakan Model HEC-HMS," Tesis Magister, Institut Pertanian Bogor, 2011.
A. García, A. Sainz, J. A. Revilla, C. Álvarez, J. A. Juanes, and A. Puente, "Surface water resources assessment in scarcely gauged basins in the north of Spain," Journal of Hydrology, vol. 356, no. 3-4, pp. 312-326, 2008.
D. Sulaeman, "Simulasi Teknik Konservasi Tanah Dan Air Metode Vegetatif Dan Sipil Teknis Menggunakan Model Swat," Tesis Magister, Program Pascasarjana Institut Pertanian Bogor, 2016.
T. W. Fitzhugh and D. S. Mackay, "Impacts of input parameter spatial aggregation on an agricultural nonpoint source pollution model," Journal of Hydrology, vol. 236, pp. 35–53, 2000.
DOI:
http://dx.doi.org/10.31544/jtera.v3.i2.2018.231-248
---

Abstract 548 View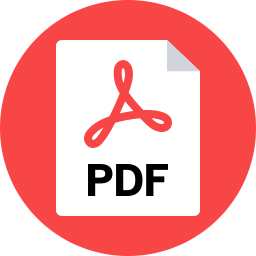 PDF viewed = 299 View
---
Refbacks
There are currently no refbacks.
Copyright (c) 2018 JTERA (Jurnal Teknologi Rekayasa)
This work is licensed under a
Creative Commons Attribution-NonCommercial-ShareAlike 4.0 International License
.
Copyright @2016-2021 JTERA (Jurnal Teknologi Rekayasa) p-ISSN 2548-737X e-ISSN 2548-8678.
This work is licensed under a Creative Commons Attribution-NonCommercial-ShareAlike 4.0 International License.
JTERA Editorial Office:
Politeknik Sukabumi
Jl. Babakan Sirna 25, Sukabumi 43132, West Java, Indonesia
Phone/Fax: +62 266215417
Whatsapp: +62 81809214709
Website: https://jtera.polteksmi.ac.id
E-mail: jtera@polteksmi.ac.id