Rancangan Sistem Irigasi Reuse Berbasis Otomatisasi Pompa
Abstract
Sistem irigasi reuse pompa otomatis merupakan suatu sistem rangkaian untuk memindahkan air dari tempat pembuangan air ke reservoir. Air yang sudah dipindahkan dan disimpan ke resevoir dapat digunakan pada musim kemarau untuk mengaliri lahan kepertanian. Penelitian ini bertujuan merancang sistem irigasi reuse otomatisasi pompa menggunakan tenaga matahari berbasis panel surya. Analisis dilakukan untuk mengetahui kebutuhan daya dan debit head. Pada penelitian ini, dilakukan 3 kali percobaan dengan head yang berbeda menggunakan pompa 60 Watt. Head pipa yang paling efisien memiliki ketinggan 0,12 m dan panjang 4,3 m dengan ukuran pipa 0,5 inch, baterai 12 V 35 Ah, dan panel surya modul 200 Wp. Kondisi ini mampu mengangkat air lebih efisien dengan rata-rata pengisian baterai dalam 10 jam sebesar 12,96 V. Dengan sisa daya rata-rata sebesar 12,36 V, pompa mengkonsumsi daya baterai 0,6 V. Aliran air irigasi sawah dihasilkan dengan kecepatan debit mencapai 0,0025 m³/s. Air reuse yang dapat diangkat sebesar 0,00017 m³/s dan air limpasan belum terangkat sebesar 0,0041 m³/s.
http://dx.doi.org/10.31544/jtera.v4.i1.2019.1-8
Keywords
panel surya; irigasi; reuse; otomatisasi; pompa; debit air
Full Text: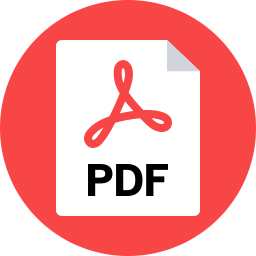 PDF
References
S. Bahri, R. R. Rinjani, and Y. Setiatin, "Potensi Air Limbah Untuk Didaur Ulang Sebagai Air Baku Pertanian (Studi Kasus Beberapa Industri dan Domestik)," Jurnal Sumber Daya Air, vol. 9 no. 2, 2013.
T. Alfiah, M. N. Kusuma, and R. R. Damara, "Potensi Pemanfaatan Air Bekas Setelah Diolah Menggunakan Saringan Pasir," Seminar Nasional Sains dan Teknologi Terapan III, 2015.
I. P. A. S. Antara, I. W. Tika, and I. P. G. Budisanjaya, "Perancangan Sistem Irigasi Otomatis Dengan Sensor Resistif Berbasis Kadar Air Tanah Pada Tanaman Rukola," Jurnal Biosistem dan Teknik Pertanian, vol. 4 No. 1, 2016.
M. D. Syamsiar, M. Rivai, and S. Suwito, "Rancang Bangun Sistem Irigasi Tanaman Otomatis Menggunakan Wireless Sensor Network," Jurnal Teknik ITS, vol. 5 no. 2, 2016.
A. Amuddin and J. Sumarsono, "Rancang Bangun Alat Penyiraman Tanaman Dengan Pompa Otomatis Sistem Irigasi Tetes Pada Lahan Kering," Jurnal Ilmiah Rekayasa Pertanian dan Biosistem, vol. 3 no. 1, 2015.
S. Sirait, S. K. Saptomo, and M. Y. J. Purwanto, "Rancang Bangun Sistem Otomatisasi Irigasi Pipa Lahan Sawah Berbasis Tenaga Surya," Jurnal Irigasi, vol. 10 no. 1, 2015.
D. Lozano, C. Arranja, M. Rijo, and L. Mateos, "Simulation of automatic control of an irrigation canal," Journal Agricultural Water Management, vol. 97 no. 1, 2010.
G. A. Kartika, R. W. Sayekti, and L. Prasetyorini, "Studi Pemberian Air Irigasi Sebagai Usaha Menghemat Penggunaan Air Irigasi Pada Daerah Irigasi Kedungkandang Di Kota dan Kabupaten Malang," Jurnal Sains dan Teknologi, vol. 10 no. 3, 2014.
S. K. Saptomo, B. I. Setiawan, and Y. Nakano, "Water Regulation in Tidal Agriculture Using Wetland Water Level Control Simulator," The CIGR Journal of Scientific Research and Development, 2004.
M. D. Joubert, D. Ridwan, and R. M. Pratiwi, "Kinerja Jaringan Irigasi Air Tanah Pada Irigasi Hemat Air Berbasis Pompa Air Tenaga Surya," Jurnal Irigasi, vol. 11 no. 2, 2017.
DOI:
http://dx.doi.org/10.31544/jtera.v4.i1.2019.1-8
---

Abstract 450 View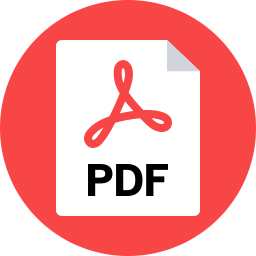 PDF viewed = 101 View
---
Refbacks