Studi Tentang Keamanan Pejalan Kaki di Kampus Unsika Menggunakan Uji Wilcoxon Signed Rank dan Aplikasi SPSS
Abstract
Keselamatan pejalan kaki di lingkungan kampus sangatlah penting untuk diperhatikan. Banyaknya lalu-lalang kendaraan seperti motor, mobil, dan kendaraan lainnya di lingkungan kampus menjadi beberapa hal yang dapat membahayakan para pejalan kaki. Penelitian ini dilakukan sebagai studi awal untuk mengetahui bagaimana kondisi yang menunjang keamanan pejalan kaki di Kampus Universitas Singaperbangsa Karawang (Unsika) guna menghindari kecelakaan lalu lintas yang tidak diinginkan. Metode pengumpulan data yang digunakan dalam penelitian ini adalah melalui dokumentasi, angket, dan wawancara. Analisa uji coba yang digunakan adalah uji Wilcoxon Signed Rank dan menggunakan aplikasi SPSS (Statistical Products and Service Solution) versi 23. Hasil penelitian menunjukan bahwa dari 200 responden yang merasa tidak aman berjalan kaki di Kampus Unsika sebesar 77%. Selain itu, dari segi kenyamanan, pejalan kaki di lingkungan Kampus Unsika belum merasa nyaman. Hal ini ditunjukkan dari hasil pengamatan yang diperoleh 85% responden tidak merasa nyaman. Untuk meningkatkan rasa keamanan dan kenyamanan, persentase responden membutuhkan fasilitas seperti trotoar, rambu-rambu, dan peneduh jalan berturut-turut sebesar 92%, 86%, dan 77%.
http://dx.doi.org/10.31544/jtera.v3.i2.2018.273-278
Keywords
pejalan kaki; SPSS; Wilcoxon Signed Rank; keselamatan
Full Text: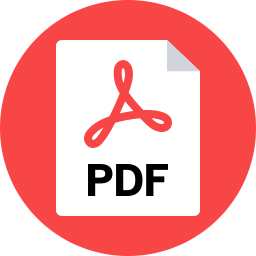 PDF
References
A. P. Handayani, "Studi Beberapa Faktor Tentang Keselamatan Pejalan Kaki," Skripsi Fakultas Kesehatan Masyarakat Universitas Indonesia, 2009.
O. Grembek, et al, Pedestrian Safety Improvement Program, UC Berkeley, 2014.
O. Grembek, et al, A Comparative Analysis of Pedestrian and Bicyclist Safety Arround University Campuses, University of California Transportation Center, 2014.
A. Kourtellis, F. S. Lin, and M. Gawade, "Measuring Unsafe Pedestrian Behavior Using Observational Data (Center for Urban Transportation Research)," FRB 2013 Annual Meeting University of South Florida, 2013.
U. Barua and R. Tay, Analysis of Pedestrian Safety on Fire Major Arterial Roads in Dhaka, Bangladesh University of Engineering and Technology University of Calgary, 2004.
M. F. Setiawan, "Studi Perilaku Pejalan Kaki Pada Trotoar (Pedestrian Ways) Di Surakarta Ditinjau Dari Kenyamanan Iklim," Jurnal Teknik Sipil dan Perencanaan, vol. 13, no. 2, pp.181-190, 2011.
World Health Organization (WHO). Pedestrian: Road Safety Manual for Decision-Makers and Practitioners, Global Road Safety Partnership Indonesia, Geneva, 2013.
A. Widodo, "Studi Tentang Kenyamanan Pejalan Kaki Terhadap Pemanfaatan Trotoar di Jalan Protokol Kota Semarang," Jurnal Teknik Sipil dan Perencanaan, vol. 15, no. 1, pp. 1-12, 2013.
R. E. Walpole, et al, Probability and Statistics for Engineers & Scientists 9th, Prentice Hall, 2016.
R. Priyastama, Buku Sakti Kuasai SPSS Pengolahan Data & Analisis Data. Jakarta: Gramedia PustakaUtama, 2005.
R. Sanjaya, Soedarsono, and R. Mudiyono. "Analisis Fungsi Dan Kenyamanan Jalur Pedestrian Kawasan Di Kota Pangkalan Bun Studi Kasus: Bundaran Pancasila," Prodi Magister Teknik Sipil, Universitas Islam Sultan Agung Semarang, 2016.
Undang-Undang No. 14 Tahun 1992 Tentang: Lalu Lintas Dan Angkutan Jalan.
DOI:
http://dx.doi.org/10.31544/jtera.v3.i2.2018.273-278
---

Abstract 54 View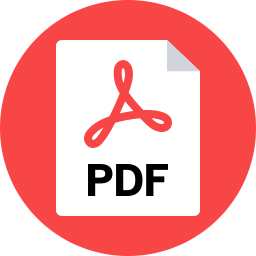 PDF viewed = 21 View
---
Refbacks
There are currently no refbacks.