Rancang Bangun Sistem Informasi Akademik Dalam Penerapan Smart Campus Untuk Meningkatkan Pelayanan Akademik
Abstract
Perguruan tinggi merupakan suatu organisasi akademis yang belakangan ini juga memanfaatkan teknologi informasi tidak hanya berperan sebagai pendukung semata, namun juga telah berperan sebagai key operational, high potential, peran strategis, dan dapat dimanfaatkan untuk mendukung efektivitas dan produktivitas. Penerapan smart campus merupakan salah satu langkah yang baik untuk mendukung kegiatan operasional agar lebih baik dan juga sebagai langkah untuk tetap kompetitif menghadapi persaingan dimasa mendatang. Penelitian ini bertujuan untuk merancang dan mengimplementasikan sistem informasi akademik berbasis teknologi informasi sebagai langkah untuk menerapkan smart campus di perguruan tinggi Politeknik Perdana Mandiri atau perguruan tinggi lainnya yang membutuhkan. Smart campus memadukan sistem pembelajaran dengan penggunaan teknologi informasi sebagai salah satu pemeran penting dalam proses pencerdasan peserta didik. Dampak positif penerapan smart campus memang sangat meyakinkan yakni semua bisa dilakukan tanpa harus mengeluarkan banyak tenaga karena semua serba digital. Hasil akhir dari penelitian ini adalah sistem informasi akademik berbasis website agar dapat diakses kapan pun dan dimana pun. Adapun sistem informasi yang dihasilkan terdiri dari 3 subsistem (aplikasi) yaitu aplikasi admin, aplikasi KRS daring, dan aplikasi nilai daring.
http://dx.doi.org/10.31544/jtera.v3.i2.2018.191-210
Keywords
smart campus; sistem informasi; akademik
Full Text: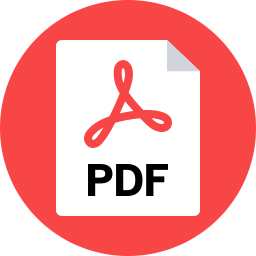 PDF
References
G. Friedman, The Next 100 Years : A Forecast For The 21 st Century. New York: Anchor, 2009.
M. Hammer and J. Champy, Reengineering the Corporation : A Manifesto for Business Revolution. Harper Collins, 1994.
R. R. Rerung, "Perencanaan Arsitektur Sistem Informasi Smart Campus Menggunakan TOGAF ADM," J. Bisnis, vol. 4, no. 1, pp. 52–59, 2016.
I. M. A. Dinanta, L. G. S. Kartika, and N. A. N. Dewi, "Sistem Informasi Indeks Prestasi Dosen STMIK STIKOM Bali," J. Sist. DAN Inform., vol. 10, no. 2, pp. 165–176, 2016.
C. Tho, Meliana, and Resmina, "Pemodelan Standar Sistem Informasi Pada Perguruan Tinggi Di Indonesia," in Seminar Nasional Sains dan Teknologi, 2013.
L. Raspatiningrum, "Pengaruh Efektivitas Kinerja Mengajar Dosen dan Kualitas Layanan Administrasi Akademik terhadap Kepuasan Mahasiswa Universitas Pendidikan Indonesia," J. Adm. Pendidik. UPI, vol. 13, no. 1, 2011.
L. Nurlani and B. Permana, "Analisa Kesuksesan Sistem Informasi Akademik Menggunakan Model Terintegrasi," J. Teknol. Rekayasa, vol. 2, no. 2, pp. 105–116, 2015.
M. Nazir, Metode Penelitian, 5th ed. Jakarta: Ghalia Indonesia, 2003.
E. Turban, J. Rainer, and R. Porter, Information to Information Technology. Jhon Wiley & Sons, 2004.
M. S. Mustaqbal, R. F. Firdaus, and H. Rahmadi, "Pengujian Aplikasi Menggunakan Black Box Testing Boundary Value Analysis," J. Ilm. Teknol. Inf. Terap., vol. 1, no. 3, 2015.
M. Shi, "Software Functional Testing from the Perspective of Business Practice," Comput. Inf. Sci., vol. 3, no. 4, 2010.
A. Bhat and S. M. K. Quadri, "Equivalence class partitioning and boundary value analysis - A review," in 2nd International Conference on Computing for Sustainable Global Development (INDIACom), 2015.
BAN-PT, Buku 5 : Pedoman Penilaian Borang dan Evaluasi Diri AIPT. Jakarta: BAN-PT, 2011.
R. E. Indrajit, E-Learning dan Teknologi Informasi Pendidikan, Edisi Kedu. Yogyakarta: PREINEXUS, 2016.
R. R. Rerung, E-Commerce : Menciptakan Daya Saing Melalui Teknologi Informasi. Yogyakarta: Deepublish, 2018.
DOI:
http://dx.doi.org/10.31544/jtera.v3.i2.2018.191-210
---

Abstract 314 View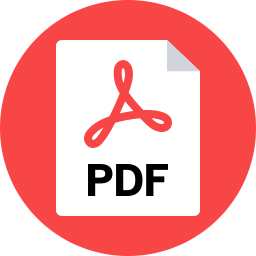 PDF viewed = 140 View
---
Refbacks
There are currently no refbacks.