Rancang Bangun Mesin Pencacah Plastik Tipe Sumbu Menyudut untuk Usaha Mikro
Abstract
Sampah plastik merupakan masalah yang sangat serius bagi lingkungan, karena plastik adalah bahan yang sulit terurai oleh bakteri dan dapat memakan waktu puluhan atau bahkan ratusan tahun untuk terurai secara alami. Diperlukan upaya untuk memanfaatkan sampah plastik sebagai bahan daur ulang untuk mengurangi jumlah sampah yang telah ada, terutama untuk botol plastik organik yang dapat ditemukan di hampir setiap tempat. Penelitian ini bertujuan untuk merancang sebuah mesin penghancur plastik portabel tipe sumbu menyudut dengan memperhatikan faktor ergonomis dan akan membantu menghancurkan botol plastik bekas yang berbiaya murah. Metode yang digunakan terdiri dari proses desain penghancur, mengingat dibutuhkannya kekuatan untuk menghancurkan plastik. Setelah proses desain selesai, dilanjutkan dengan proses pembuatannya sehingga menjadi mesin yang bisa mendaur ulang botol-botol plastik. Hasil yang diperoleh bahwa kapasitas mesin yang diproduksi dengan ukuran 64cm (L) x 28cm (W) mampu menghancurkan botol plastik sebanyak 20 kg/jam. Sementara itu, ukuran rata-rata serpihan botol plastik di bawah 30 mm2. Dengan demikian, hasil dari penghancuran ini dapat mengurangi tempat penyimpanan limbah botol plastik terutama bagi pengumpul tingkat pertama.
http://dx.doi.org/10.31544/jtera.v4.i1.2019.47-52
Keywords
sampah; plastik; penghancur; mesin
Full Text: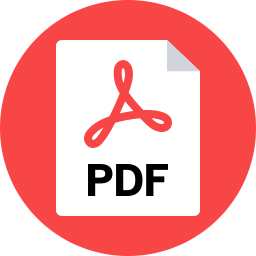 PDF
References
Hartanto, "Desain dan Analisa Mesin Crushing Botol Plastik Bekas Untuk Industri Kecil Dengan Menggunakan Simulasi," Skripsi Universitas Muhammadiyah Surakarta, 2016.
A. Acharya. (2018). Hotspot Sampah Laut Indonesia. Laporan SINTESIS. [Online]. Available http://documents.worldbank.org/curated/en/642751527664372193/pdf/126686-INDONESIA-29-5-2018-14-34-5-SynthesisFullReportAPRILIND.pdf
R. Ahvenainen, Modern Plastics Handbook (1st edition), Woodhead Publishing Limited, pp. 24.1, 2003.
R. Napitupulu, M. Subkhan, and L. D. Nita, "Rancang bangun mesin pencacah sampah plastik," Jurnal Manutech, pp. 1-4, 2013.
I. Nur, N. Nofriadi, and R. Rusmardi, "Pengembangan Mesin Pencacah Sampah/Limbah Plastik Dengan Sistem Crusher Dan Silinder Pemotong Tipe Reel," Prosiding Semnastek, vol. 1 no. 1, 2014.
H. Upingo, Y. Djamalu, S. Botutihe, M. P. Gorontalo, and K. P. D. P. B. Bolango, "Optimalisasi Mesin Pencacah Plastik Otomatis," Jurnal Teknologi Pertanian Gorontalo (JTPG), vol. 1, pp. 112-139, 2017.
E. K. Orhorhoro, et al, "Performance Analysis of Locally Design Plastic Crushing Machine for Domestic and Industrial Use in Nigeria," European Journal of Engineering Research and Science, vol. 1 no. 2, pp. 26-30, 2016.
J. Rajagukguk, "Analisis Perancangan Mesin Penghancur Plastik," Jurnal Dinamis, vol. 2 no. 12, pp. 60-69, 2013.
H. Sonawan, Perancangan Elemen Mesin. Bandung: Alfabeta, 2010.
DOI:
http://dx.doi.org/10.31544/jtera.v4.i1.2019.47-52
---

Abstract 384 View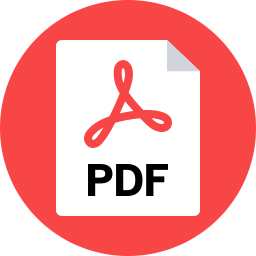 PDF viewed = 71 View
---
Refbacks
There are currently no refbacks.