Implementasi Metode Extreme Programming pada Aplikasi Biro Jodoh Syari'ah Berbasis Mobile Android
Abstract
Manusia pada dasarnya menginginkan pasangan hidup siap dalam kondisi apapun. Pasangan hidup ini yang akan menemani dalam sebuah rumah tangga. Terkadang manusia gagal dalam memilih pasangan hidup yang baik untuk dirinya. Manusia kadang juga terjerumus dalam hal yang salah dalam memilih pasangan hidup seperti kegagalan dalam rumah tangga. Penelitian ini bertujuan untuk membuat sebuah sistem informasi aplikasi biro jodoh syari'ah dengan metode Extreme Programming (XP). Metode XP ini digunakan karena kesederhanaanya dimana terdiri dari tiga tahapan, yaitu planning, design, dan coding. Hasil penelitian menunjukkan bahwa sistem yang dibuat dapat menampilkan aplikasi berbasis Android dengan dilengkapi akun pengguna. Dengan aplikasi ini, pengguna dapat dengan mudah melakukan pencarian pasangan hidup sesuai dengan kriteria dan berbasis syari'ah.
http://dx.doi.org/10.31544/jtera.v4.i1.2019.37-40
Keywords
pasangan hidup, kegagalan, Extreme Programming, Android
Full Text: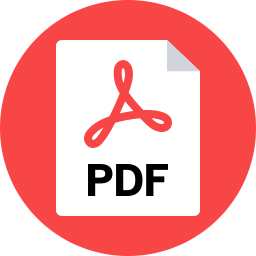 PDF
References
H. Septi, "Aplikasi pendukung keputusan pencarian jodoh berbasis Android," Skripsi Fakultas Ilmu Komputer, Universitas Dian Nusantoro Semarang, 2014.
J. P. O. Sanusi, L. P. Dewi, and J. Andjarwirawan, "Sistem Pendukung Keputusan Berbasis Android untuk memberi Rekomendasi Jodoh dengan menggunakan Metode Simple Additive Weighting," Jurnal Infra, vol. 5 no. 2, pp. 130-136, 2017.
P. Widhiarta, Extreme Programming: Melakukan Pengembangan Perangkat Lunak dengan Lebih Sederhana, 2008.
R. Rahmi, R. P. Sari, and R. Suhatman, "Pendekatan Metodologi Extreme Programming pada Aplikasi E-Commerce (Studi kasus Sistem Informasi Penjualan Alat-alat Telekomunikasi)," Jurnal Komputer Terapan, vol. 2 no. 2, pp. 83-92, 2016.
Y. I. Chandra, "Perancangan Aplikasi Resep Makanan Tradisional Indonesia Menggunakan Pendekatan Agile Process Dengan Model Extreme Programming Berbasis Android," Prosiding Seminar Nasional APTIKOM (SEMNASTIKOM), 2016.
O. Widayati and U. Ependi, "Rancang bangun aplikasi kamus istilah akuntansi pada smartphone dengan metode extreme programming. Semnasteknomedia online," vol. 2 no. 1, pp. 1-13, 2014.
H. Rizal, S. Adhy, and P. W. Wirawan, "Perancangan dan Pembuatan Mobile Learning Interaktif Berbasis Android dengan Metode Personal Extreme Programming," Journal of Informatics and Technology, vol. 2 no. 3, pp. 103-112, 2014.
C. R. Pasalli, V. Poekoel, and X. Najoan, "Sistem Pakar Diagnosa Penyakit Anak Menggunakan Metode Forward Chaining Berbasis Mobile," Jurnal Teknik Informatika, vol. 7 no. 1, 2016.
R. Anjuliani, L. W. Astuti, and H. Hartini, "Aplikasi ISC (Informatics Student Center) Menggunakan Metode Personal Extreme Programming Berbasis Android," Jurnal Informatika Global, vol. 6 no. 1, 2016.
DOI:
http://dx.doi.org/10.31544/jtera.v4.i1.2019.37-40
---

Abstract 81 View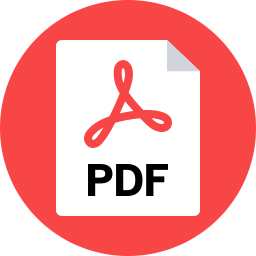 PDF viewed = 5 View
---
Refbacks