Analisis Kategori Iklan Berbasis Facebook Ads untuk UKM
Abstract
Pertumbuhan pengguna internet yang cepat serta jumlah pengguna social media Facebook yang menduduki peringkat pertama dibandingkan dengan social media lain di Indonesia, membuka peluang besar bagi para pelaku Usaha Kecil dan Menengah (UKM) untuk menggunakannya sebagai media pemasaran yang efektif dan efisien. Penelitian ini bertujuan untuk menganalisis kategori iklan berbasis Facebook Ads sebagai media promosi UKM. Metode yang digunakan adalah dengan menguji tiga tipe gambar dan empat lokasi iklan Facebook yaitu Desktop Facebook (News Feed), Mobile Messenger (Messenger Home), Mobile Instagram (News Feed), dan Mobile Facebook (News Feed). Dari pengujian tersebut, akan diperoleh data hasil pengujian iklan yang diukur tingkat efektivitas dan efisiensinya berdasarkan metrik iklan reach, Unique Click Through-Rate (UCTR), Unique Click, dan Cost per Unique Click (CUC). Ketiga iklan Facebook tersebut dilakukan uji perbandingan iklan ke dalam setiap metrik pengukuran iklan. Hasil analisis diperoleh iklan paling efektif dan efisien adalah iklan dengan lokasi Mobile Facebook (News Feed). Diperoleh jumlah klik iklan sebanyak 3.449 unique click, biaya iklan Rp. 2.000,00 sampai Rp. 2500,00 per klik yang masih terjangkau, serta nilai UCTR adalah 120% dibagi 8 hari diperoleh 15%.
http://dx.doi.org/10.31544/jtera.v4.i1.2019.41-46
Keywords
Facebook Ads; internet marketing; UKM
Full Text: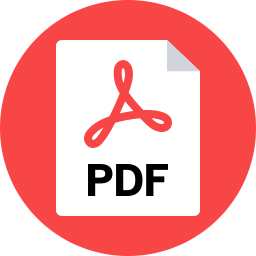 PDF
References
T. Ardini, "Perancangan Iklan Komersial Produk Koen Gallery's Handicraft Untuk Memperluas Pangsa Pasar," Universitas Dian Nuswantoro, 2013.
R. D. Adriyanto and J. O. Haryanto, "Analisis Internet Marketing terhadap Pembentukan Word of Mouth dan Brand Awareness untuk Memunculkan Intention to Buy," Jurnal Manajemen Teknologi, vol. 2, 2010.
J. Cook. (2011). Simplifying Facebook Commerce. [Online]. Available: http://www.valtech.co.uk
M. R. Czinkota and I. A. Ronkainen, International Marketing, 10th Ed., International Edition. USA: South Western, Cengage Learning. 2013.
R. Tajvidi and A. Karami, The effect of social media on firm performance. Computers in Human Behavior, 2017: p. 1-10.
K. Chirumalla, P. Oghazi, and V. Parida, Social media engagement strategy: Investigation of marketing and R&D interfaces in manufacturing industry. Industrial Marketing Management, 2018. 74: p. 138-149.
T. Grizane and I. Jurgelane, Social Media Impact on Business Evaluation. Procedia Computer Science, 2017. 104: p. 190-196.
A. F. Hadining, A. N. Aisha, and D. K. Aji, "Evaluating the Effective Location of Product Advertising on Facebook Ads," in International Conference on Industrial Engineering and Operations Management, pp. 1273-1279, 2016.
S. Cox, Social Media Marketing in Small Business: A Case Study. Indiana: Purdue University. 2012.
Andrimadian. (2013). Facebook Ads untuk Digital Marketing Pengenalan. [Online]. Available: Inkvibe.
Tikno, Measuring performance of facebook advertising based on media used: a case study on online shops in indonesia. Procedia Computer Science, 2017. 111: p. 105-112.
E. V. d. Broeck, K. Poels, and M. Walrave, "An experimental study on the effect of ad placement, product involvement and motives on Facebook ad avoidance," Telematics and Informatics, vol. 35 no. 2, pp. 470-479, 2018.
T. P. Tran, "Personalized ads on Facebook: An effective marketing tool for online marketers," Journal of Retailing and Consumer Services, vol. 39, pp. 230-242, 2017.
D. E. Ramo, T. M. S. Rodriguez, K. Chavez, M. J. Sommer, and J. J. Prochaska, "Facebook recruitment of young adult smokers for a cessation trial: Methods, metrics, and lessons learned," Internet Interventions, vol. 1, pp. 58-64, 2014.
N. B. Darmawan. (2013). Cara Pasang Iklan Facebook Ads (Panduan Lengkap FB Advertisement). [Online]. Available: http://www.fanspageid.com/2013/05/CaraMemasangIklan FacebookAds.html
DOI:
http://dx.doi.org/10.31544/jtera.v4.i1.2019.41-46
---

Abstract 300 View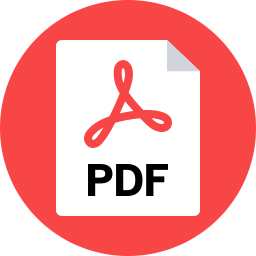 PDF viewed = 57 View
---
Refbacks
There are currently no refbacks.