Sistem Kontrol Pengisian Baterai pada Penerangan Jalan Umum Berbasis Solar Cell
Abstract
Penggunaan solar cell sebagai sumber tenaga listrik untuk Penerangan Jalan Umum (PJU) sudah banyak digunakan. Solar cell menerima energi matahari yang penyinarannya tidak konstan. Hal ini menjadikan energi matahari yang disimpan ke dalam baterai dalam bentuk energi listrik akan mempengaruhi kualitas baterai dan lampu pada PJU. Untuk tetap bisa memanfaatkan energi matahari yang efisien, diperlukanlah sebuah sistem kontrol yang akan mengatur tegangan dan arus menuju baterai dan lampu Light Emmiting Diode (LED). Penelitian ini bertujuan untuk merancang dan mengimplementasikan sistem kontrol pengisian baterai pada PJU berbasis solar cell. Perancangan sistem kontrol PJU otomatis ini berbasis analog menggunakan DC boost converter XL6009E1. Dengan perancangan sistem kontrol, solar cell mampu memberikan efisiensi daya sampai 78% dan efisiensi penggunaan lampu sampai 94%. Dengan demikian, diharapkan masyarakat tetap dapat beraktivitas di malam hari tanpa perlu dibebani biaya listrik dan sistem otomatis dapat mempermudah penggunaan PJU di jalan umum.
http://dx.doi.org/10.31544/jtera.v4.i1.2019.93-98
Keywords
solar cell; PJU; otomatis; kontrol analog; efisiensi daya
Full Text: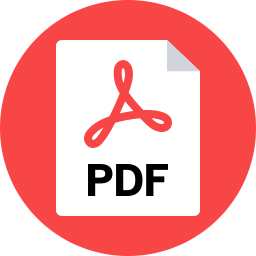 PDF
References
X. Long, R. Liao, and J. Zhou, "Low-cost charge collector of photovoltaic power conditioning system based dynamic DC/DC topology," IET renewable power generation, vol. 5 no. 2, pp.167-174, 2011.
J. E. Putro, C. R. Handoko, H. Widodo, M. B. Rahmat, and A. Z. Arfianto, "Pemanfaatan Teknologi Tenaga Matahari sebagai Sumber Energi bagi Petani Porang di Magetan," in Seminar MASTER PPNS, vol. 2, no. 1, pp. 177-180, 2017.
D. Suhardi, "Prototipe Controller Lampu Penerangan LED (Light Emitting Diode) Independent Bertenaga Surya," Jurnal Gamma, vol. 10, no. 1, 2015.
I. Setiono, "Akumulator, Pemakaian dan Perawatannya," METANA, vol. 11, no. 01, 2015.
K. Hasto and M. A. Margono, "DC to DC Converter Untuk Sistem Charger Accumulator Otomatis Energi Solar cell," Jurnal Ilmiah Teknosains , vol. 4, no. 1, 2018.
Z. Abidin, "Perancangan dan Implementasi Rangkaian Charger pada Pembangkit Sell Surya untuk Aplikasi Rumah Tangga (Scheme and Implementation Network Charger Generating Of Sell Surya For The Application of Household)," POLI REKAYASA, vol. 5, no. 1, pp. 1-6, 2009.
K. Liu and J. Makaran, "Design of a solar powered battery charger," IEEE Electrical Power & Energy Conference (EPEC), pp. 1-5, 2009.
"XL6009 data sheet," DC Boost Converter.
DOI:
http://dx.doi.org/10.31544/jtera.v4.i1.2019.93-98
---

Abstract 206 View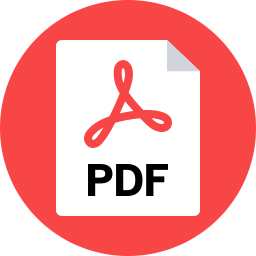 PDF viewed = 57 View
---
Refbacks