Analisis Intensitas, Durasi, dan Frekuensi Kejadian Hujan di Wilayah Sukabumi
Abstract
Intensitas dan durasi merupakan parameter penting dalam proses pengalihragaman hujan menjadi aliran. Kedua parameter ini secara statistik dapat dihubungkan dengan suatu frekuensi kejadiannya dan menghasilkan grafik hubungan Intensitas-Durasi-Frekuensi (IDF). Kurva IDF dapat digunakan untuk menghitung limpasan dan debit puncak bila menggunakan rumus rasional. Tujuan dari penelitian ini adalah untuk menganalisis intensitas curah hujan dan menggambarkan kurva IDF pada stasiun hujan yang tersebar di wilayah Sukabumi. Metode perhitungan intensitas hujan yang digunakan adalah dengan menggunakan rumus pendekatan empirik, yakni Haspers dan Mononobe. Hasil penelitian kurva IDF untuk semua stasiun hujan menunjukan hujan deras terjadi pada durasi pendek dan terdapat perbedaan nilai intensitas hasil perhitungan dengan menggukan Rumus Haspers dan Mononobe. Namun demikian, penelitian ini belum dapat memutuskan rumus empirik yang paling cocok untuk menghitung intensitas curah hujan di wilayah Sukabumi.
http://dx.doi.org/10.31544/jtera.v4.i1.2019.85-92
Keywords
intensitas hujan; durasi; kurva IDF; Rumus Haspers; Rumus Mononobe
Full Text: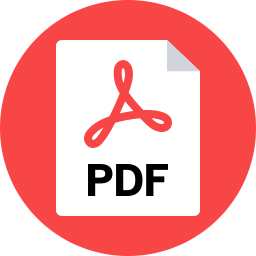 PDF
References
R. Jayadi, "Banjir Rancangan (Design Flood)", Handout Kuliah Hidrologi Terapan, Universitas Gadjah Mada, 2013.
C. D. Soemarto, Hidrologi Teknik, Surabaya: Usaha Nasional, 1987.
J. Loebis, Banjir Rencana untuk Bangunan Air, Jakarta: Departemen Pekerjaan Umum, 1992.
Susilowati and D. I. Kusumastuti, "Analisa Karakteristik Curah Hujan dan Kurva Intensitas Durasi Frekuensi (IDF) di Propinsi Lampung, Jurnal Rekayasa, vol 14, pp. 47-56, April 2010.
Suroso, "Analisis Intensity-Duration-Frequency Kejadian Hujan di Kabupaten Banjarnegara", Dinamika Rekayasa, vol 2, pp. 1-7, Februari 2006.
D. D. Prayuda, "Analisis Karakterikstik Intensitas Hujan di Wilayah Lereng Gunung Merapi", Jurnal Rekayasa Infrastruktur, vol 1, pp. 14-19, Juni 2015.
S. Fauziyah, Sobriyah, and Susilowati, "Analisis Karakteristik dan Intensitas Hujan Kota Surakarta", e-Jurnal Matriks Teknik Sipil, pp. 82-89, Juni 2013.
J. Sujono, "Hujan", Handout Kuliah Hidrologi Lanjut, Universitas Gadjah Mada, 2013.
D. A. Sofia, "Analisis durasi hujan dominan dan pola distribusi curah hujan jam-jaman di wilayah gunung Merapi," JTERA (Jurnal Teknologi Rekayasa), vol. 1 no. 1, pp. 7-14, 2016.
DOI:
http://dx.doi.org/10.31544/jtera.v4.i1.2019.85-92
---

Abstract 255 View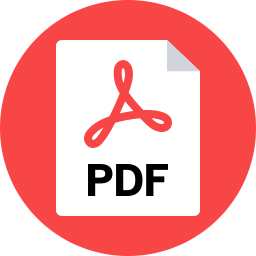 PDF viewed = 59 View
---
Refbacks
There are currently no refbacks.