Desain Prototipe Mesin Sortir Barang Otomatis
Abstract
Dalam  suatu  sistem  produksi, salah satu parameter produk adalah berat. Banyak industri terganggu dikarenakan kesalahan dalam penentuan berat di bagian pengecekan. Oleh karena itu, diperlukan suatu sistem  yang dapat menyortir produk tersebut secara otomatis sehingga dapat lebih memaksimalkan waktu, dan hasil produksi dapat lebih ditingkatkan. Tujuan dari penelitian ini adalah untuk merancang dan mengimplementasikan prototipe mesin sortir otomatis berbasis mikrokontroler untuk kebutuhan sortir barang. Metode penelitian dilakukan dengan membuat desain empat masukan untuk mikrokontroler. Masukan untuk mikrokontroler terdiri dari dua buah tombol tekan sebagai pengatur nilai yang menaik dan pengatur nilai yang menurun serta dua masukan lain berupa sensor optocoupler dan sensor load cell. Keluaran dari mikrokontroler didesain sebanyak empat keluaran. Keluaran pertama dihubungkan dengan relay, motor driver DC, dan motor DC sebagai penggerak conveyor. Keluaran kedua dihubungkan dengan driver motor DC forward reverse dan motor DC untuk aktuator. Dua keluaran lainnya dihubungkan dengan buzzer dan LCD. Berdasarkan hasil pengujian yang dilakukan, prototipe mesin sortir otomatis untuk sortir ini mempunyai persentase error sebesar 0,183%. Dengan nilai toleransi error yang sudah ditentukan oleh perancang sesuai kebutuhan sebesar 2,5% maka alat prototipe mesin sortir otomatis untuk sortir ini dapat dinyatakan sesuai dengan apa yang sudah ditentukan dalam perancangan.
http://dx.doi.org/10.31544/jtera.v4.i2.2019.147-156
Keywords
simulator terprogram; mikrokontroler; sortir; konveyor
Full Text: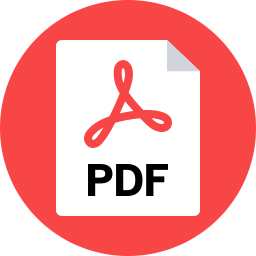 PDF
References
O. C. N. F, S. Valentin, and N. F. Adrian, "The industrial process control simulator with Programmable Logic Control," 11th IEEE Int. Symp. Appl. Comput. Intell. Informatics, pp. 277–282, 2016.
A. G. Abdullah, D. L. Hakim, M. A. Auliya, and A. B. Dani, "Low-cost and Portable Process Control Laboratory Kit," TELKOMNIKA, vol. 16, no. 1, pp. 232–240, 2018.
Y. Liu and Y. Liu, "Simulation Modeling for Tilt-Tray-Automatic-Sorting System Based on AutoMod," Proc. - 2014 7th Int. Symp. Comput. Intell. Des. Isc. 2014, vol. 2, pp. 245–248, 2015.
S. Tian, M. Xiangwei, S. Shuxiang, and L. Jianhui, "Automatic Sorting System Design for Long Bamboo Batten," IEEE 3rd Int. Conf. Control Sci. Syst. Eng. Autom., pp. 233–238, 2017.
R. K. Sadar, A. M. Someshwar, and R. P. Chaudhari, "Load Cell Based Cross Verification of Packaging Material," Int. Conf. I-SMAC (IoT Soc. Mobile, Anal. Cloud) Load, pp. 460–463, 2017.
A. I. Soldatov et al., "System for automatic sorting of pallets," 2016 Int. Sib. Conf. Control Commun. SIBCON 2016 - Proc., 2016.
B. Siregar, Seniman, D. Fadhillah, U. Andayani, H. Pranoto, and F. Fahmi, "Simulation of waste transport monitoring based on garbage load capacity using load cell," 2017 Int. Conf. ICT Smart Soc., pp. 1–7, 2017.
R. T. Yunardi, Winarno, and Pujiyanto, "Contour-based object detection in Automatic Sorting System for a parcel boxes," ICAMIMIA 2015 - Int. Conf. Adv. Mechatronics, Intell. Manuf. Ind. Autom. Proceeding - conjunction with Ind. Mechatronics Autom. Exhib. IMAE, vol. 2015, no. Icamimia, pp. 38–41, 2016.
A. C. I. Rukmana and A. Ro'uf, "Aplikasi Sensor Load Cell pada Purwarupa Sistem Sortir Barang 1," IJEIS, Vol.4, No.1, April 2014, ISSN 2088-3714, vol. 4, no. 1, p. 35~44, 2014.
G. A. Smeu, "Automatic conveyor belt driving and sorting using SIEMENS step 7-200 programmable logic controller," 2013 - 8th Int. Symp. Adv. Top. Electr. Eng. ATEE 2013, pp. 1–4, 2013.
"ARDUINO UNO REV3," 2018. [Online]. Available: https://store.arduino.cc/usa/arduino-uno-rev3. [Accessed: 13-Apr-2018].
C. Lee, Y. Hsieh, H. Tsai, and Y. Juang, "Integrated Optocoupler Circuit Design in High Voltage Bipolar-CMOS-DMOS Process," 20th Int. Conf. Electr. Mach. Syst., 2017.
H. Xin, M. Pingliang, and W. Xuezhou, "Analysis and Comparison of Various Speed Control Strategies on the Performance of DC Motor," 2017 Int. Conf. Ind. Informatics - Comput. Technol. Intell. Technol. Ind. Inf. Integr., pp. 290–293, 2017.
M. Eriyadi, "Perancangan Prototipe Dasar Kendali Jarak Jauh Berbasis Mikrokontroler dan Teknologi SMS," ELEKTRA, vol. 1, no. 2, 2016.
M. Eriyadi, "Model Komunikasi Data Pada Sistem," KURVATEK, vol. 1, no. 1, pp. 24–31, 2016.
DOI:
http://dx.doi.org/10.31544/jtera.v4.i2.2019.147-156
---

Abstract 198 View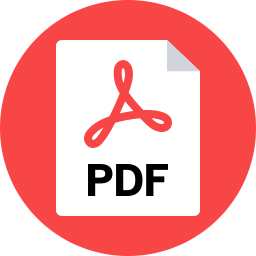 PDF viewed = 85 View
---
Refbacks
There are currently no refbacks.
Copyright (c) 2019 JTERA (Jurnal Teknologi Rekayasa)
This work is licensed under a
Creative Commons Attribution-NonCommercial-ShareAlike 4.0 International License
.
Copyright @2016-2020 JTERA (Jurnal Teknologi Rekayasa) p-ISSN 2548-737X e-ISSN 2548-8678.
This work is licensed under a Creative Commons Attribution-NonCommercial-ShareAlike 4.0 International License.
JTERA Editorial Office:
Politeknik Sukabumi
Jl. Babakan Sirna 25, Sukabumi 43132, West Java, Indonesia
Phone/Fax: +62 266215417
Whatsapp: +62 81809214709
Website: https://jtera.polteksmi.ac.id
E-mail: jtera@polteksmi.ac.id